Recently, Geely released the official images of its upcoming Galaxy L6 plug-in hybrid sedan. The new car is expected to launch in August. The L6 is the second car under Geely's Galaxy series after the L7.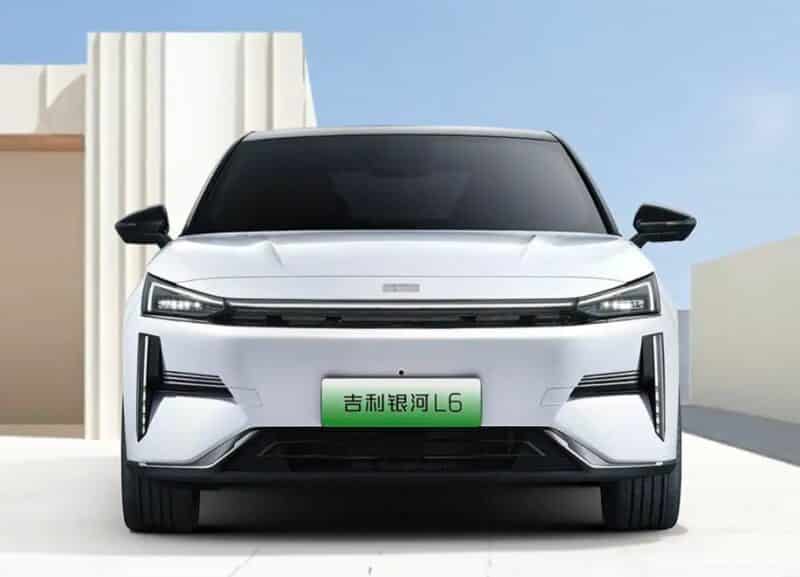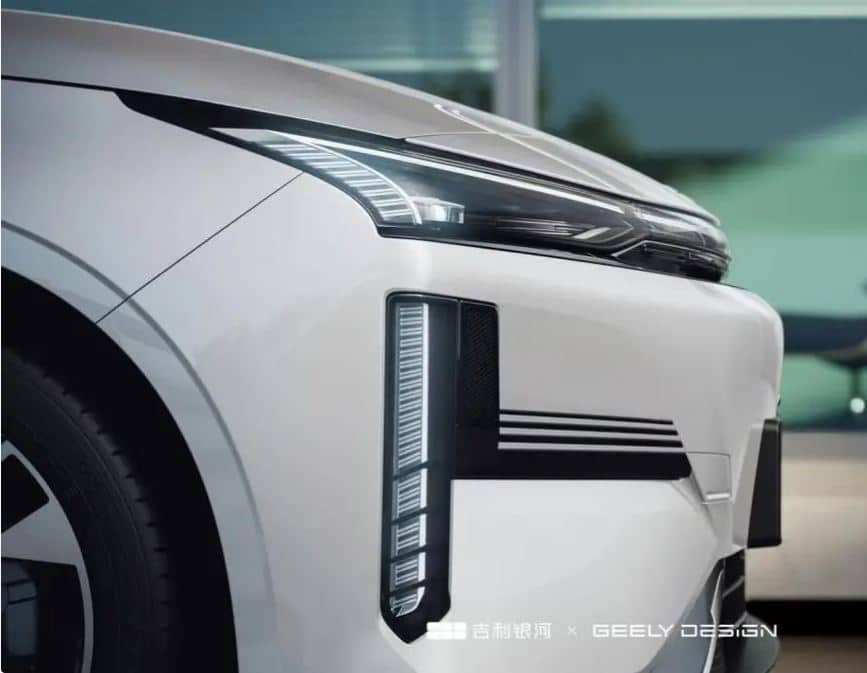 On the front face, the outline of the headlights is sharp and angular. The vertical light strips next to the closed grille are highly recognizable. There is also a horizontal light strip on the upper part of the center grille.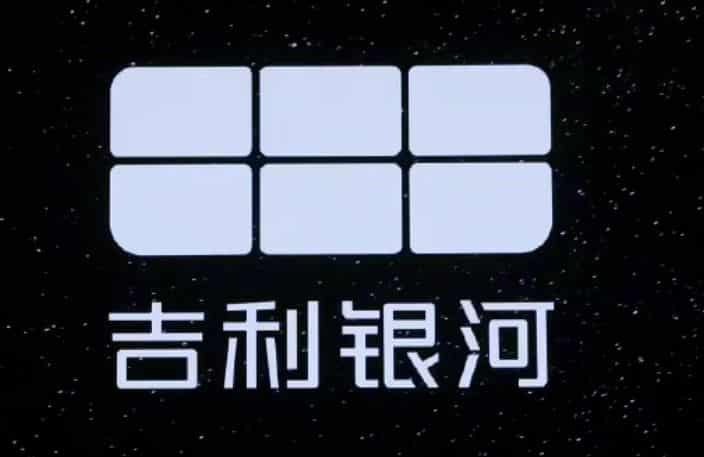 The new Galaxy brand logo on the engine cover is another highlight, comprising six silver rectangular elements. Some Chinese netizens joked that the design look like a six-pack.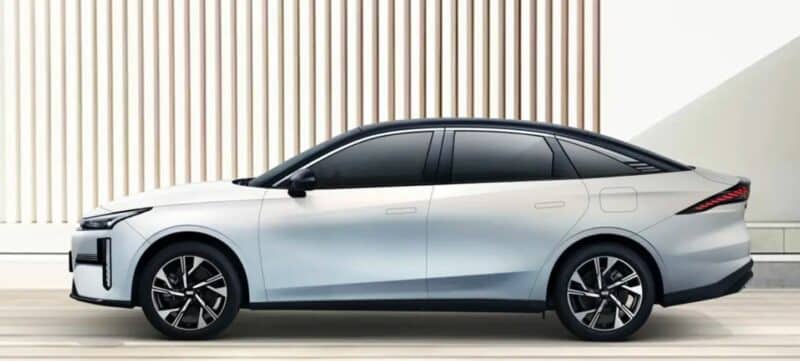 Based on the e-CMA architecture, the size of Galaxy L6 is 4782/1875/1489mm, and the wheelbase is 2752mm. From the side, the new car adopts a slip-back design, is equipped with hidden door handles, and runs on 17/18-inch wheels.
According to the Chinese Ministry of Industry and Information Technology, Galaxy L6 will be offered in two pure electric ranges of 48 km and 105 km, corresponding to three battery capacities of 9.11 kWh (lithium-ion), 18.7 kWh (lithium iron phosphate), and 19.09 kWh (lithium-ion). Its fuel consumption is as low as 4.55L/100 km. Furthermore, the powertrain of the Galaxy L6 is expected to be the NordThor Hybrid 8848, which is equipped with a 1.5L turbocharged petrol engine, a 3-speed DHT, and a P1+P2 dual-motor electric drive with a combined power of 287 kW. The combined power of the super performance version will reach 488 kW. Geely claimed that the NordThor Hybrid 8848 is directly targeting BYD's DM hybrid technology with an engine thermal efficiency of 44.26%.
At the rear, the through-type taillight group and the large diffuser further enhance the sportiness of the car.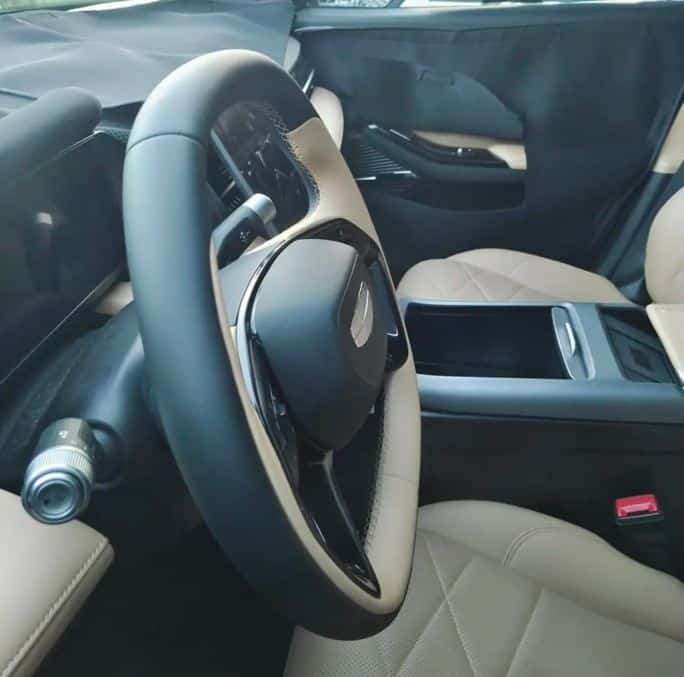 Inside, the interior has a full LCD instrument panel and a large vertical central control screen. The four-spoke steering wheel is the same style as that of the Galaxy L7. The central console provides access to wireless charging and an expandable water cup holder. In addition, the car has a built-in Qualcomm Snapdragon 8155 chip for computing and the Galaxy N Operating System, which comes with generative AI functionalities, according to Geely.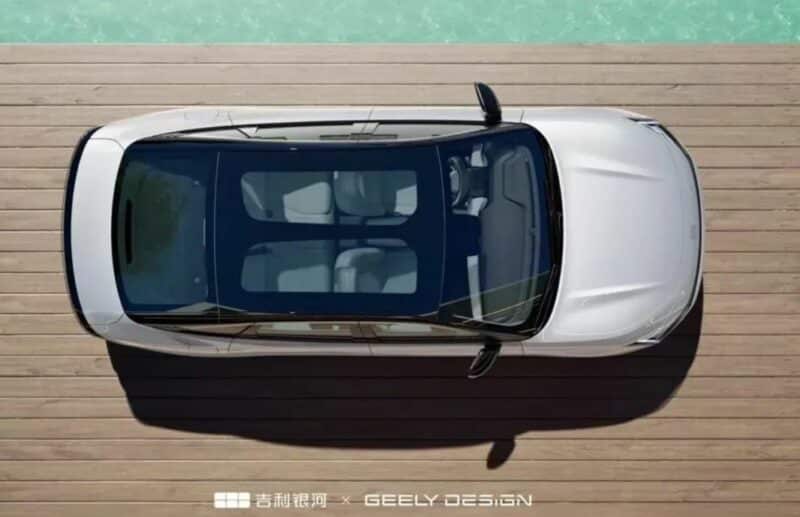 Source: Geely, DongCheDi