On July 10, Great Wall Motors (GWM) released the official images of its new third-generation Haval H6 SUV. Compared with the current Haval H6 on sale, the new car's appearance has been upgraded, especially its front face. The new car may launch in Q3 of this year.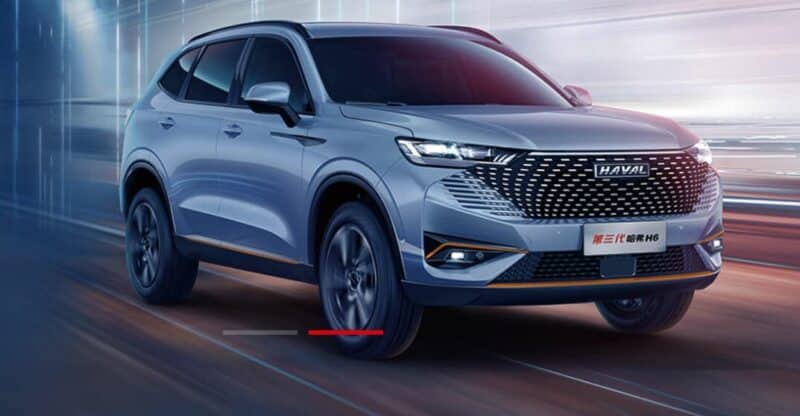 The front face of the new third-generation Haval H6 is replaced with a more subtle split grille design. The interior of the grille is supplemented by multiple horizontal bars for embellishment. Positioned as a compact SUV, the new car measures 4711/1940/1730mm, and the wheelbase is 2738mm. Compared with the current third-gen Haval H6, the new car's body length is increased by 58mm/28mm and the width is increased by 54mm, while the wheelbase remains unchanged.
According to Haval's official website, the models currently on sale under the Haval brand include Haval H6, Haval Big Dog, Haval Shenshou, Haval Chitu, Haval Jolion, and Haval H9. However, among the above-mentioned models, except for the Haval H6, none of the other models performed well in terms of market sales. From January to May this year, the cumulative sales volume of Haval H6 was 75,869 units, of which 14,793 units were sold in May, making it the best-selling model under the Haval brand.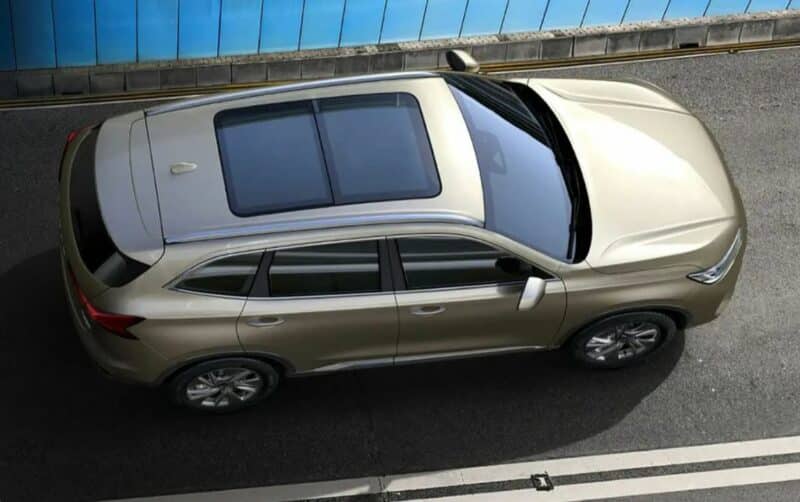 Power will come from either a 1.5T or a 2.0T four-cylinder engine. The 2.0T engine outputs 238 hp. The 1.5T model will be divided into low-power and high-power versions. In addition, Haval H6 will launch a PHEV version, which is expected to be equipped with the GWM's latest Hi4 hybrid technology. For reference, the current Haval H6 also offers two engine options – 1.5T and 2.0T. The maximum power of the 2.0T engine is 211 hp.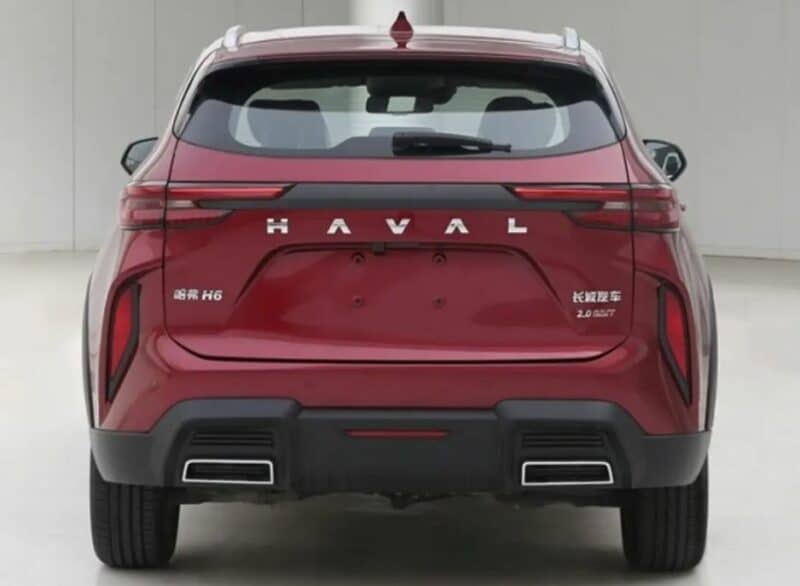 The official picture of the rear has not yet been released, but according to declared photos on the Chinese Ministry of Industry and Information Technology website, the rear of the new Haval H6 does not adopt the popular through-type taillights. The two taillight groups are connected by a blackened strip. There is a rectangular exhaust outlet on each side. Other declared configurations include 18-inch/19-inch wheels and a panoramic sunroof.
Source: Haval