Large size SUVs had the best residual value among three year old cars in China, followed by subcompact and mid-size sedans, China Auto Dealers Association survey for the first half of the year showed.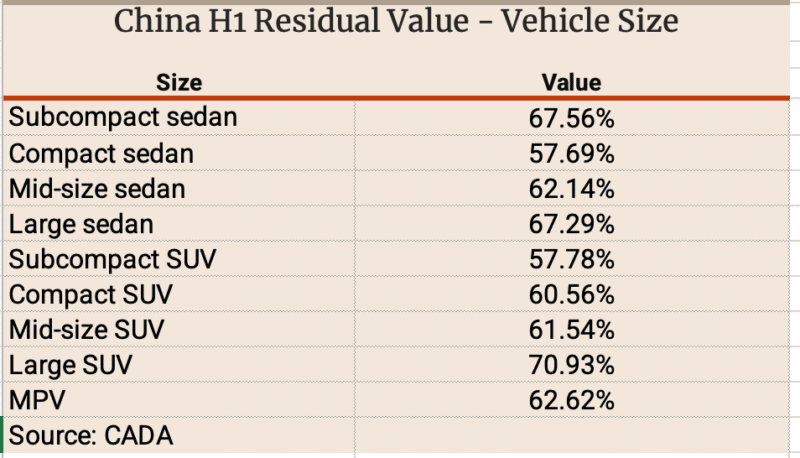 Among 1-year old electric vehicles (EV), a small city car with 37kW motor, SAIC Roewe Clever, led the first half of the year with a residual value higher than in Porsche Taycan that came in second. BYD Dolphin was third.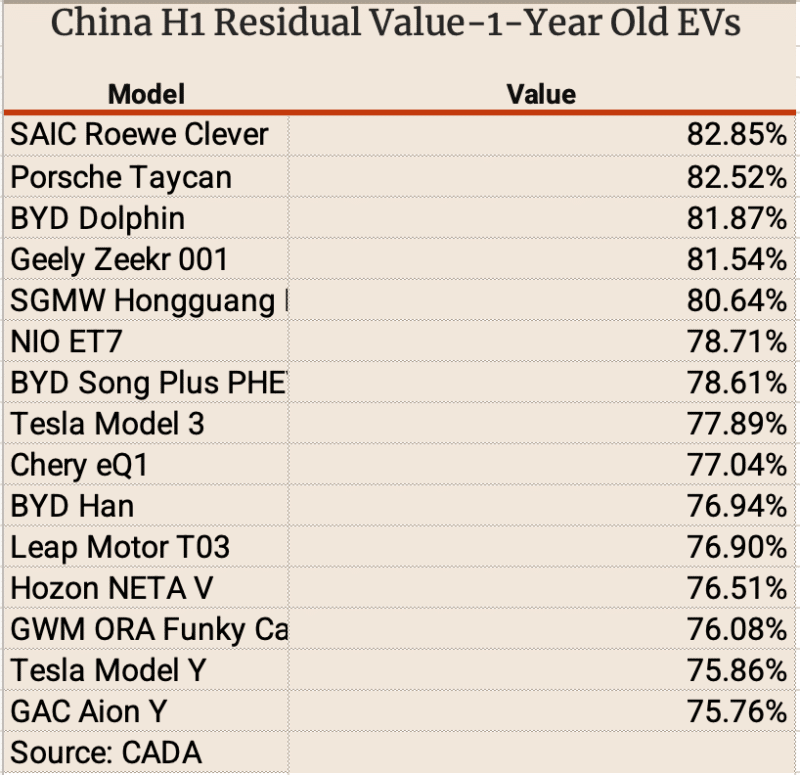 BYD Dolphin led electric subcompacts with 81.87% value. Great Wall Motors' ORA Funky Cat and Leap Motor S01 followed with 65.84%.

Electric compacts were also led by BYD's model, Qin Plus PHEV had a residual value at 74.68% after one year of driving. Qin Plus was followed by two models that are very popular among ride-hailing drivers, BYD e2 and GAC Aion S.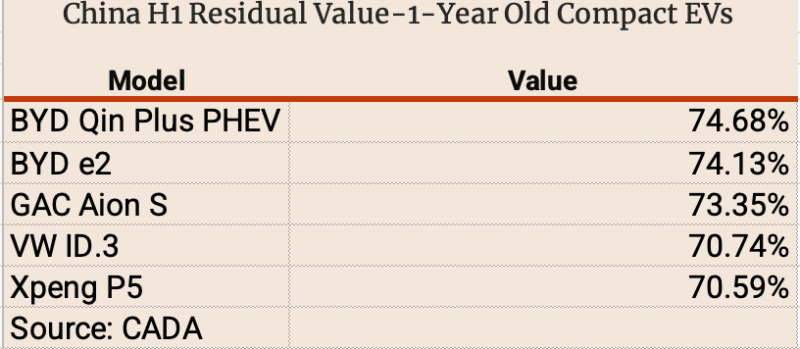 Tesla Model 3 led mid-size EV sedans at 77.89% residual value, XPeng P7 and BMWi4 followed.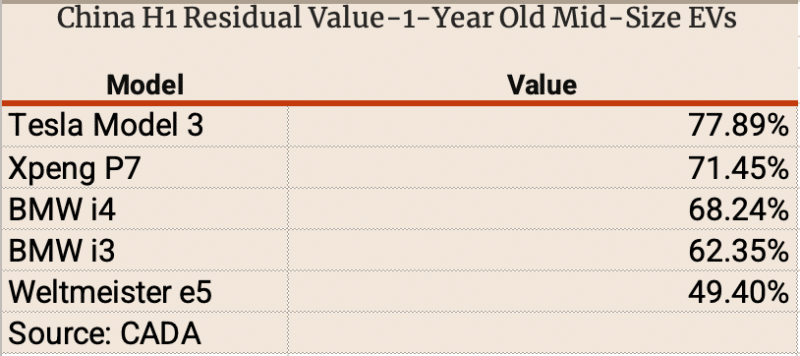 Porsche Taycan, Geely Zeekr 001 and NIO ET7 were leading large size EVs in the first half of the year.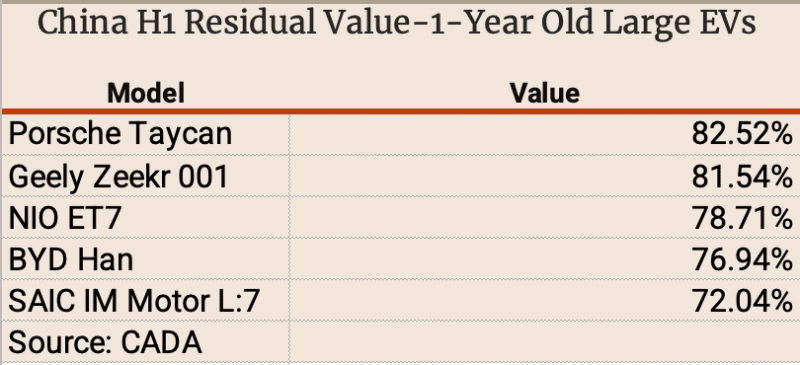 Hozon NETA V led subcompact SUVs, followed by BYD Yuan Pro and Geely EX3. All three models recorded above 70% residual value.

BYD had two out of three leading compact SUVs. Song Plus led the category, while Yuan Plus was third. GAC Aion Y was second.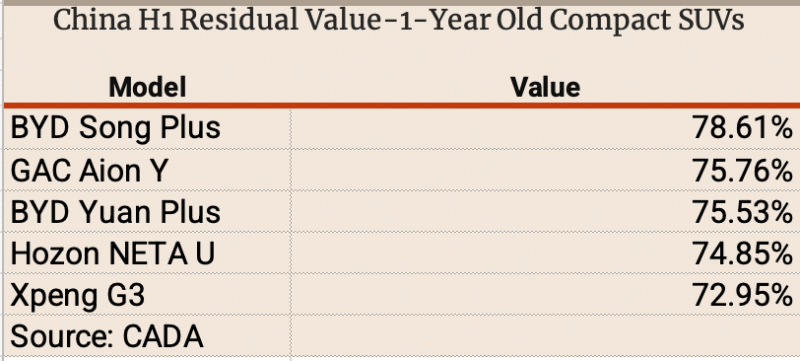 Just like Model 3 led mid-sized sedans, Tesla's Model Y led SUVs with 75.86%. NIO ES6 and BYD Tang followed the US EV maker's model.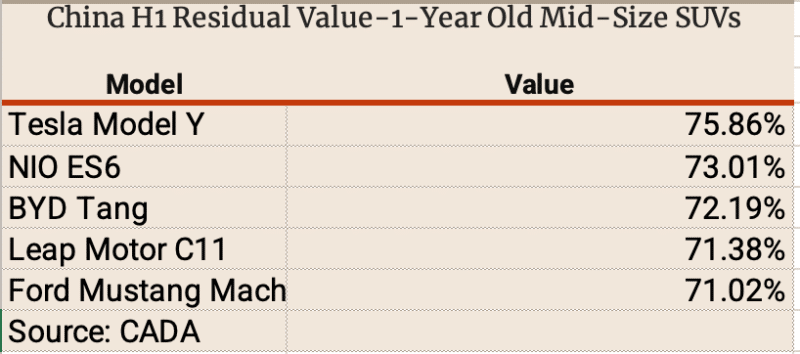 Human Horizons HiPhi X led the largest size in SUVs with 73.63%. NIO ES8 and Tesla Model X followed with the value above 70%.

Source: 163