Today, August 11, BYD officially released the images of its upcoming Song L SUV. The production version of the new car will be officially unveiled at the Chengdu Auto Show which opens at the end of August in China. The Song L is expected to launch in Q4 this year and the price may start at around 200,000 yuan (27,600 USD). Once launched, its main competitors include the Tesla Model Y, Leap C11, and Aito M5.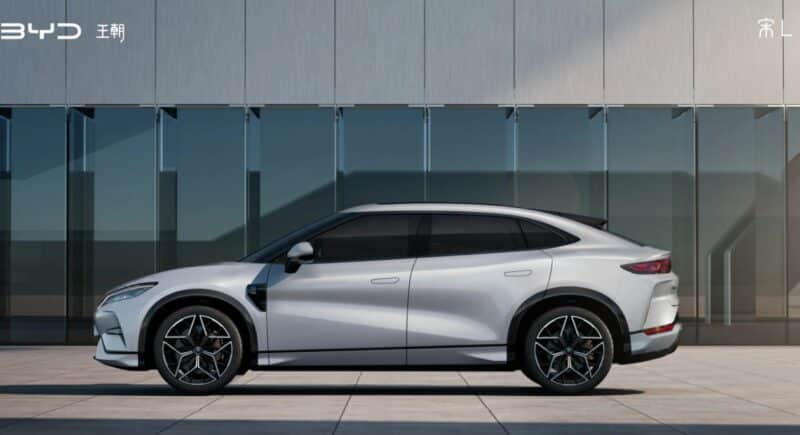 Positioned as a mid-sized SUV and based on BYD's e-platform 3.0, the size of the Song L is 4840/1950/1560mm, and the wheelbase is 2930mm. Compared with the Tesla Model Y, Song L is 90mm longer, 29mm wider, 64mm shorter, and 40mm longer in wheelbase. It will be powered by the same cell-to-body (CTB) battery technology as the Denza N7, and equipped with BYD's DiSus intelligent body control system and intelligent electric four-wheel drive system.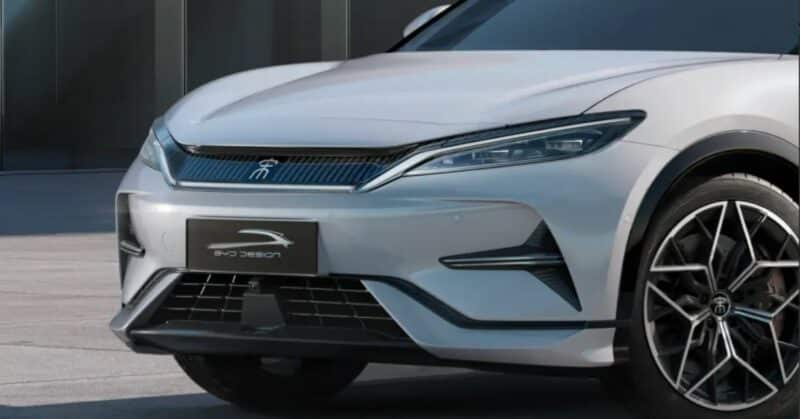 BYD Song L adopts the Dynasty series' latest Dragon Face design language, according to the carmaker. The lines and the headlights on the front face are sharp, coupled with a closed grille and trapezoidal cooling vents at the lower section. The Song (宋) character is positioned at the center.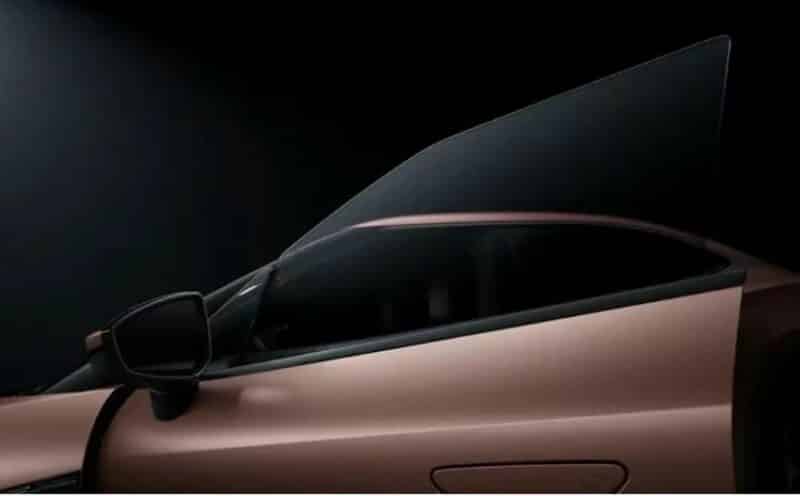 From the side, the new car runs on five-star wheels and brake calipers. Other notable design elements include the frameless doors, hidden door handles, and the blackened A-pillar and window trims create a suspended roof effect. Compared with the concept car, the digital side mirrors on the concept car have been changed to conventional mirrors.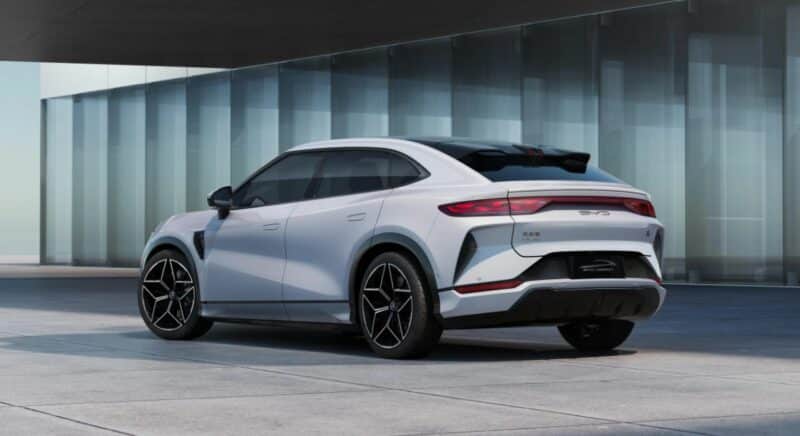 The rear has a spoiler on the roof, high-mounted brake lights, and a through-type taillight group, which make the car highly recognizable when lit up. The "BYD" letter logo is at the center.
At this time, both the interior and powertrain details have not yet been announced. We'll watch closely for more details.
Source: BYD