Geely-Baidu joint venture, Jiyue, will use SVOLT 196Ah blade battery cells in its first model, all electric SUV Jiyue 01, China Automotive Battery Research Institute's news outlet reported citing "relevant channels". Earlier this week, Chinese ministry of industry approved Jiyue 01 for production. The data provided in the ministry's catalog showed Jiyue 01 will be offered in three versions. Two versions will carry CATL's ternary battery, while the third one will have SVOLT's lithium-iron phosphate battery (LFP).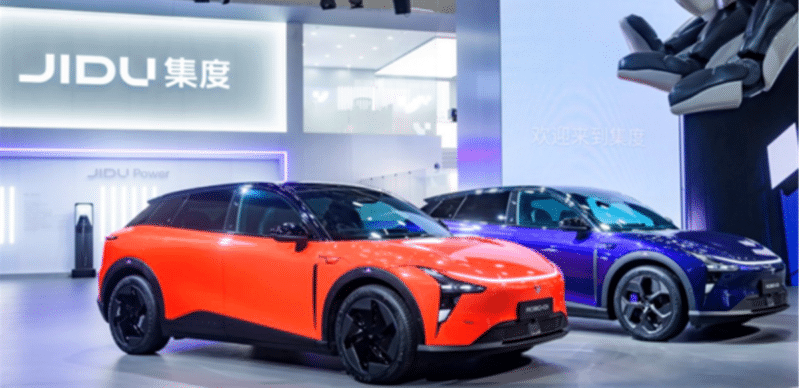 In May, SVOLT's second generation of blade battery rolled off production line in Nanjing entering production ramp-up phase.The cell is 300-600mm long, has 185Wh/kg gravimetric density and 30Wh/L volumetric density. It enables 1.6C charging that can reach 80% from 30% state of charge (SOC) in 30 minutes. The 600mm LFP cell battery allows compact electric vehicle to reach 500-600km, while the NMC version can reach 800km range.
The Geely and Baidu initially founded the joint venture called Jidu in 2021 with Baidu holding 55% of the shares and Geely holding 45%. In June 2022, Jidu revealed its first concept car called Robo-01 and began dispalying it at most of the Auto Shows around China. They have even revealed the second model in this brand which was a sedan called Jidu Robo-02. In November 2022, Jidu launched a pre-sales of the Jidu Robo-01 Lunar Edition, aiming to launch its deliveries in January 2023. However, it looks like they have failed to get the production permission from the Goverment. So, Baidu and Geely decided to restructure tis JV. As a result, it was renamed to Jiyue with Geely owning 65% and Baidu 35%. And the first vehicle was renamed to Jiyue 01.

The new car is the successor of a concept car named Robo-01 and is positioned as a crossover SUV. Jiyue 01 will provide a single-motor and a dual-motor version, according to the declared information in the ministry's catalog. The single-motor version will be equipped with a 200 kW motor, while the dual-motor version will be equipped with a front and rear motor, each outputs 200 kW for a combined power of 400 kW.