Arcfox Kaola started pre-sales on Chengdu Auto Show on Friday. The smart parent-child car for middle-class parents with infants as it is described by the manufacturer is available for 133,800-171,800 yuan (18,300-23,500 USD).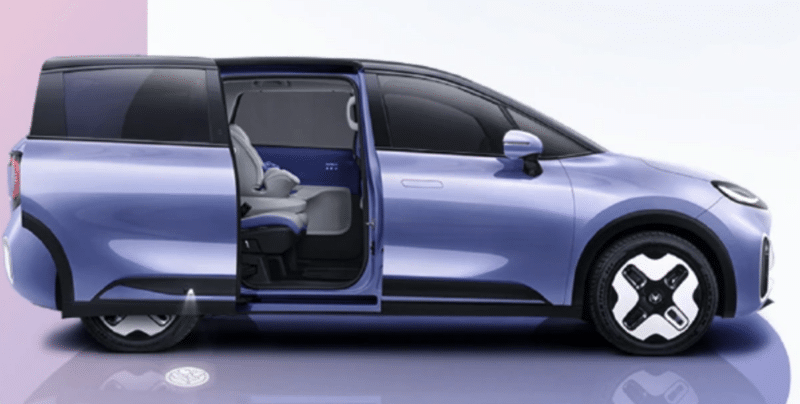 The compact EV is offered in four versions at 133,800, 143,800 (19,700 USD), 155,800 (21,300 USD) and 171,800 yuan prices respectively. The compact EV mixes the elements of MPV and station wagon. Since it is intended for families with kids, it offers multiple features intended for children and young parents, such as a separate camera/sensor aimed at the baby seat, a virus-disinfecting air conditioner or the infotainment system with a special scheduling function that schedules reminders for pregnancy, birth and medical checkups, etc.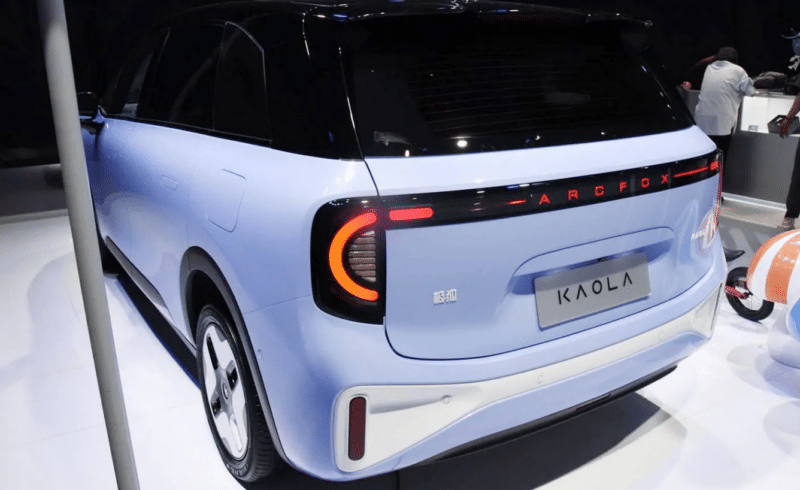 Kaola is built on 4,500/1,870/1,650mm chassis that sits on 2,820 mm wheelbase. The EV is powered by Contemporary Amperex Technology Co. (CATL) developed lithium-iron phosphate (LFP) battery. The 58.8 kWh battery pack in pair with 120 kW electric motor offering peak power of 120 kW enables 160 km/h maximum speed and 500 km CLTC range. The curb weight is 1,800 kg.
Kaola offers L2 ADAS with 12 ultrasonic radars, 4 HD cameras, 3 mm Wave radars, 1 front view camera module, 1 panoramic view automatic parking controller. In-vehicle entertainment system carries Qualcomm's Snapdragon 8155. DC charging allows increasing capacity to 80% from 30% in 26 minutes.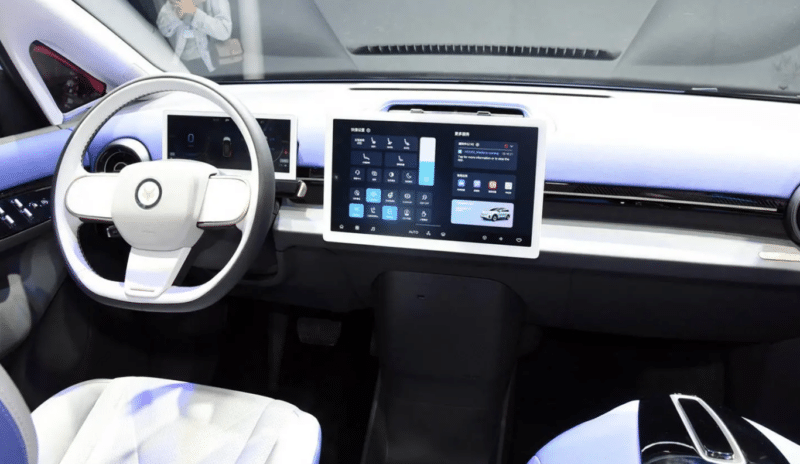 The 4-seater with a sliding door has been developed by Arcfox brand. The brand is developed under BAIC BluePark New Energy Technology, which is a subsidiary of BAIC. ArcFox currently makes two cars: the Alpha S sedan and the Alpha T SUV. These are both sporty machines with a lot of horsepower. The new Kaola seems as an attempt by the brand to move into mid-end market.
Source: Dongchedi