Today, August 28, GAC released the renderings of the E8 MPV under its Trumpchi brand. The new car will be powered by a PHEV system and has previously been declared by the Chinese Ministry of Industry and Information Technology (MIIT) last month. The Trumpchi E8 is expected to launch later this year.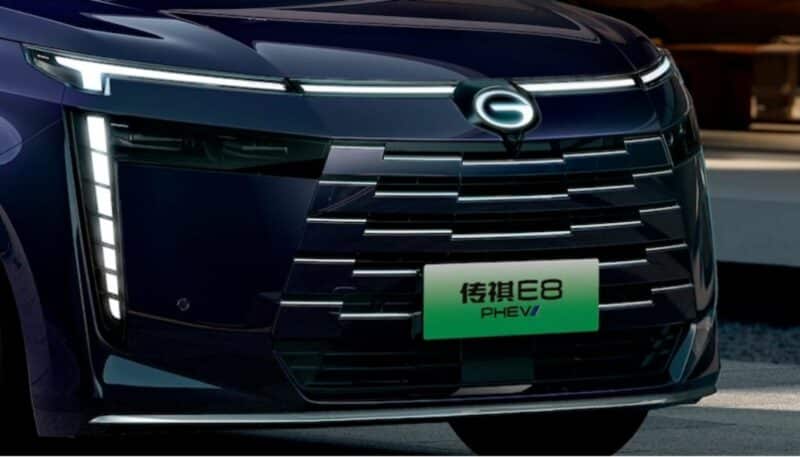 The rendering shows a purple Trumpchi E8. In the front, the angular split headlights along with the vertical light strips are highly recognizable. The lights even have a name called the Guardian Eyes, according to the brand. The staggered grille creates a three-dimensional effect. The Trumpchi brand logo positioned at the center of the front face can also be lit up. In the rear, the official name of the taillight is the Gate of the Galaxy. The end of the tail light adopts a segmented design and trails off to the side of the body.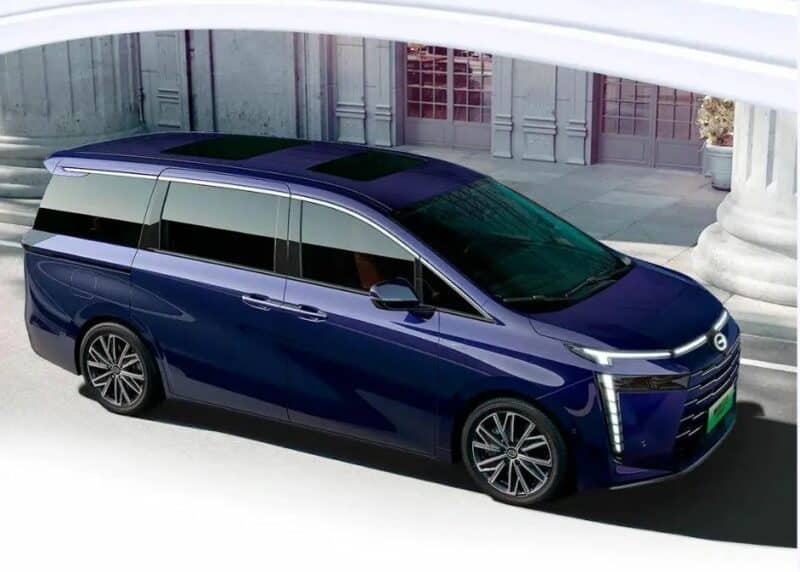 From the side, the car adopts a suspended roof design created by the blackened pillars and chrome-plated trim that extends from the A-pillar to the rear along the top window edge. In addition, the car runs on multi-spoke wheels. As a mid-size MPV, the Trumpchi E8 measures 4920/1900/1760mm, with a 2930mm wheelbase.
Power will come from a PHEV system consisting of a 1.8L or a 2.0L engine and a ternary lithium battery pack. The 1.8L engine has a maximum power of 98 kW while the 2.0L engine has a maximum power of 103 kW, mated to a 2-speed DHT. The battery pack's capacity is 25.57 kWh. The pure electric range is not known at this time.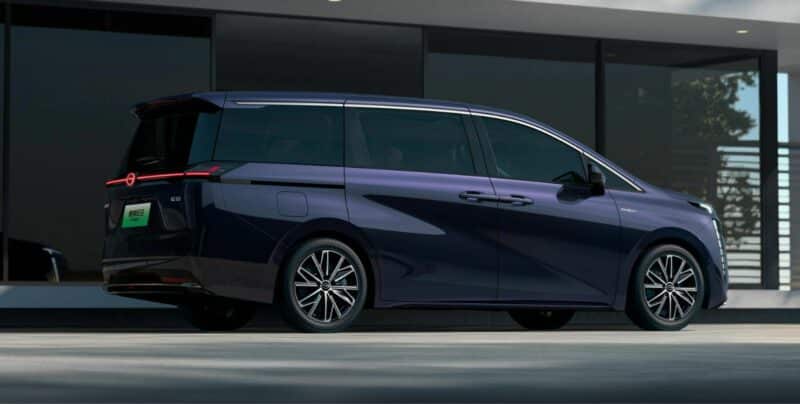 Currently, the E9 is another PHEV MPV under GAC's Trumpchi brand, with an official price range of 329,800 – 389,800 yuan (45,200 – 53,400 USD). The E8 is expected to position below the E9, according to the naming convention. We'll watch closely for more information about the E8.
Source: MIIT, GAC Trumpchi Weibo