On June 28, BYD held the launch event of the BYD Dolphin compact electric vehicle in Brazil. It has appeared to be a huge success, resulting in 300 units sold in a day after the launch. What is the BYD Dolphin's secret formula?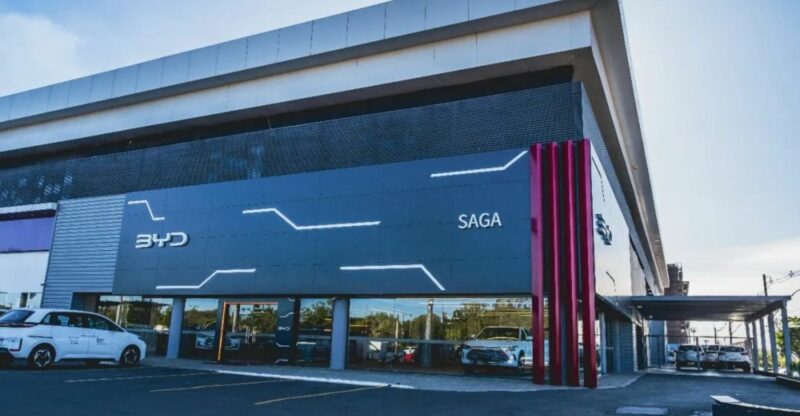 We will remind you that BYD officially entered the Brazil market quite a while ago, in December 2021. So, it isn't a newcomer here. Moreover, BYD has a solar panel factory with a capacity of 500 MW in Brazil and an electric bus batteries plant. We can clearly see that the story of a friendship between BYD and Brazil is quite strong. By the end of 2023, BYD wants to launch 100 stores in Brazil. Back to the passenger cars, BYD sells Yuan Plus (Atto 3), Song Plus DM-i, Han EV and Tang EV here. In May 2023, BYD sold more than 300 vehicles here. And now, they strengthen their model line with the Dolphin.
Briefly on BYD Dolphin for Brazilian market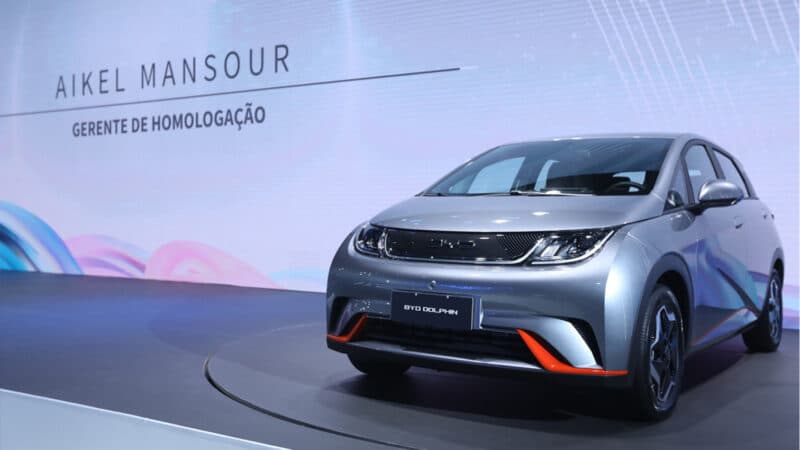 It is a well-known fact that BYD has two versions of Dolphin. The first was initially designed for the domestic market, while the second one is made especially for Europe. As a result, the European model is larger than the Chinese one. Moreover, it has a slightly different exterior design and a more powerful powertrain. However, BYD decided to sell a Chinese version of the Dolphin.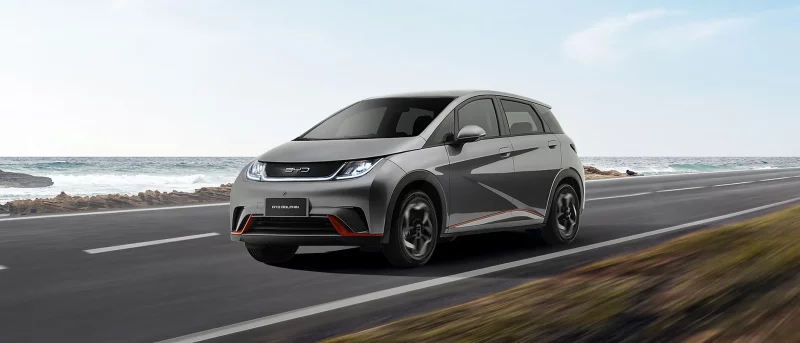 The BYD Dolphin for the Brazil market has dimensions of 4125/1770/1570 mm with a wheelbase of 2700 mm. For clarity, the Dolphin is 185 mm longer, 70 mm wider and 20 mm higher than the Hyundai HB20 (hatchback) that is quite popular in Brazil. Its powertrain shares an electric motor for 95 hp and 180 Nm. As for the battery, it is LFP with a capacity of 45 kWh. As a result, the BYD Dolphin can speed up to 100 km/h in 10.9 seconds and run up to 291 km on a single charge.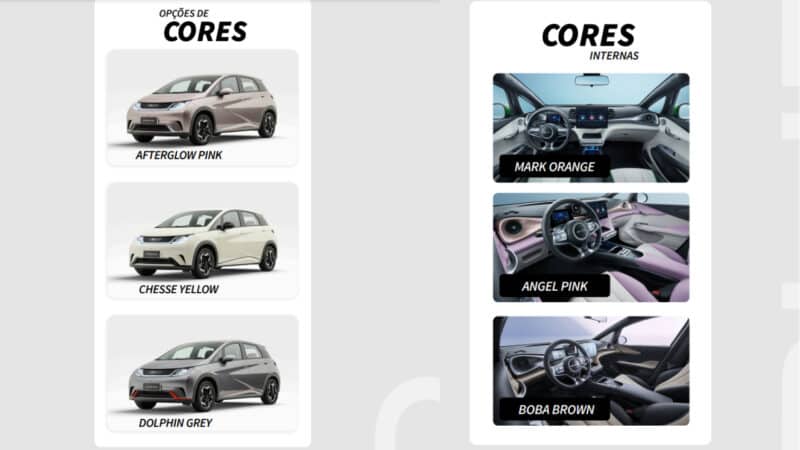 It is available in one trim level with 6 air bags, climate control, LED headlights and AutoHold. BYD says that the warranty for the Dolphin reaches 5 years or 200,000 km. It is an impressive number. However, the battery warranty is even longer and reaches 8 years. You can purchase Dolphin in Brazil in three exterior color options: Afterglow Pink, Cheese Yellow, Dolphin Gray. As for the interior colors, they are Mark Orange, Angel Pink and Boba Brown. As for the price tag of the Dolphin in Brazil, it reaches 149,800 Brazilian reals (31,200 USD). For a comparison, its entry level version costs 110,000 yuan (15,150 USD) in China. So, it is a double price tag compared to the domestic price.
BYD Dolphin market launch in Brazil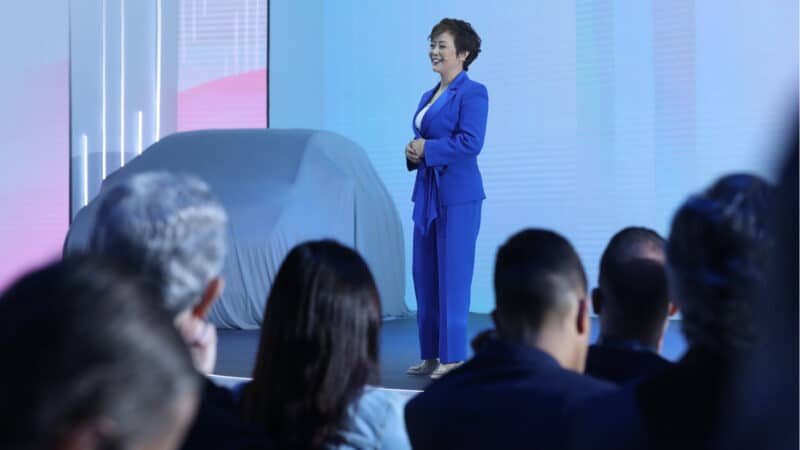 The launch of the Dolphin was held on June 28. It was hosted by an auto journalist, Cris Amaral. What is more, Stella Li (Li Ke), Executive Vice President of BYD Company Limited and the President of BYD Americas, participated in this event. It shows that BYD really believes in the bright future of its performance in Brazil.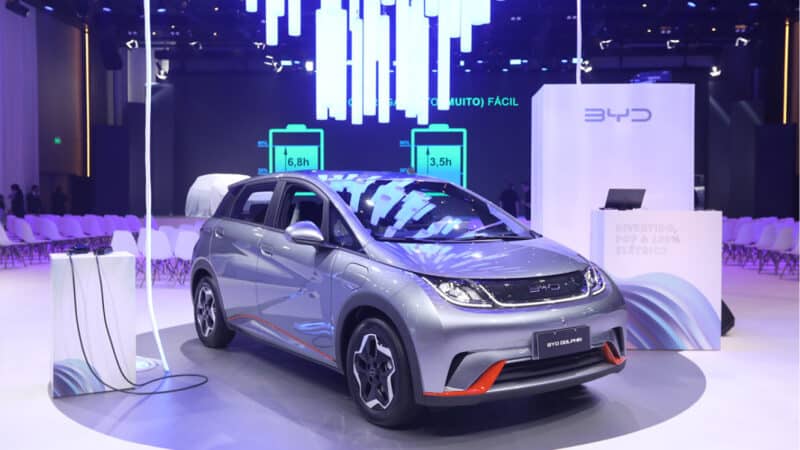 As it goes from the BYD report, up to 300 guests have attended the event. They were quite interested in the actual car. It resulted in a mass of demand. According to BYD, an average of 2 units was sold every 5 minutes on the launch day. As a result, 300 vehicles were sold in a day. We are curious, in fact, that the same number of guests attended the launch event. So it is possible that all the orders for the Dolphin were made by this group of people. However, up to now, BYD has 24 stores in Brazil. The launch of the Dolphin can make a huge boost to the brand's sales.
Editor's comment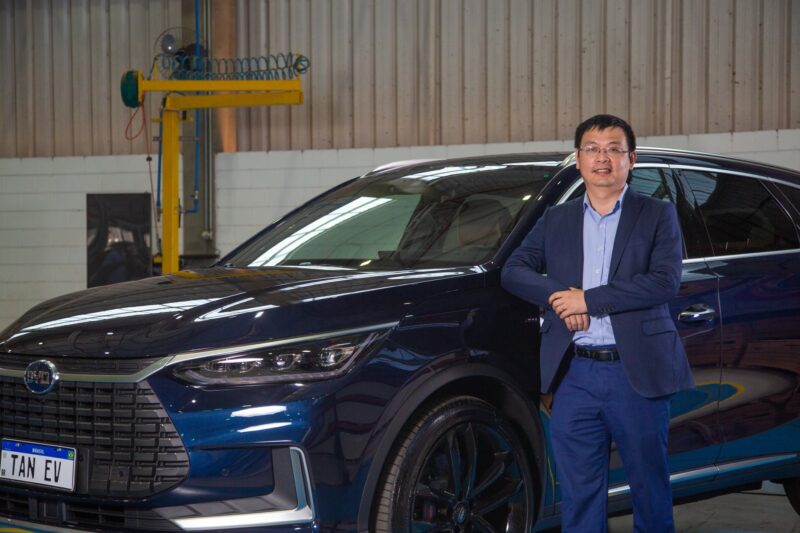 The only reason that can stop Dolphin from becoming the good seller in Brazil is its price tag. Over 149,800 Brazilian reals for a small electric vehicle is quite a large amount of money. In this case, we should also keep in mind that BYD Brazil's President, Tyler Li, mentioned that the company plans to establish its own manufacturing plant here. The production plant in Brazil will have a production capacity of 150,000 units per year. This strategy will help BYD to lower prices of their model line in Brazil. We will keep an eye on BYD at the Brazil market, so stay tuned!
Source: BYD, BYD Brazil