On August 31, BYD introduced the 2023 version of its Tang EV in China. This latest iteration of the Tang EV lineup offers three distinct models with varying features and price points. The range includes the 600 km version, priced at 249,800 yuan (34,300 USD); the 730 km version, priced at 269,800 yuan (37,700 USD); and the 635 km four-wheel drive version, which comes in at 299,800 yuan (41,100 USD).
One of the standout features of this launch is the significant reduction in prices compared to the 2022 model, making these electric vehicles even more accessible to consumers.

The 2023 BYD Tang EV boasts several noteworthy upgrades. It now sports new 20-inch wheels, and the vehicle is equipped with the Disus-C intelligent damping body control system. Regarding connectivity, all models have been upgraded to 5G networks, ensuring a smoother and faster user experience.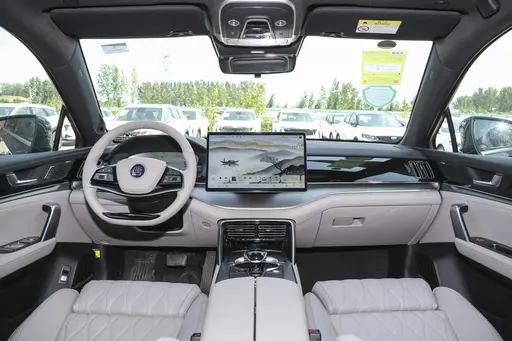 The vehicle's dimensions are substantial, with a length of 4900 mm, a width of 1950 mm, and a height of 1725 mm. The wheelbase measures 2820 mm, providing ample space for passengers and cargo. The vehicle is available in both 6-seat and 7-seat configurations. Depending on the version, the vehicle's weight varies, with figures of 2.36 tons, 2.44 tons, and 2.56 tons, respectively.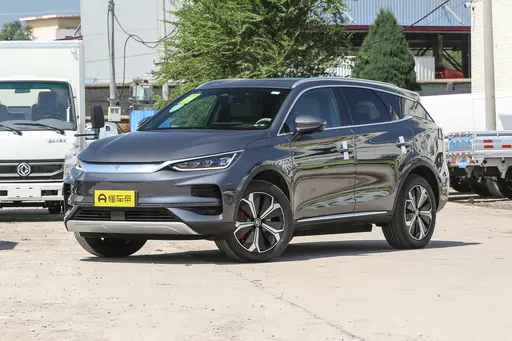 Regarding power, the 600 km version has a front single motor boasting 168 kW (225 hp) of maximum power and 350 Nm of maximum torque. The 730 km version features a front single engine with 180 kW (241 hp) of maximum power and a robust 350 Nm peak torque. On the other hand, the 635 km four-wheel drive version showcases dual motors at the front and rear, delivering a combined total output power of 380 kW (510 hp) and a formidable maximum torque of 700 Nm. This complex combination enables the four-wheel drive version to accelerate from 0-100 km/h in just 4.4 seconds.
All three models in the Tang EV lineup come equipped with BYD's self-produced Blade LFP batteries, ensuring reliable and efficient performance. Additionally, the entire series supports fast charging, enabling a rapid charge from 30% to 80% in 30 minutes. At peak charging rates, the vehicle can gain 173 km additional range in 10 minutes.
In addition to the Tang EV, BYD unveiled the 2023 versions of the Tang's PHEV (plug-in hybrid electric vehicle) models, namely the Tang DM-i and Tang DM-p. These PHEV models come with price tags ranging from 249,800 yuan to 309,800 yuan, reflecting more than 10% price reductions compared to the previous generation. This move aims to make hybrid technology more affordable to consumers.