Guangzhou electric vehicle (EV) car maker, Xpeng, will invest 2 billion yuan (270 million USD) into the development of two new models that will be manufactured in its Zhaoqing plant. Further details have not been revealed.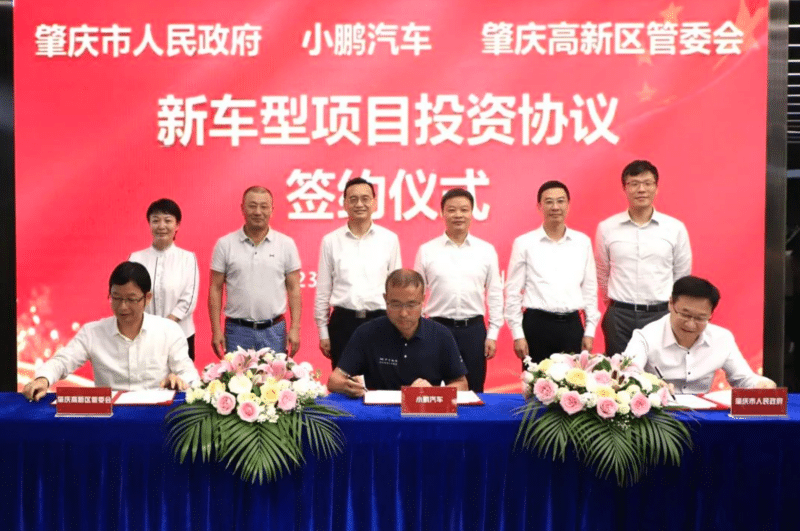 The news on 2 billion yuan investment follows a series of developments with the P7 manufacturer. In July, Xpeng signed a deal with a German automotive giant, Volkswagen (VW). According to the details, Xpeng and VW will jointly develop two EV models, while VW will invest around 700 million USD to buy a 4.99% share in the Guangzhou company.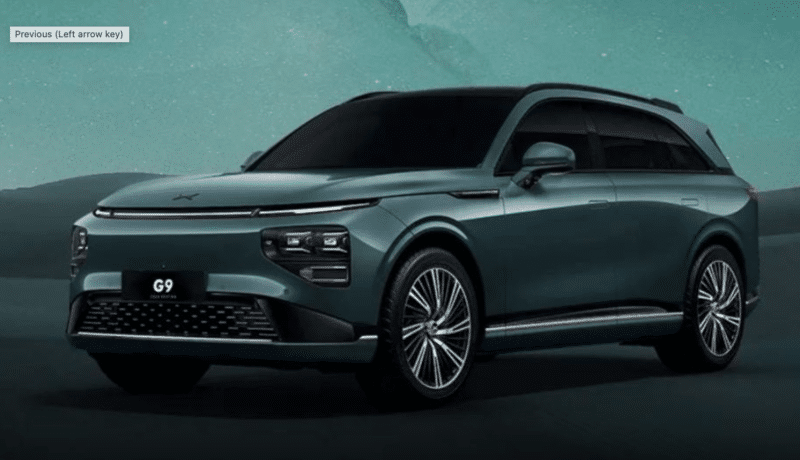 It was later revealed that VW is actually buying electronic and electric architecture of the Xpeng's latest SUV model, G9, which saw sluggish sales. Based on the reports, XPeng will not be Tier 1 supplier of smart software, but will sell the E/E architecture, smart software and hardware solution packages to Volkswagen. In the following years, XPeng should receive technical service fees and once the production of the two models starts in 2026, the Chinese EV maker will receive part of the profit for each unit sold.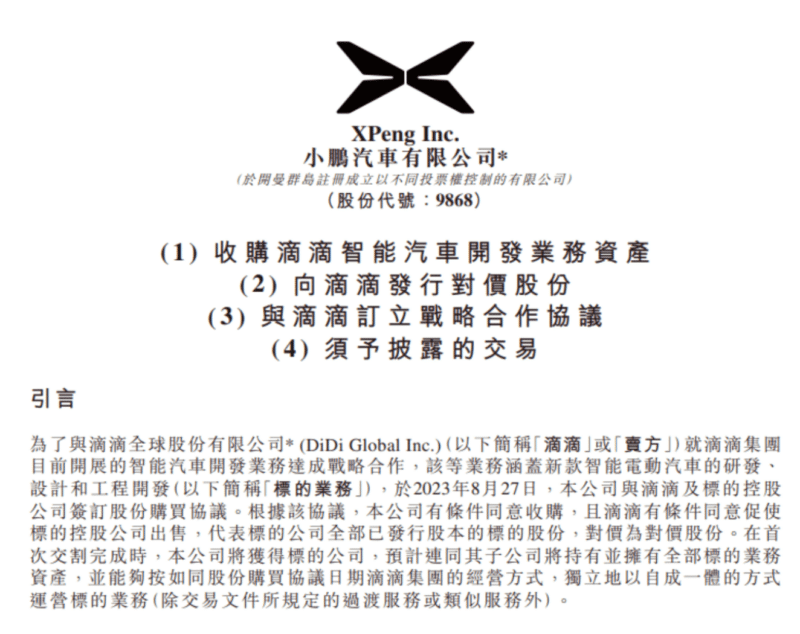 In August, the spotlight was again on Xpeng as it signed a deal with China's largest ride-hailing operator, Didi. Based on the company's statement, Xpeng bought Didi's smart EV technoilogy, Da Vinci system, to develop an entry level compact EV under the brand named Mona with an aim to make smart driving popular among middle-end cars. In return, Xpeng will issue around 5% of its shares to Didi worth around 750 million USD in several stages.
The compact vehicle with a price tag around 150,000 yuan (20,500 USD) will reportedly start batch production next year. The manufacturer plans 100,000 units of annuals sales. The EV will introduce Xpeng's version of Tesla Full Self-Driving (FSD), Next Generation Platform (NGP), as to improve driving experience.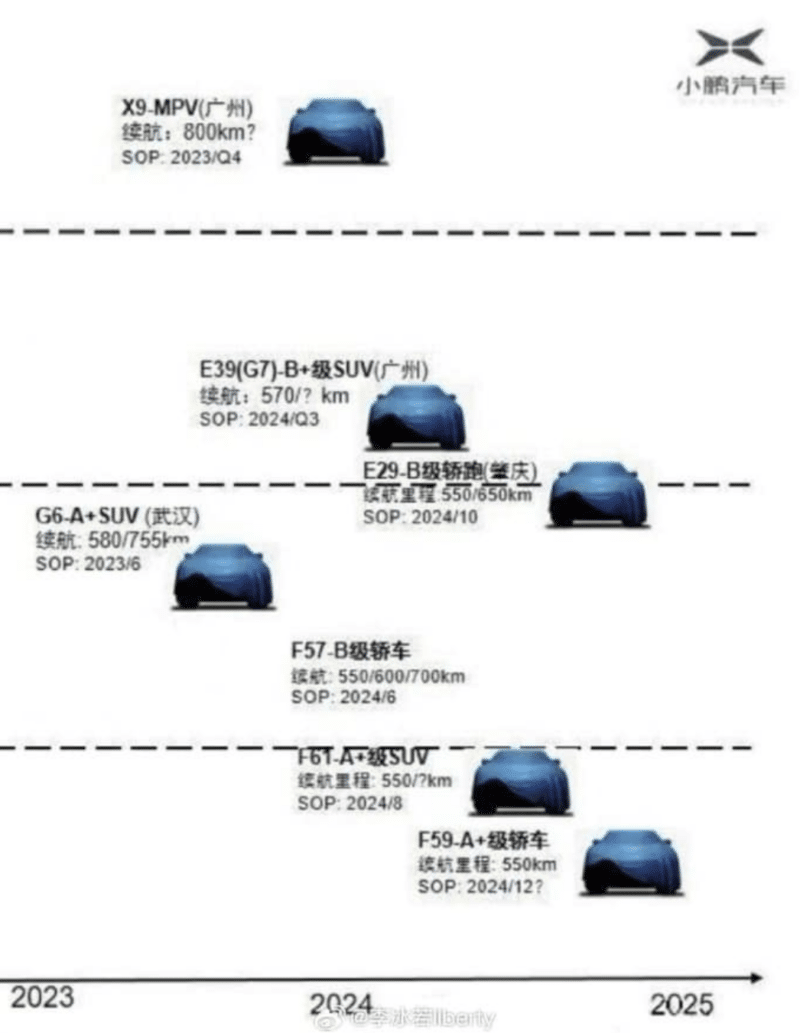 According tot he recent unconfirmed reports, Xpeng plans to launch four models next year. In June, the car maker should launch mid-sized sedan F57 with a 600-700 km range and 200,000-300,000 yuan (27,000-40,000 USD) price tag. August should see the launch of compact SUV F61. The range shoudl be 550 km and price 150,000-200,000 yuan (20,400-27,000 USD). October should see the release of mid-sized coupe with 550-650 km range and priced below 300,000 yuan. Finally, in December, the manufacturer reportedly plans compact size sedan with 550 km range and price set at 150,000-200,000 yuan.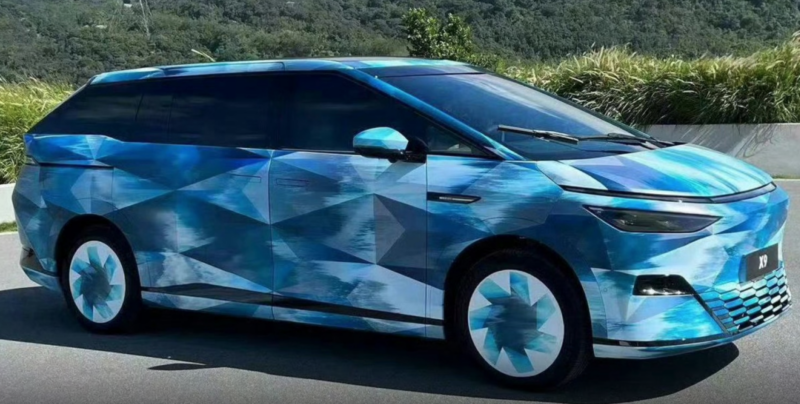 In a recent interview, Xpeng's sales vice president (VP) said the next year will be crucial for the restructuring of the company's offering. The car maker plans to use its Sepa 2.0 architecture to launch brand new models that will compete in certain crucial niche markets. Among them is a large sized MPV, X9.
Currently, Xpeng has three plants in Guangzhou, Zhaoqing and Wuhan. The plant in Guangzhou has an annual capacity of 200,000 vehicles, the Zhaoqing factory has a production capacity of 120,000 vehicles per year. And the Wuhan plant is able to manufacture 100,000 units annually.