The Xpeng X9 MPV was once again spied in China. This time, it was wearing rather revealing camouflage. So, we can get to the details of its exterior styling. It has appeared to be the quirkiest MPV that will hit the Chinese market this year. It has slanted D-pillars, a sloped roofline and a frameless air intake in the lower part of the bumper.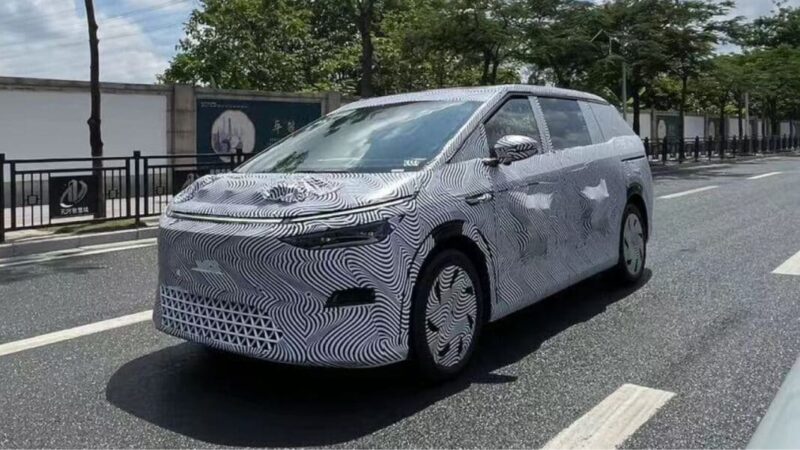 We will remind you that the Xpeng X9 was previously known by its code name H93. It is an electric MPV that will hit the Chinese market in Q4 2024 with up to 800 km of range. Its body length reportedly reaches 5 meters. It looks like the X9 will be a rival of Zeekr 009, Denza D9 and upcoming Li Auto Mega. Moreover, this MPV will be the first vehicle in X-series.
Xpeng X9 spied in China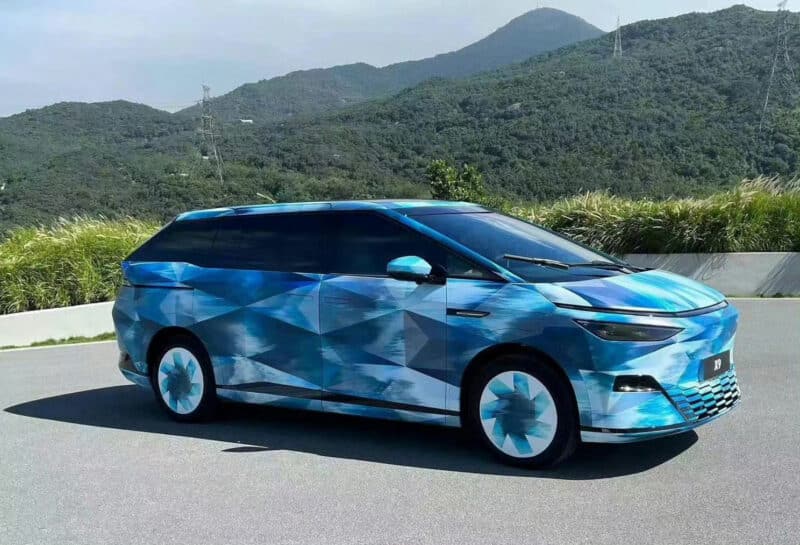 As we can see in the spy shot, the Xpeng X9 is a large MPV. It is covered with a blue-colored film. Here we will remind you that in China, ecology associates with blue color, not green. So, Xpeng underlined that their MPV will be eco-friendly.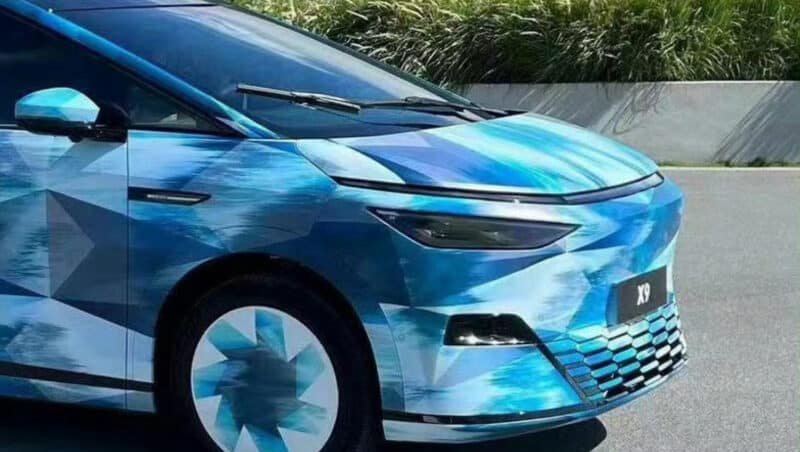 Back to the X9 MPV's styling, it is rather strange. Let's start with the front end of the car. It has slanted A-pillars and a short bonnet line. Right under the bonnet line, we can see an LED running light strip. And under it, we can highlight headlights of the X9. And we can also underline LiDAR sensors that are integrated into the front bumper. Speaking about the front bumper, we can see that it has got a frameless staggered air intake. Here, we can also highlight a large windshield of the X9.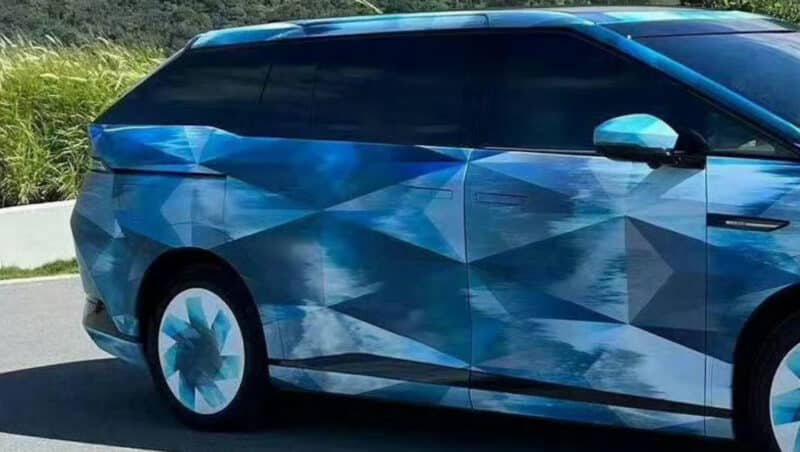 The Xpeng X9 also has a sloped floating roofline, retractable door handles and real side view mirrors. Its rear doors are sliding. We can see the taillight unit of the X9, but it has an element that goes all the way through the rear fender to the door. As we get closer to the back of the car, we need to highlight its main feature. And it is sloped D-pillars. As a result, the Xpeng X9 looks not like a standard MPV, but like an MPV-coupe. So, it will become the quirkiest-looking MPV in China.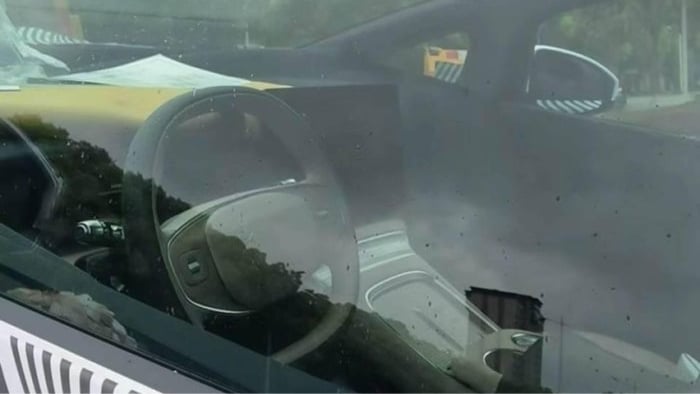 We will remind you that previously we have covered spy shots of the Xpeng X9's interior. It has got a large floating screen, a two-spoke D-shaped steering wheel and two wireless charging pads. The center tunnel of the X9 has also got a pair of cup holders. However, we are still not sure about the seat layout of the Xpeng X9. We will keep an eye on this vehicle, so stay tuned!
We will also remind you that Volkswagen has recently bought the Xpeng's E/E architecture that underpins its flagship model, the G9 SUV.
Source: Weibo