Today, September 8, Lynk & Co 08 EM-P was officially launched in China. Consumers can choose from a total of five models with a price range of 208,800 – 288,000 yuan (28,400 – 39,200 USD).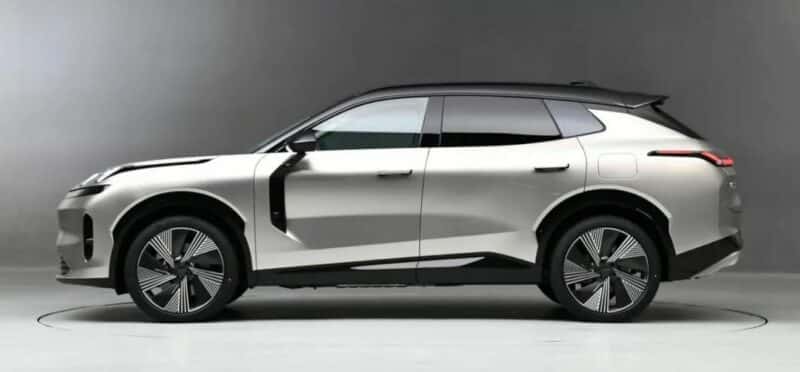 Positioned as a mid-size SUV, Lynk & Co 08 measures 4820/1915/1685mm, and the wheelbase is 2848mm. Designed based on Lynk & Co's "The Next Day" design language, notable design elements include frameless doors and hidden door handles to make the appearance more trendy.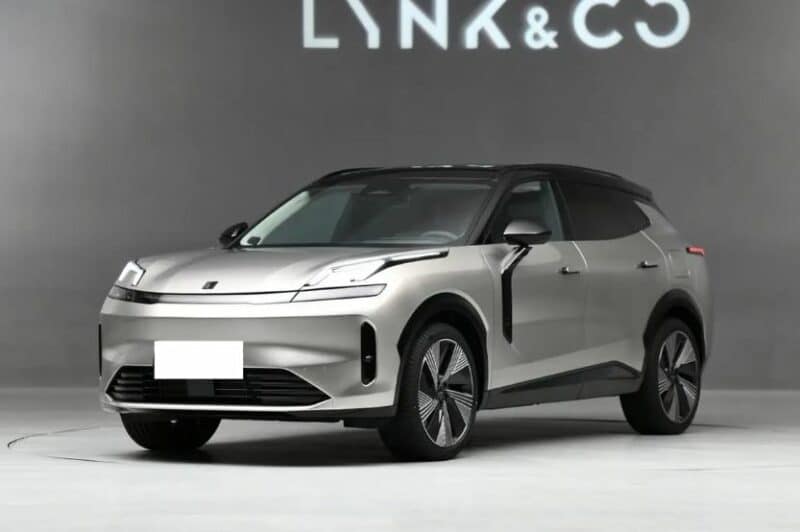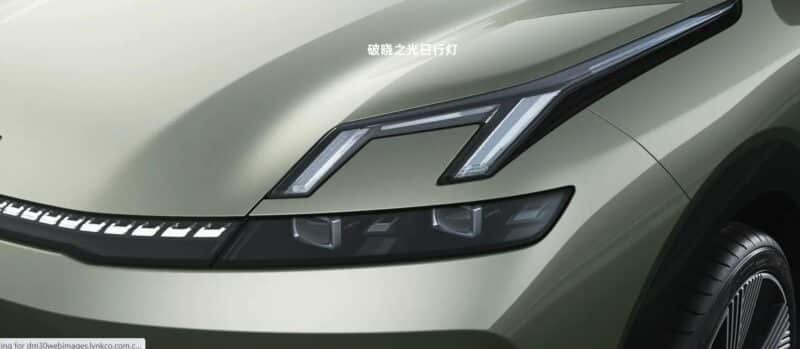 The closed front face is paired with split headlights embedded with 32 LEDs and a blackened trapezoidal grille at the bottom. The rear uses a highly recognizable through-type taillight design, a roof spoiler, and a hidden exhaust layout.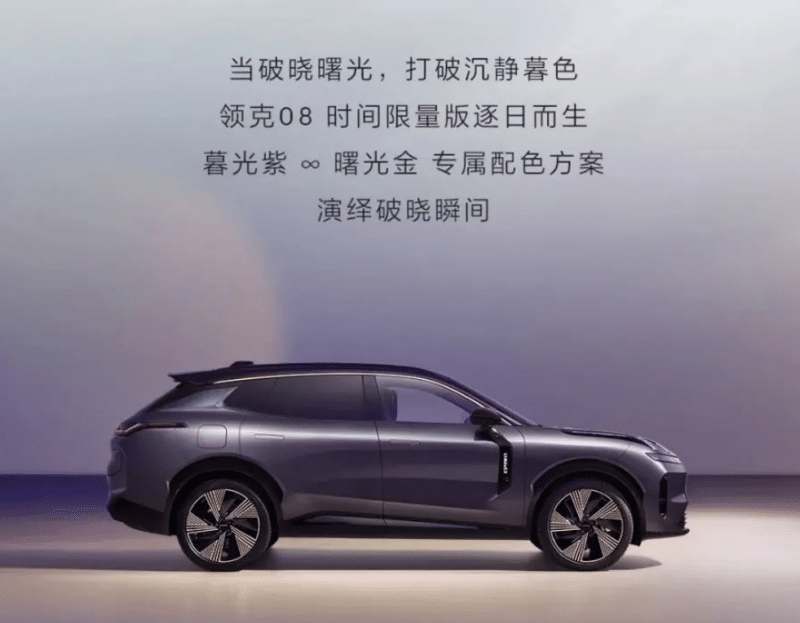 It is worth mentioning that there is the Lynk & Co 08 Time Limited Edition offered exclusively in a Twilight Purple exterior color and runs on 21-inch wheels.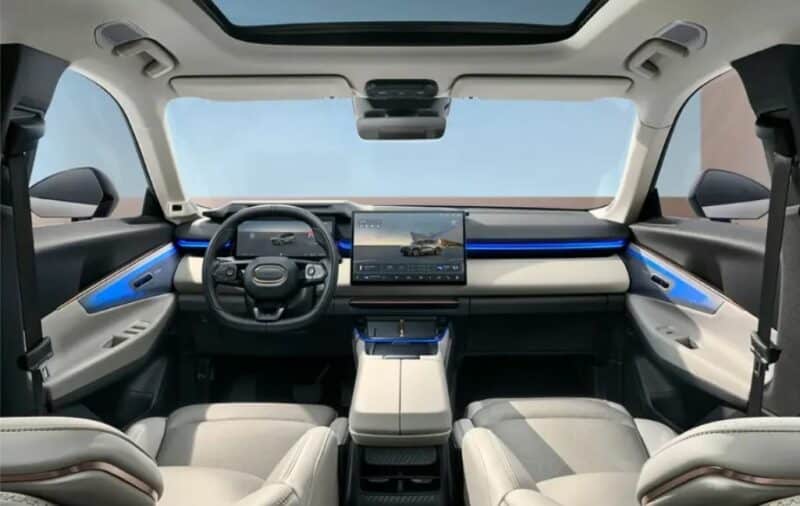 Inside, the cockpit has a 12.3-inch full LCD instrument panel, a 15.4-inch central control screen, and a 92-inch AR-HUD, equipped with the Flyme Auto operating system from Meizu. The official claims that Flyme Auto is equipped with two self-developed 7nm chips' computing power is equivalent to two Qualcomm Snapdragon 8155 chips.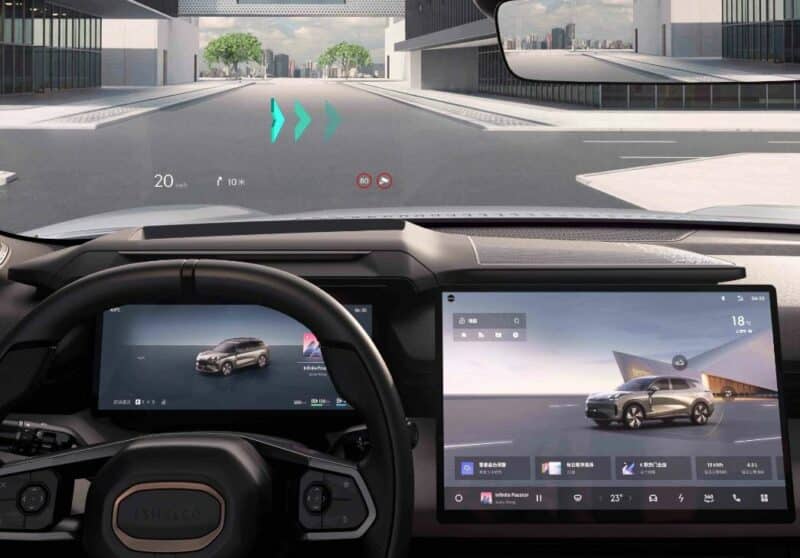 Other configurations include automatic climate control, voice recognition control, and ambient lights. Lynk & Co 08's high-end models also come with a level 2 advanced driving assistance system supported by five millimeter-wave radars and 10 cameras.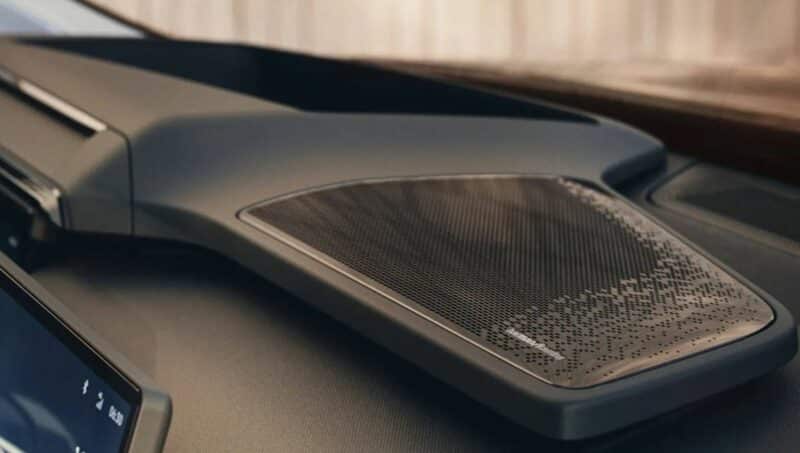 The car's Harman Kardon 23-speaker audio system provides sound effects for various scenarios including "welcome", "lock the car", "turn signal", "door opening warning", and "low-speed reminder".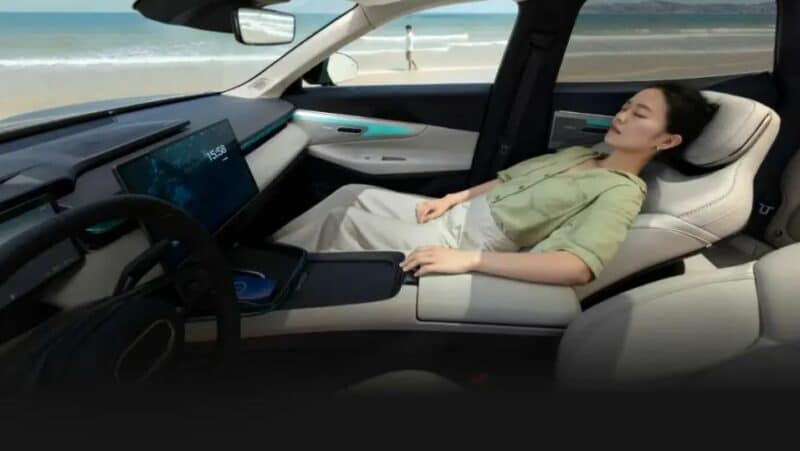 Furthermore, all seats are wrapped in Nappa leather material. The front seats come standard with heating, ventilation, and massage functionalities. The co-pilot seat can be put down to up to 145°, and the legrest can be adjusted up to a maximum of 68°.
The new car is available in front-wheel drive and four-wheel drive, equipped with a 1.5T plug-in hybrid system. The front-wheel drive version is powered by a single motor that outputs 280 KW and 615 Nm. The four-wheel drive version is equipped with dual motors, with a combined system power of 436 kW and a peak torque of 905 Nm, and has a 0 – 100 km/h acceleration time of 4.6 seconds.
Three battery pack capacities of 21.2 kWh, 39.6 kWh, and 39.8 kWh are offered, providing the front-wheel and four-wheel drives with CLTC pure electric cruising ranges of 120/245 km and 220 km, respectively; and comprehensive cruising ranges of 1,200 km and 1,400 km under a full tank and full charge, respectively. In addition, fast charging is supported, and charging from 30% to 80% takes only 28 minutes, according to the carmaker.