On September 12, Changan Qiyuan officially announced that its first model, the A07, is open for pre-sale in China with a price range of 158,000 – 180,000 yuan (21,700 – 24,700 USD). Consumers can select from five models, available in pure electric and range-extender modes.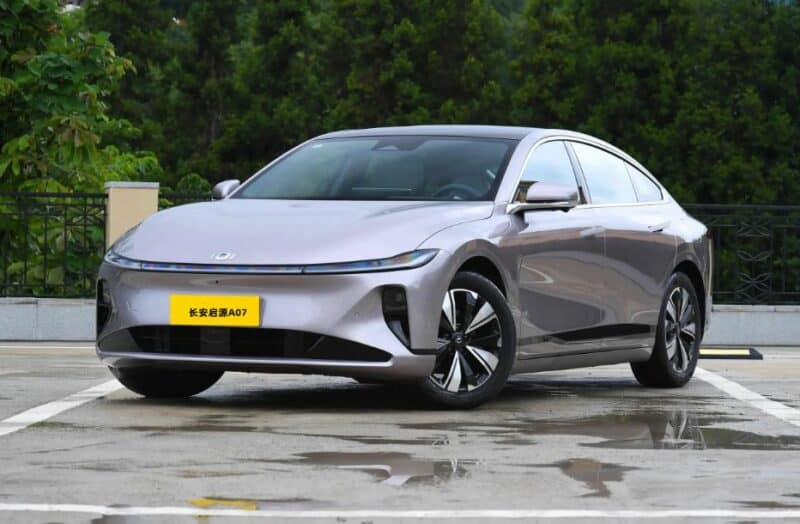 As a new energy vehicle, the front face adopts a closed design and is equipped with split-through-type headlights. At the bottom, a trapezoidal blackened grille is added to the front lip.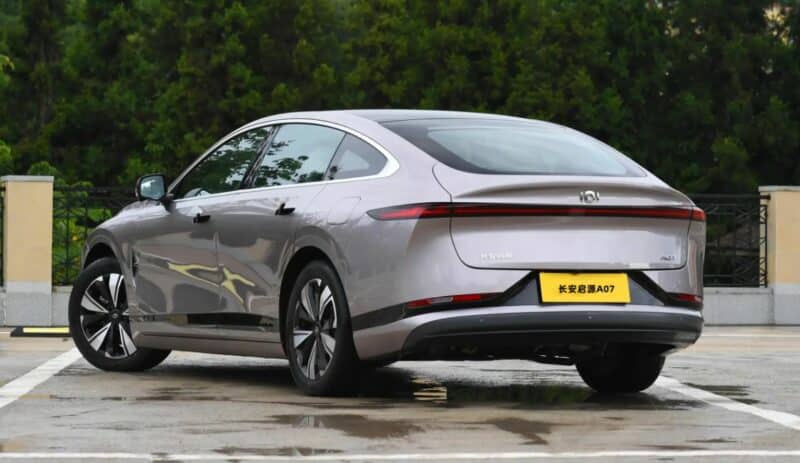 At the rear, a raised duck tail is used in addition to the popular through-type taillight group.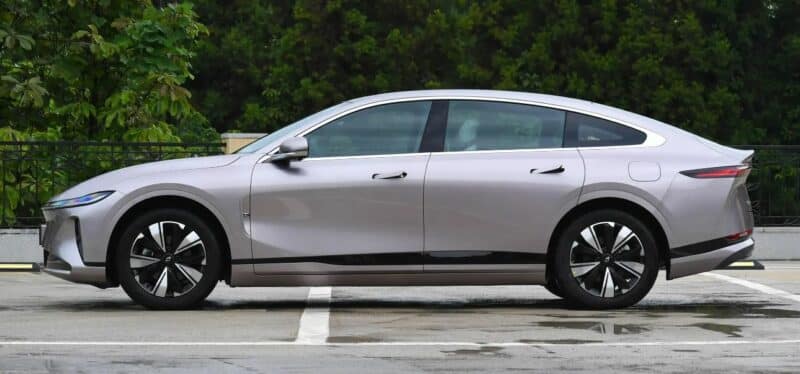 Positioned as a mid-to-large size sedan. Qiyuan A07 measures 4905/1910/1480mm, and the wheelbase is 2900mm. Coming to the side, the hidden door handles and frameless doors are present. The car also runs on 18-inch wheels (225/55 R18).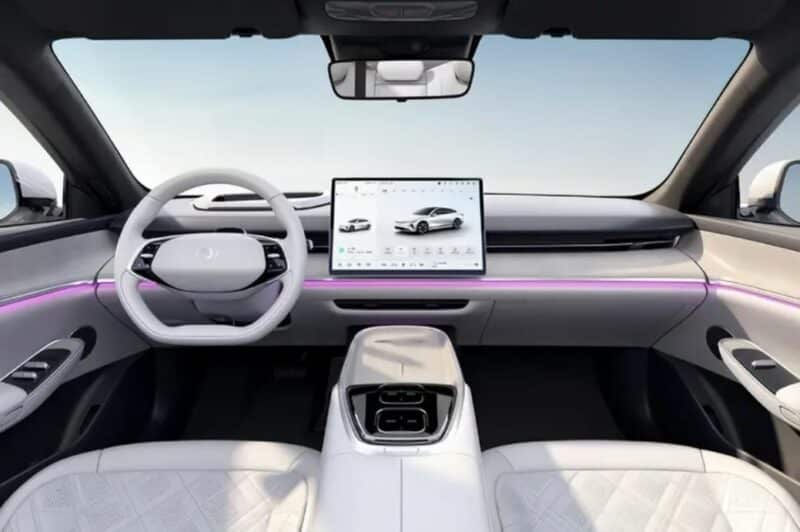 Inside, the interior is simple with a 15.4-inch floating central control screen, a flat-bottom double-spoke steering wheel, and a 50-inch AR head-up display to replace the traditional LCD instrument panel. The computing platform is supported by a Qualcomm Snapdragon 8155 chip.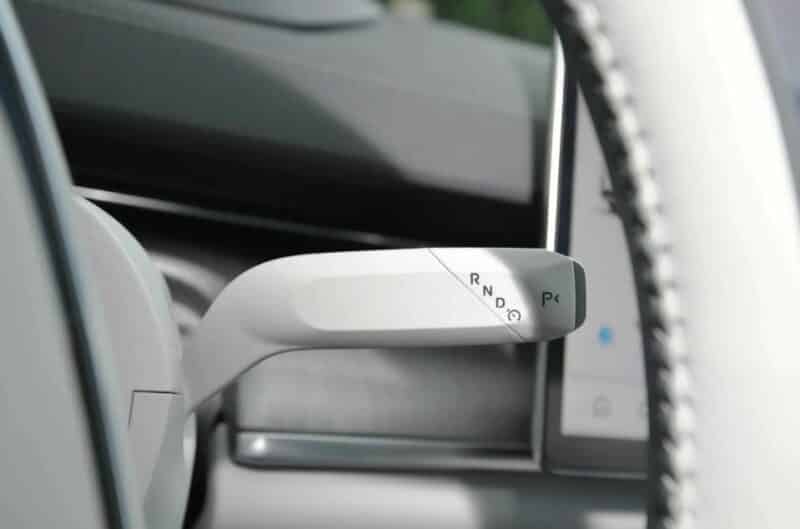 Other configurations include a panoramic sunroof and ambient lights that run across the dashboard and door trims.
The center console is suspended, providing additional storage space below and a mobile phone wireless charging panel above.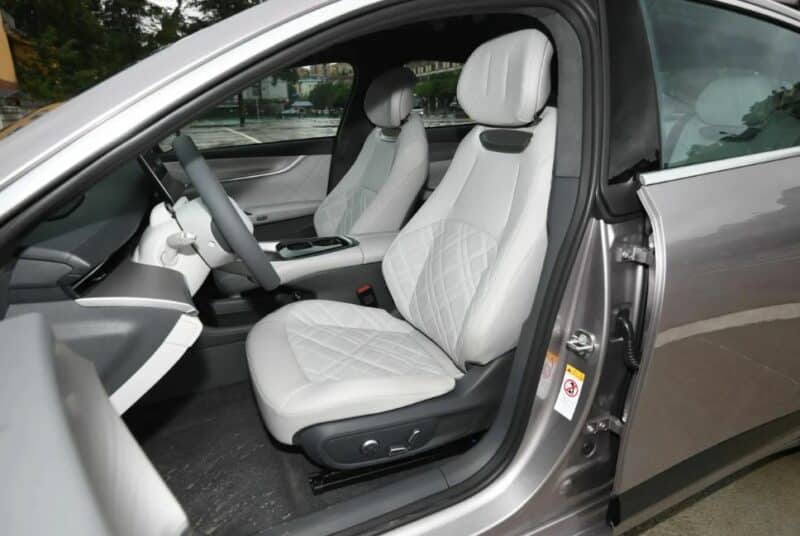 Furthermore, the car adopts a 5-seater layout. The front seats come standard with heating, ventilation, and massage functions.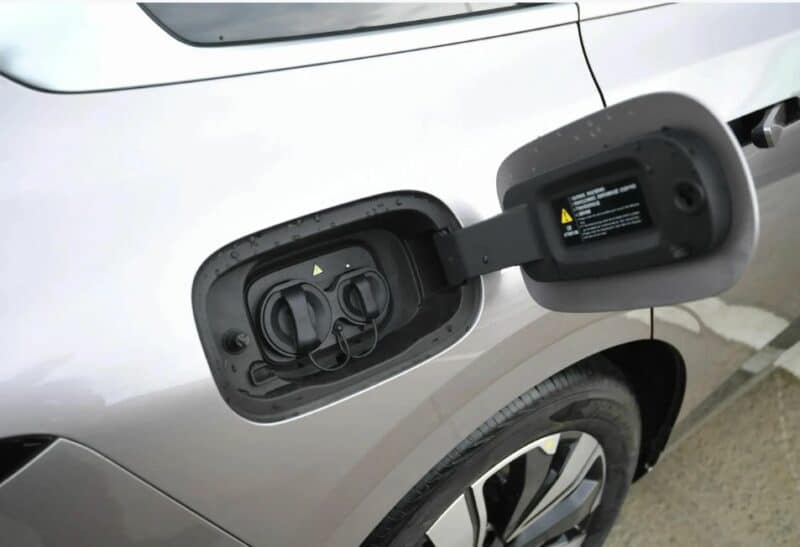 Built based on Changan's EPA1 platform, Qiyuan A07 is available in pure electric and range-extender versions for consumers to choose from. The pure electric version is powered by an XTDM27 rear drive motor with a maximum power of 190 kW and a peak torque of 320 Nm. Its 58.1 kWh ternary lithium battery pack supplied by CATL provides a 515 km pure electric cruising range under CLTC conditions. Its 0 – 100 km/h acceleration time is 5.9 seconds.
The range-extender version is equipped with a 1.5L engine and a rear motor that outputs a maximum power of 70 kW and 160 kW, respectively. Its 28.4 kWh lithium iron phosphate battery pack provides a 200 km pure electric range under CLTC conditions while its comprehensive cruising range can reach up to 1,200 km. Its 0 – 100 km/h acceleration time is 7.9 seconds. Both versions have a top speed of 172 km/h and support fast charging.
More to come
According to Changan, a total of four models, A05, A06, A07, and Q05, will be launched this year under the Qiyuan brand. By 2025, Changan plans to launch 10 new smart vehicles and reach the 1.5 million vehicle sales target.
Source: Changan Qiyuan Weibo