Recently, BYD released the official images of the Bao 5's interior under its Fang Cheng Bao sub-brand. The Bao 5 is a plug-in hybrid mid-to-large off-road SUV. Earlier at the 2023 Chengdu Auto Show, the SUV's blind order price range was announced to be 300,000 – 400,000 yuan (41,200 – 55,000 USD). The new car is expected to be officially launched and delivered later this year.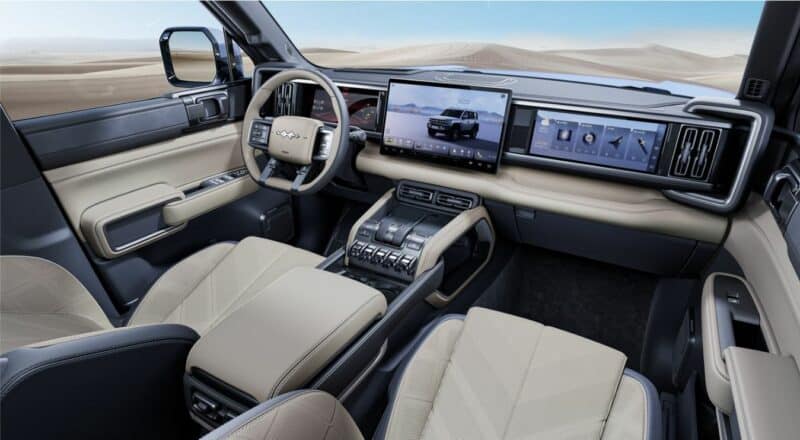 BYD claims that the interior design is based on the concept of 'lock', which symbolizes connection and uniqueness, giving it a heavy industrial vibe. The cockpit's triple screen is highly recognizable consisting of a 12.3-inch instrument panel, a 15.6-inch 2.5K resolution central control screen, and a 12.3-inch entertainment screen for the co-pilot. There is also an AR head-up display. The interior can seat five people comfortably with a 2+3 five-seater layout.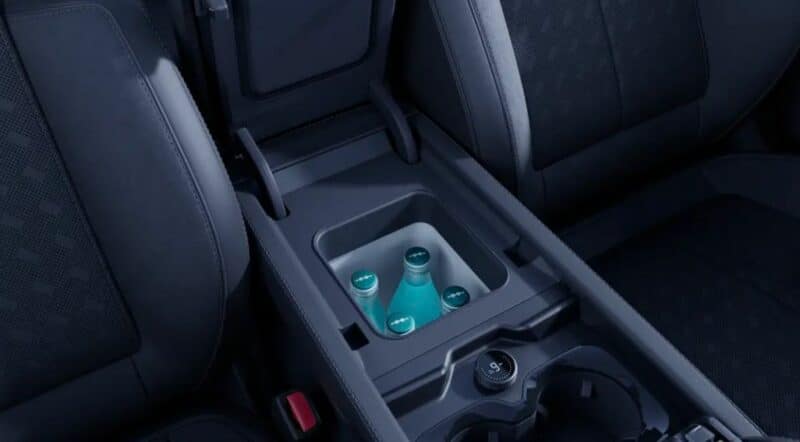 Passengers have access to an on-board container that supports both cooling and heater for their food and drinks.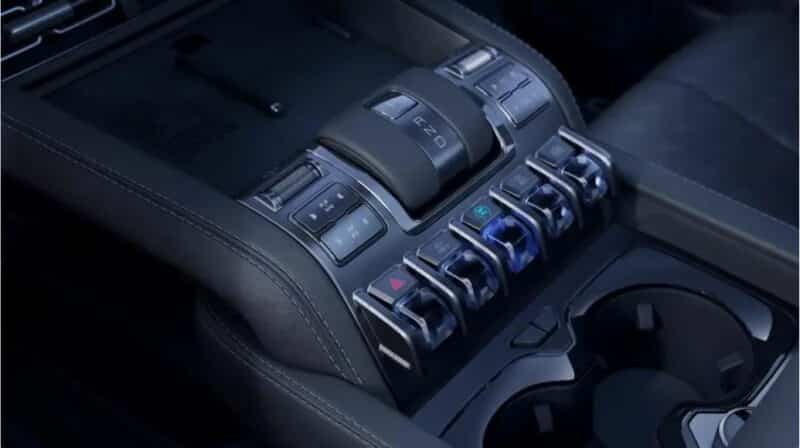 The armrest can be slid to adjust its position. Moreover, the center console adopts a liftable gear lever. In front of the lever is a 50W wireless fast-charging panel. Below the lever is a large number of physical crystal-structure buttons, which further enhance the off-road vibe of the car.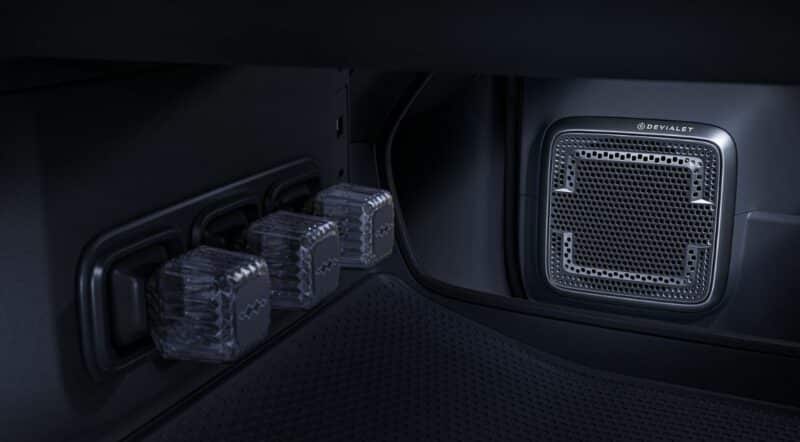 The audio system consists of 18 Devialet speakers, including the driver headrest speakers.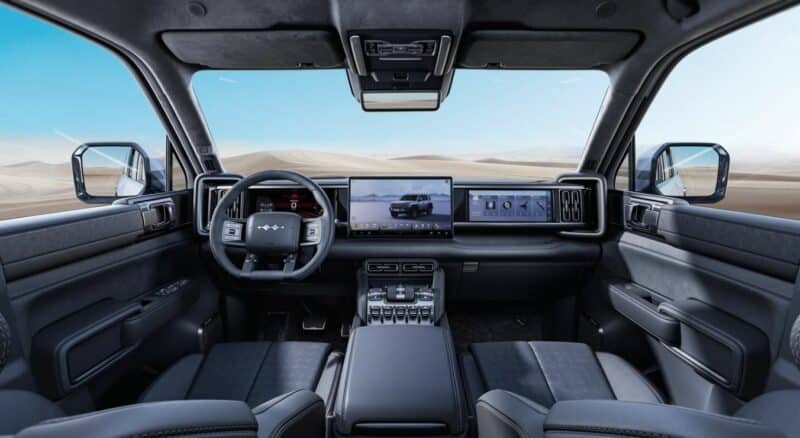 The interior is available in three colors, namely, Eclipse Blue, Beach Green, and Storm Rice (beige), which are inspired by rocks, lakes, and deserts, respectively, according to BYD. Furthermore, multi-color ambient lights and an automatic panoramic sunroof are present.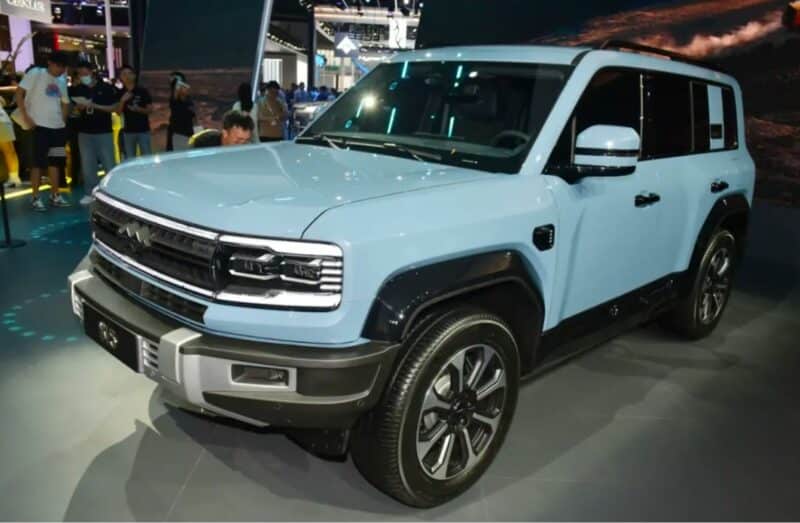 Bao 5 is the first model to use BYD's new Dual Mode Off-road (DMO) Super Hybrid Platform and is equipped with the DiSus-P Hydraulic body control system. Its four-wheel drive system is composed of a 1.5T engine and dual front + rear motors. The engine outputs 143 kW/273 Nm while the two motors each output 200 kW/360 Nm and 285 kW/400 Nm, respectively. The car's official 0 – 100 km/h acceleration time is 4.8 seconds and the fuel consumption rate is 7.8L/100km. Additionally, its 31.8 kWh Blade battery pack provides a pure electric cruising range of 125 km under CLTC conditions while its comprehensive cruising range can reach up to 1,200 km.
As a mid-to-large SUV, the Bao 5 measures 4890/1970/1920mm, with a 2800mm wheelbase.
More to come
In the future, Fang Cheng Bao will roll out more off-road SUVs and sports vehicles based on BYD's DMO platform, to expand BYD's product offerings. By the end of 2023, BYD targets to achieve an annual sales target of 3 million vehicles. As of August, BYD's cumulative sales volume was 1.792 million vehicles, a year-on-year increase of 82.16%, only 59.7% towards its 3 million goal.
Source: BYD Fang Cheng Bao Weibo