Today, September 20, GAC announced that its upcoming ES9 SUV under its Trumpchi brand will start pre-sale on October 1st with a price tag of less than 300,000 yuan (41,100 USD). The ES9 is the second vehicle within Trumpchi's new energy E series after the E9 MPV. It is also expected to officially launch later this year.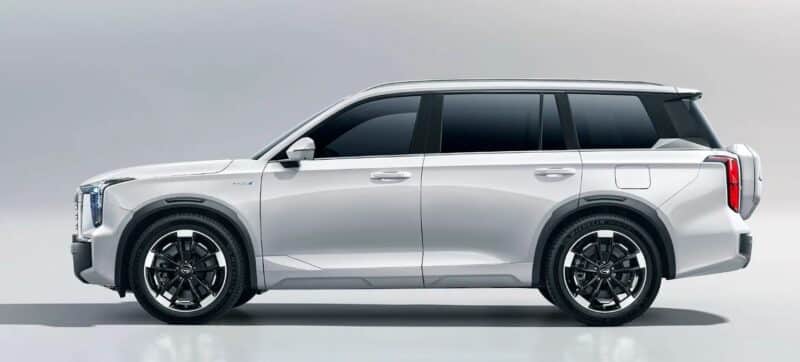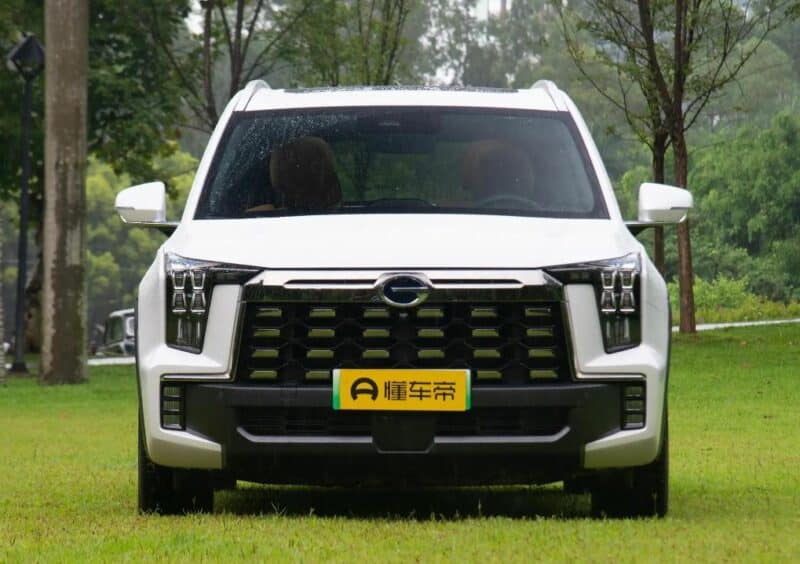 Trumpchi ES9 is available in five exterior colors including black, white, green, gray, and silver, as well as two styles for consumers to choose from. The two styles are called Traveler and Dragon Wings. The official statement claimed that the Traveler's design (pictured here) is inspired by Mount Everest. From the side, the B, C, and D pillars are blackened to create the suspended roof effect. The car runs on either 19 or 20-inch wheels. The size of Trumpchi ES9 measures 5110/1976/1780mm, and the wheelbase is 2920mm.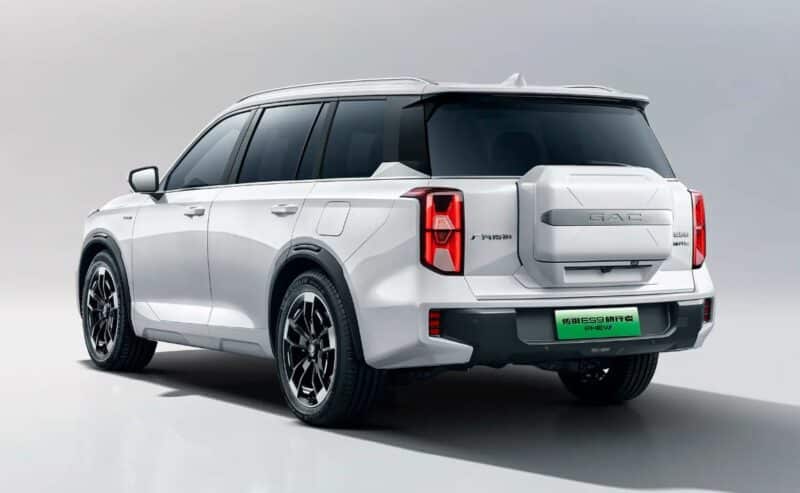 The Traveler version is equipped with a square storage container which GAC claimed is an exclusive multi-functional travel backpack.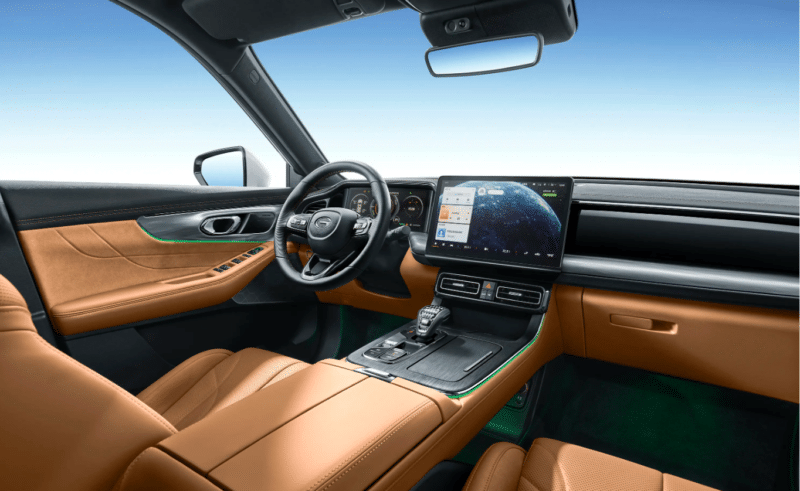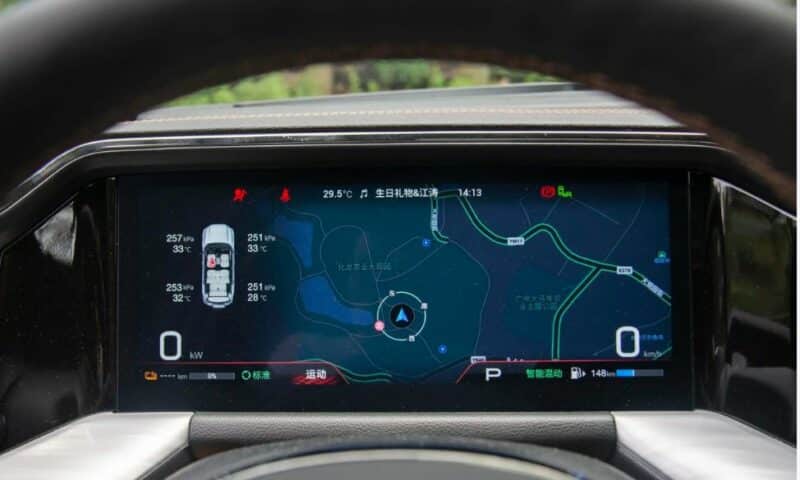 The interior is covered in a large area of soft materials and offers three color themes. It has a 12.3-inch full LCD instrument panel, a 14.6-inch central control screen with a built-in Qualcomm Snapdragon 8155 chip, and an AR-HUD. Additionally, it comes with the latest generation of ADiGO 4.0 intelligent driving connected ecosystem that supports advanced driving assistance functionalities.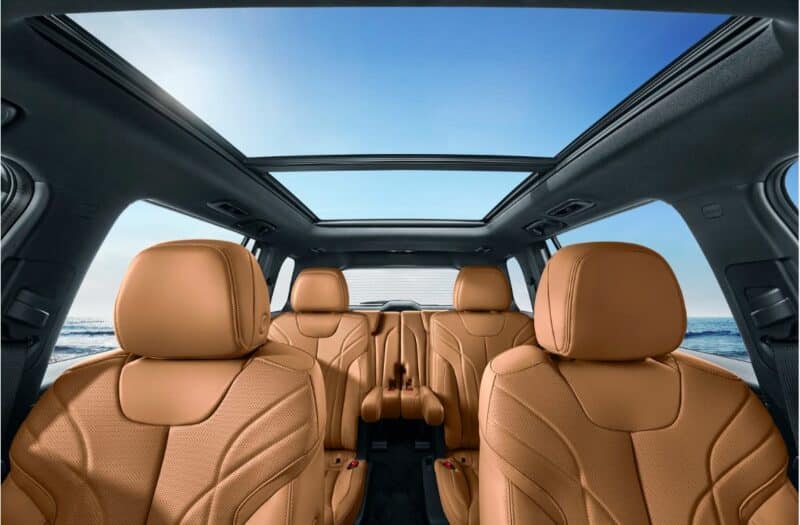 Furthermore, the new car is available in six-seat and seven-seat layouts. There are 42 sound-absorbing materials throughout the entire vehicle, including acoustic noise-reducing front windshield and 5mm thick front-row windows, according to GAC.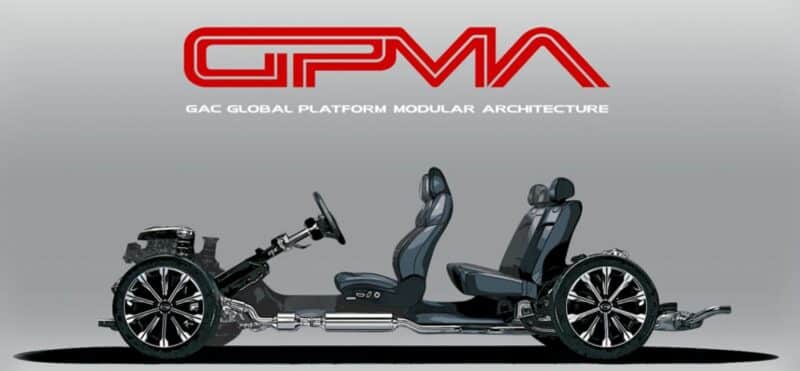 Trumpchi ES9 is built on GAC's i-GPMA (Global Platform Modular Architecture) platform. The powertrain consists of a self-developed 2.0TM hybrid engine, an electric motor, and a GMC400 hybrid-dedicated transmission.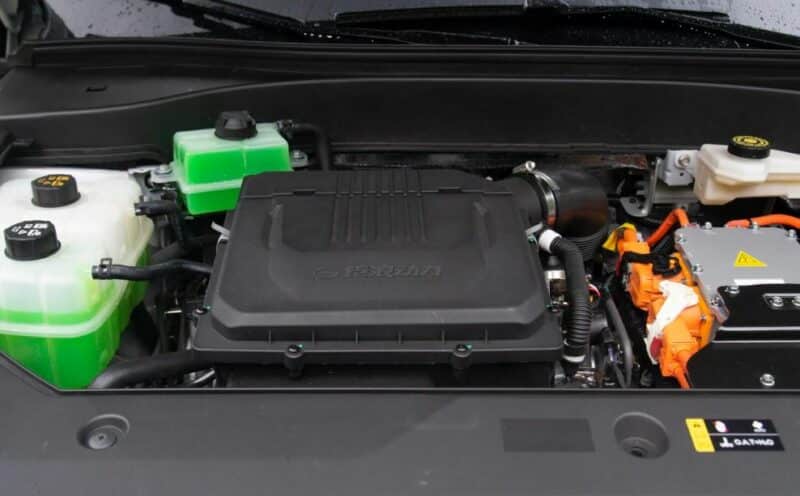 The 2.0T engine has a maximum power of 140 kW and a peak torque of 330 Nm while the electric motor has a maximum power of 110 kW. Its 25.57 kWh ternary lithium battery pack provides a pure electric cruising range of 143 km (CLTC), and the comprehensive cruising range is as high as 1,215 km.