The mass-produced version of D7, the first model in the SAIC Roewe D-series, rolled off the production line in the Zhengzhou factory on Monday. The car should be available for sale as a full battery or plug-in hybrid vehicle by the year-end.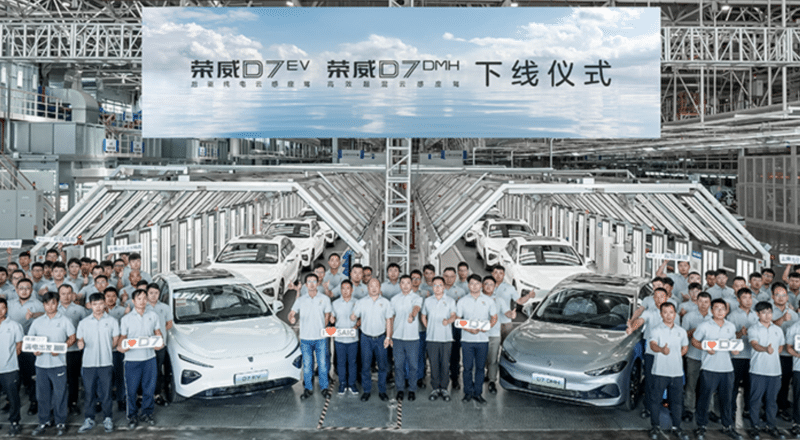 The front face of the electric sedan has split lighting clusters, a closed grille, and other trendy elements. The cover of the bulging rib line effectively enhances the visual impact. However, Roewe D7 DMH adopts a one-piece headlight cluster, while the bottom cover has apparent changes compared to the pure electric version, incorporating more gasoline car design elements.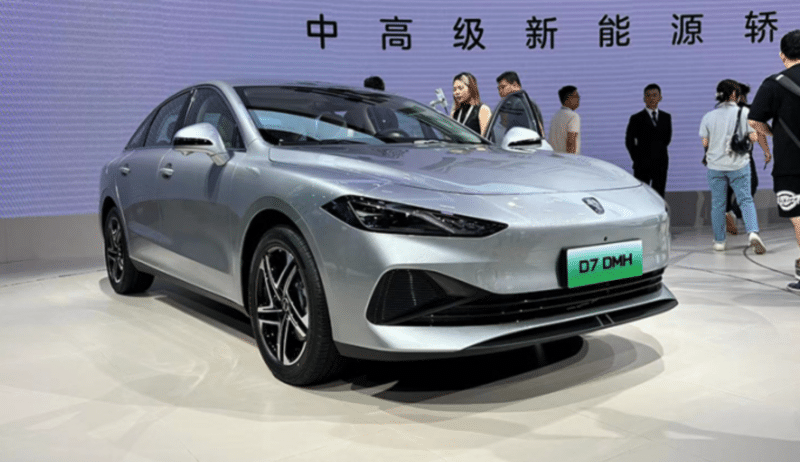 The overall shape of the two cars is the same. The body lines are very smooth. The roof slides back slightly. The electric vehicle (EV) uses hidden door handles, while the DMH model uses a traditional design.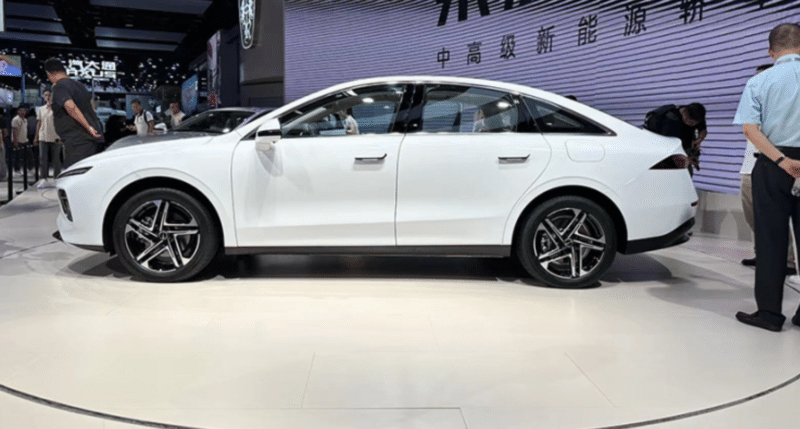 The rear part is simple. EV version is made on a 4890/1872/1510 mm chassis sitting on a 2810 mm wheelbase. The DMH model measures 4890/1890/1510 mm. The wheelbase is the same as in the EV version. The interior of both versions uses a wrap-around cabin. The interior color is beige. The new car has a dual-linked screen and two-color splicing of the two-spoke steering wheel.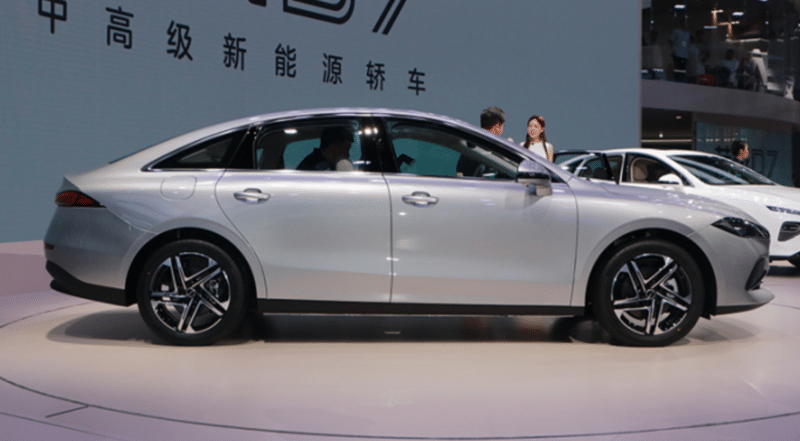 The PHEV D7 DMH will have the new DMH dual-motor super hybrid system offering a 125 km CLTC range in the electric mode and a 1,400 km combined CLTC range. The engine's thermal efficiency is over 43%. The fuel consumption is 4.3 L/100 km.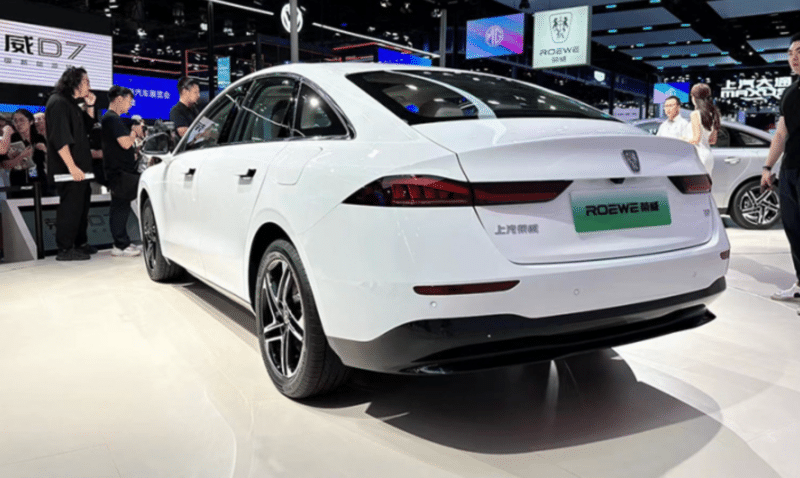 Based on the SAIC Xingyun platform, the D7 EV may provide a Cube battery and use a VGA 6-in-1 motor with a maximum power of 155KW and CLTC integrated range of 510KM and 610KM, respectively.
Source: Internet Info Agency