On September 26, Chery launched the Traveller light off-road SUV under its Jetour brand. Consumers can choose from six models with a price range of 139,900 – 184,900 yuan (19,100 – 25,200 USD). Its design was directed by former Porsche designer – Hakan Saracoglu.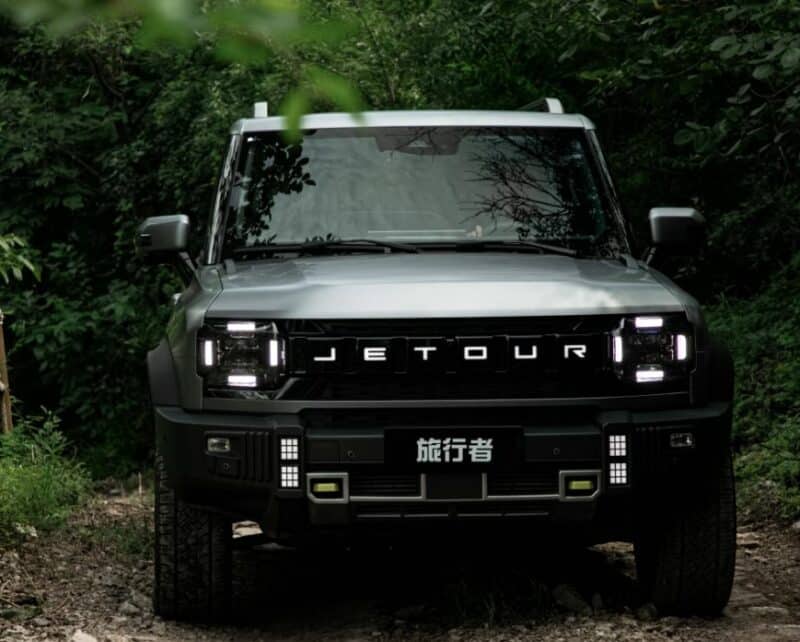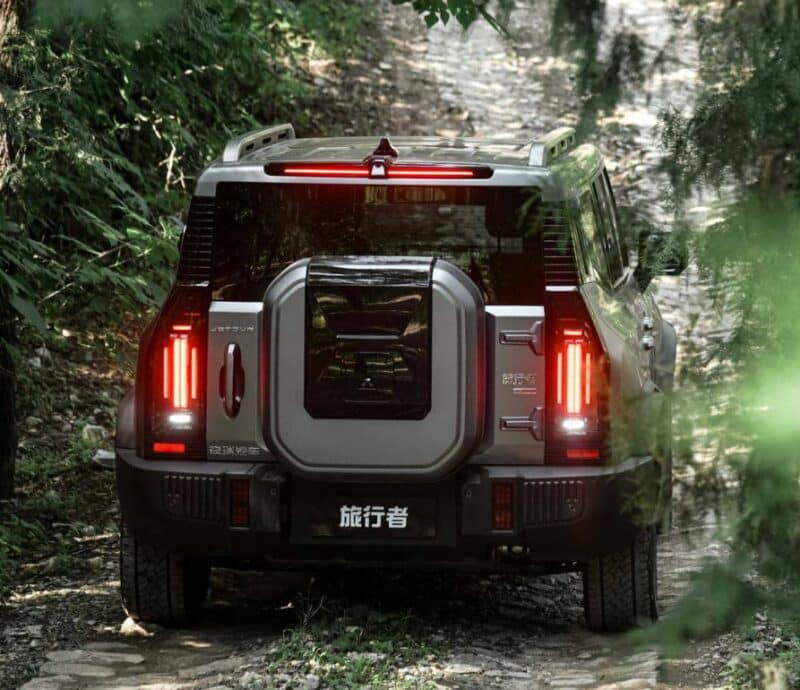 Jetour Traveller adopts the iconic square box shape of an off-road SUV and is equipped with a classic spare container in the rear, towing hooks in the front, wheel arches, sidebars, and roof Racks.
In addition, Jetour Traveller is offered in seven exterior color options including black, gray, orange, tan, and silver.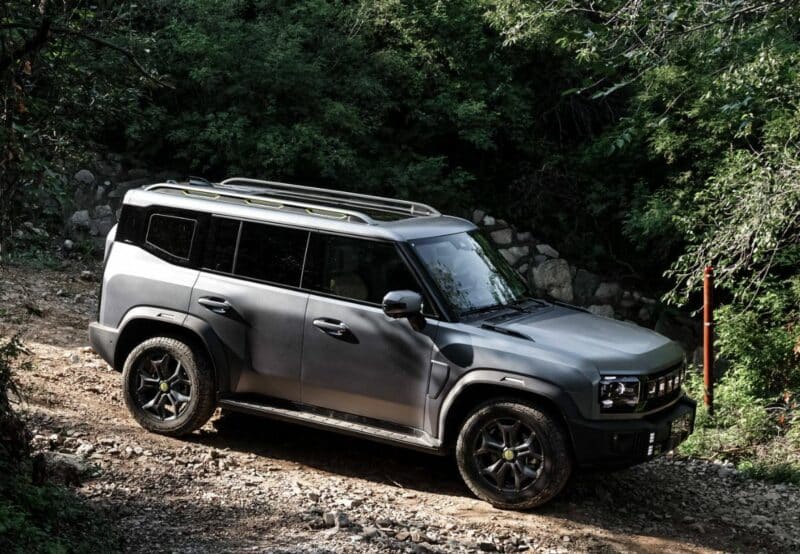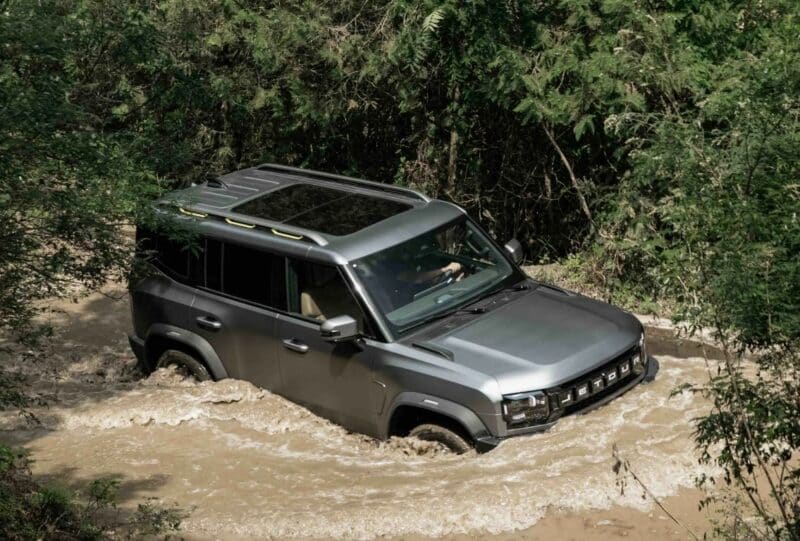 Built based on Jetour's Kunlun architecture and positioned as a compact SUV with mild off-road capabilities, Jetour Traveller measures 4785/2006/1880mm, and the wheelbase is 2800mm; the vehicle has an approach angle of 28°, a departure angle of 30°, a minimum ground clearance of 220mm, and a wading depth of 700mm.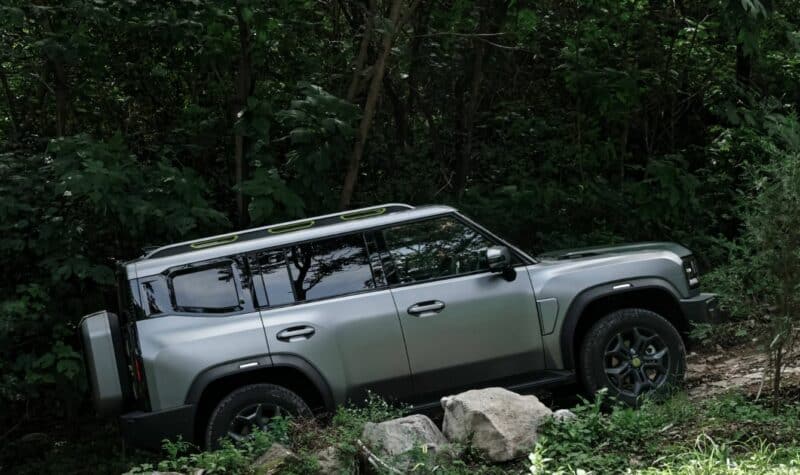 Jetour Traveller provides three powertrain options: two-wheel drive 1.5TD+7DCT, four-wheel drive 2.0TD+7DCT, and four-wheel drive 2.0TD+8AT. The 1.5T engine has a maximum power of 184 hp, a peak torque of 290 Nm, and a fuel consumption of 8.35L/100km. The 2.0T engine is independently developed by Chery, it has a maximum power of 254 hp, a peak torque of 390 Nm, and a fuel consumption of 8.83L/100km. Some models are also equipped with XWD intelligent four-wheel drive.
Furthermore, Jetour Traveller is capable of operating under six driving modes, including sports, standard, economy, grass, mud, and rocky, as well as X driving mode, which can intelligently identify road conditions and switch to the preferred mode to ensure the best driving conditions, according to Chery.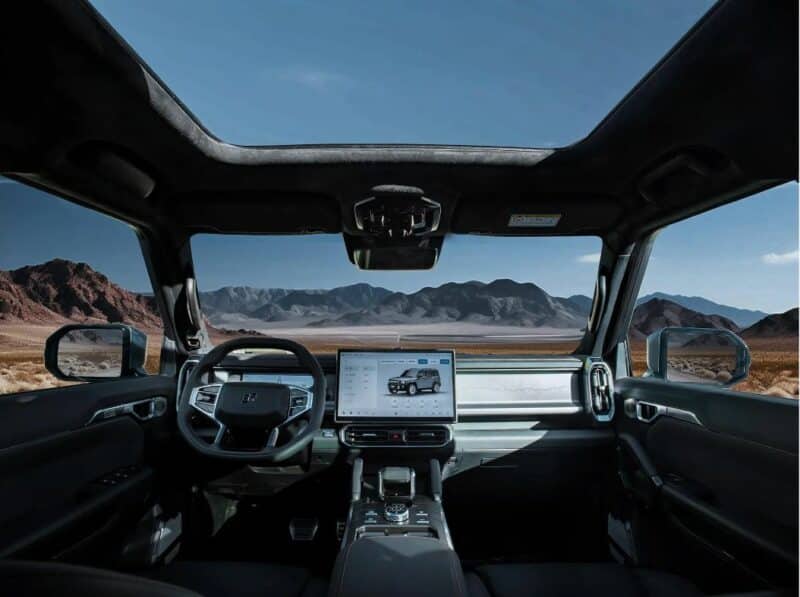 Inside, the cockpit is available in black, red, green, orange, and brown colors, covered in suede-like materials. There is a 15.6-inch central control screen with a built-in Qualcomm Snapdragon 8155 chip, a 10.25-inch full LCD instrument panel, and a 64-inch panoramic sunroof. Other interior configurations include voice recognition, facial recognition, 4G network, OTA updates, and remote control.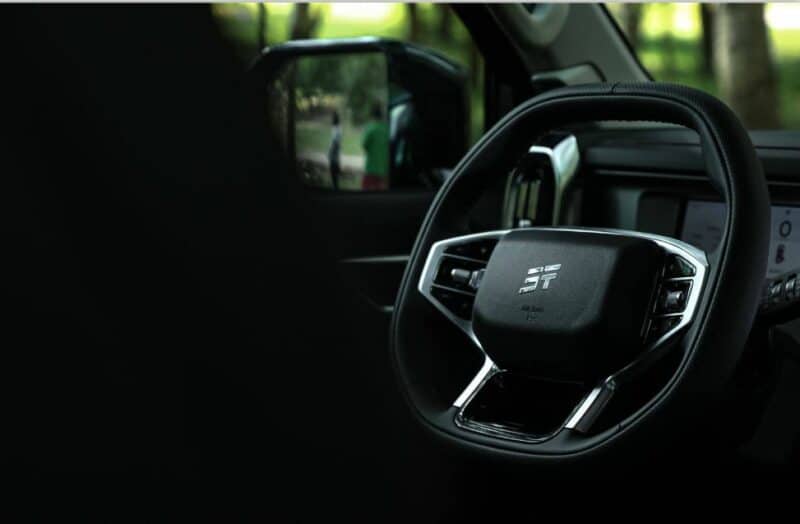 In terms of safety, the car comes with a level 2.5 advanced driving assistance system that supports more than 10 driving assistance functions such as automatic emergency braking, adaptive cruise control, and autonomous parking.