Today, October 1, GAC's Trumpchi brand opened its ES9 SUV for pre-sales. Consumers can choose from a total of four models, two standard models and two models named Traveller, with a price range of 229,800 – 269,800 yuan (31,400 – 36,900 USD). The ES9 is the second vehicle under Trumpchi's E series after the E9.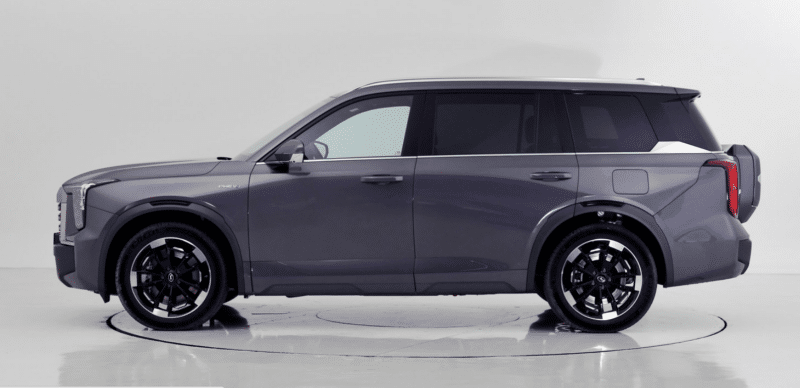 Trumpchi ES9 is available in five exterior colors including black, white, ink green, gray, and silver. As a medium-to-large SUV, the ES9 standard model measures 4980/1950/1780mm, and the wheelbase is 2920mm; while the Traveller model measures 5110/1976/1780mm with a 2920mm wheelbase.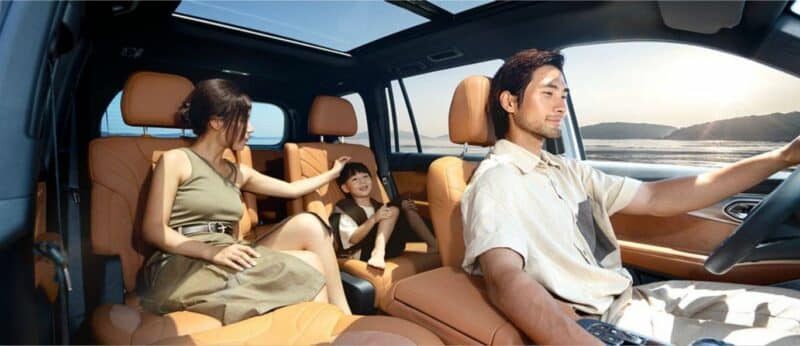 In addition, the standard model has a 2-3-2 seven-seat layout while the Traveller model is offered in a 2-2-2 six-seat layout.
Furthermore, both models have variations in their appearance. The standard model adopts a waterfall-style front grille design.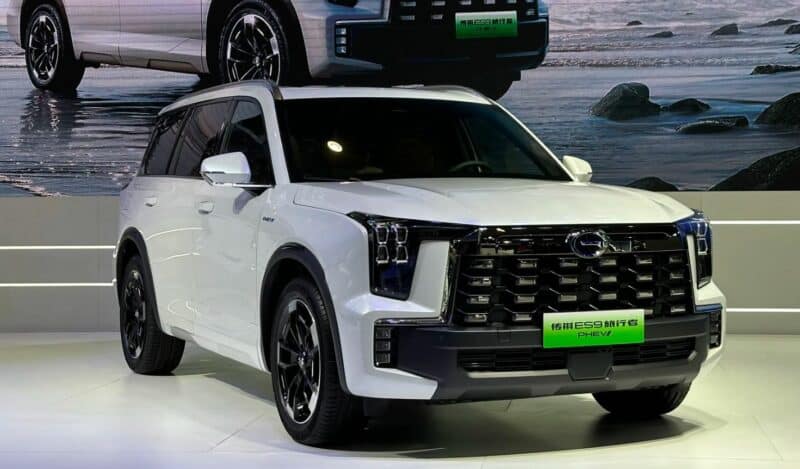 The Traveller model comes with an external box design in the rear and can be used as additional storage space. Both models are equipped with roof racks.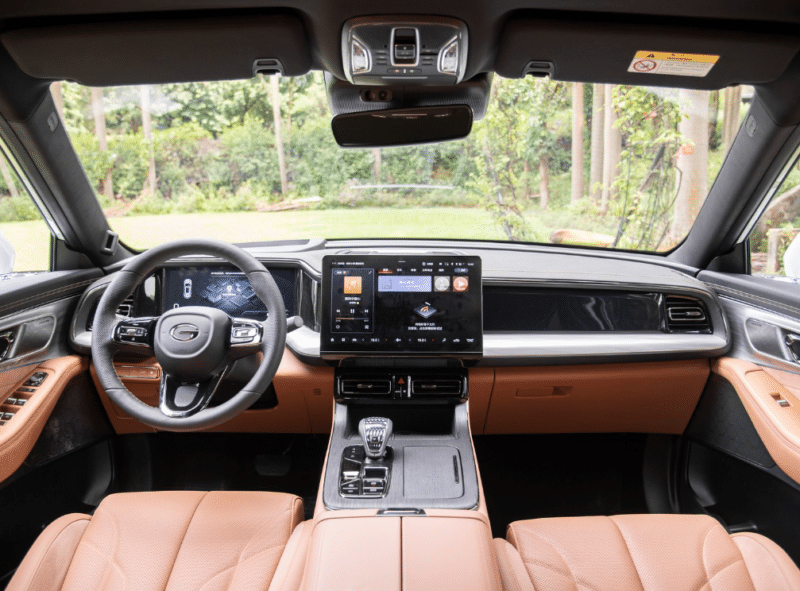 Inside, a large area of ​​the interior is covered in soft materials. Most functions are integrated into the 14.6-inch central control screen to minimize the presence of the physical buttons, supported by a built-in Qualcomm Snapdragon 8155 chip, paired with a 12.3-inch full LCD instrument panel and a three-spoke steering wheel. Most notably, Trumpchi ES9 has a camera to detect whether any children are being left inside the car unintentionally.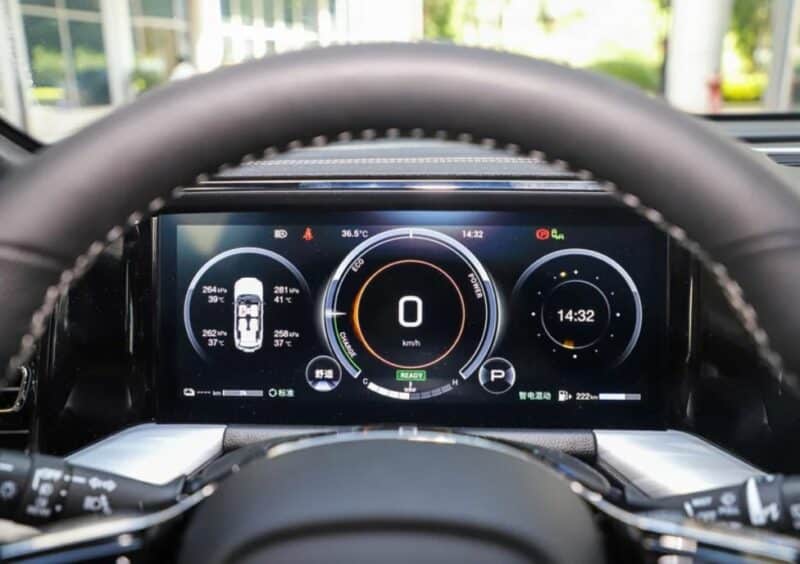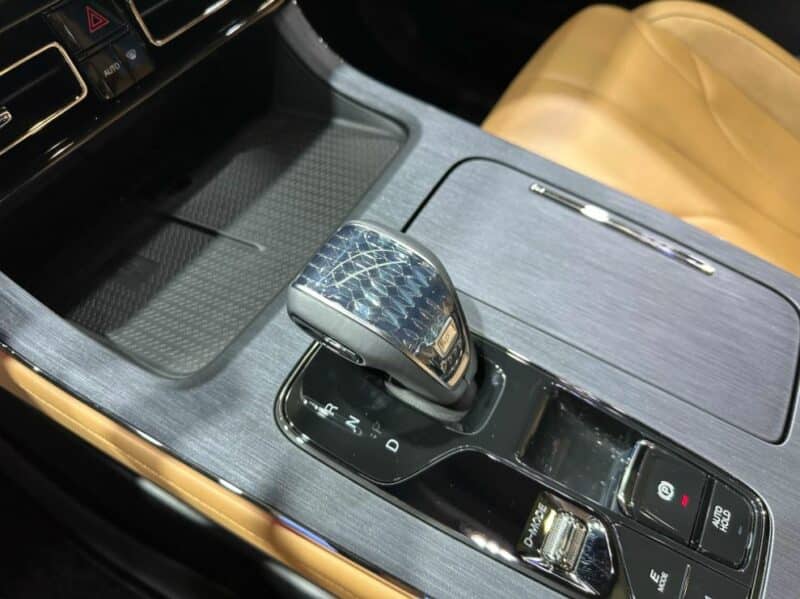 The high-end version comes standard with front multi-layer soundproof glass, a heated steering wheel, a 30-inch AR-HUD (head-up display), and a wireless charging panel for mobile phones.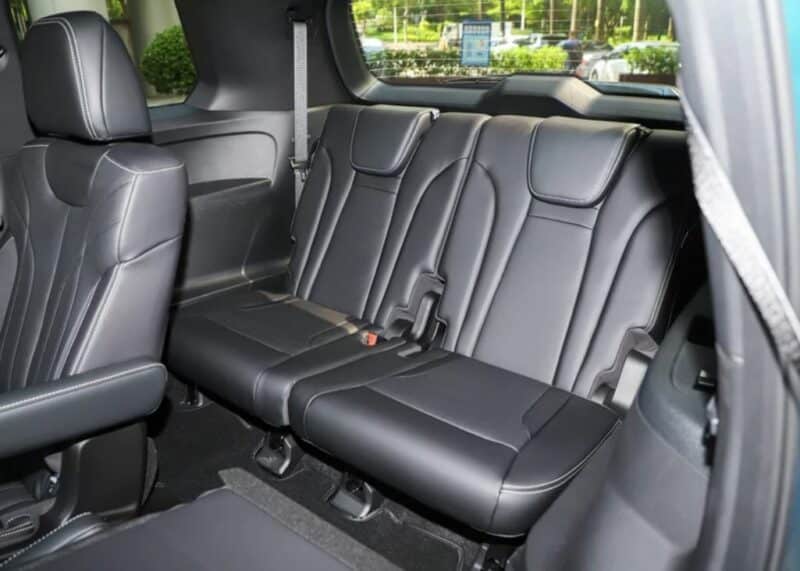 The high-end version also features heated seats, electronically adjustable third-row seats, and a massaging function for the front seats. The maximum trunk volume is 1859 liters.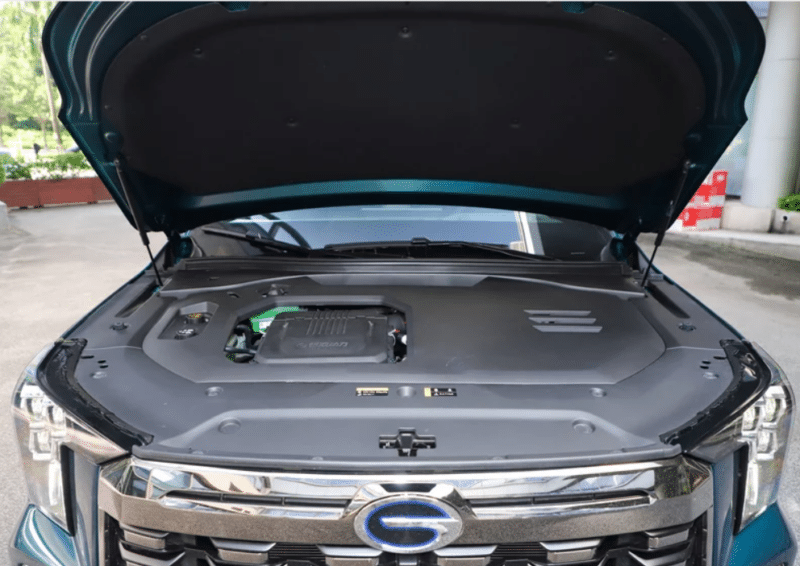 The powertrain consists of a plug-in hybrid system with a 2.0T engine and an electric motor, mated to a 2-speed DHT. The 2.0T engine outputs 140 kW and 330 Nm while the electric motor outputs 134 kW and 300 Nm. The official 0 – 100 km/h acceleration time is 8 seconds and the fuel consumption rate is 6.18L/100km.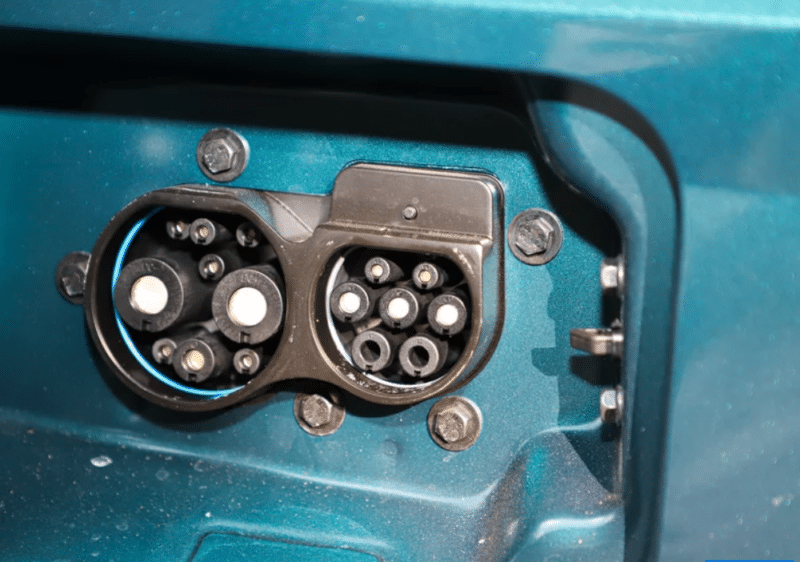 All Trumpchi ES9 models are powered by ternary lithium battery packs, with a capacity of 25.57 kWh, providing a pure electric cruising range of 143 km (CLTC). Under a full tank and full charge, the official comprehensive cruising range is 1,215 km (CLTC). In addition, both DC fast charging and AC slow charging are supported. Under fast charging mode, it only takes 21.6 minutes to charge the battery from 30% to 80%.
Source: Trumpchi