Li Auto, the Chinese electric vehicle (EV) manufacturer, has reported impressive delivery figures for September, showcasing a substantial year-on-year increase of 212.7% and up 3.3% month-on-month. The company delivered 36,060 new cars in September, marking a historic high for monthly deliveries since its inception.
Furthermore, Li Auto's performance in the third quarter of 2023 is equally noteworthy, with a cumulative delivery volume of 105,108 vehicles. This reflects a year-on-year growth rate of 296.3% during this quarter. In terms of annual performance, Li Auto has achieved a cumulative delivery volume of 244,225 vehicles in 2023, representing a year-on-year increase of 190.0%.
Li Xiang, the CEO of Li Auto, shared insights into the company's recent achievements. Li Auto's product lineup currently consists of three EREV (Extended-Range Electric Vehicle) models: L7, L8, and L9. These three models have recorded monthly deliveries exceeding 10,000 units for two consecutive months. This underscores the strong market demand and consumer interest in Li Auto's EREV offerings.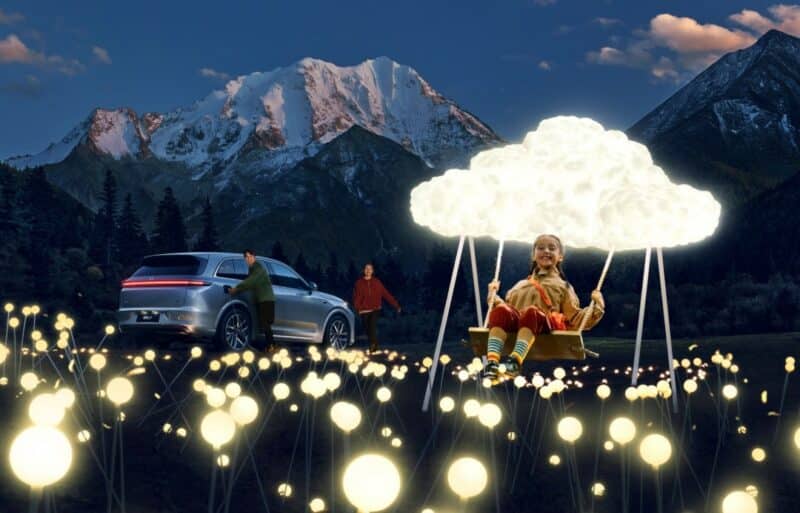 Additionally, Li Auto has been actively expanding its charging infrastructure. As of September 30, 2023, the company has successfully established over 100 supercharging stations along major highways throughout China. This strategic move aims to alleviate range anxiety among EV users by providing convenient and accessible charging options.
In terms of market presence and service accessibility, Li Auto has made significant strides. The company now boasts a network of 361 retail centers spanning 131 cities across China. Furthermore, Li Auto has established 318 after-sales repair centers and authorized body spraying centers strategically located in 213 cities.
Li Auto's substantial year-on-year delivery growth reflects the broader trend of increasing adoption of electric vehicles in China. As the nation continues prioritizing sustainability and environmental conservation, EV manufacturers like Li Auto are well-positioned to capitalize on this shift in consumer preferences.
Currently, Li Auto ranks fourth in sales among brands, with an average price of more than 300,000 yuan (41,000 USD) in the Chinese auto market. The top three are BMW, Mercedes-Benz and Audi.
Source: iTHome