The new version of Huawei and Seres developed Aito M7 now offers a 3,000 yuan (410 USD) discount and other perks worth 30,000 yuan (4,100 USD) to the customers placing orders.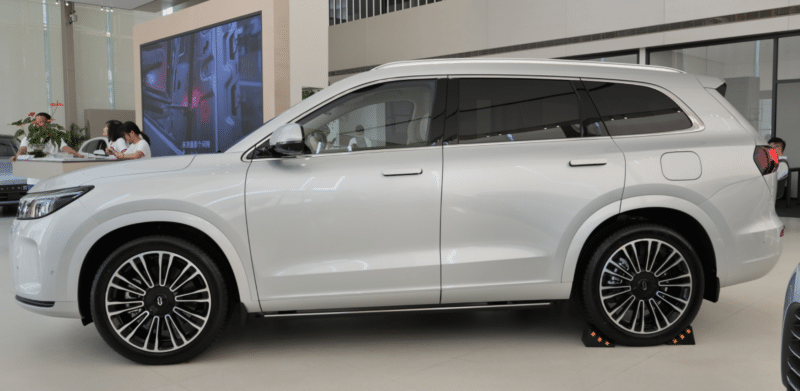 Besides the discount, the SUV offers 12,000 yuan (1.650 USD) cash fund to buy interior and exterior optional equipment. The buyers can also choose between a tech package, 21-inch wheel hubs, additional equipment, and a fee-free NCA pilot. All three items are worth 15,000 yuan (2,000 USD) each.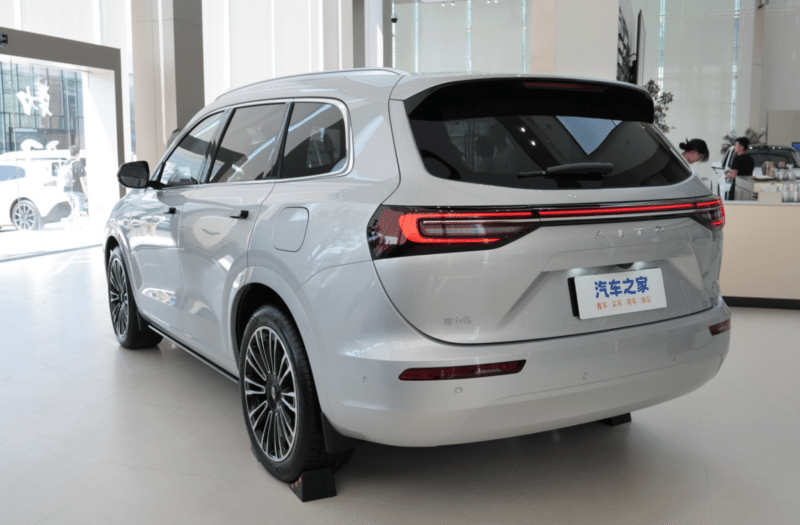 Before the new offer, the campaign that started with the pre-sales campaign offered 33,000 yuan (4,500 USD) worth of perks at the beginning of September. The Huawei-Seres model offered free Huawei ADAS, free 1-year insurance, 1-year charging card, etc.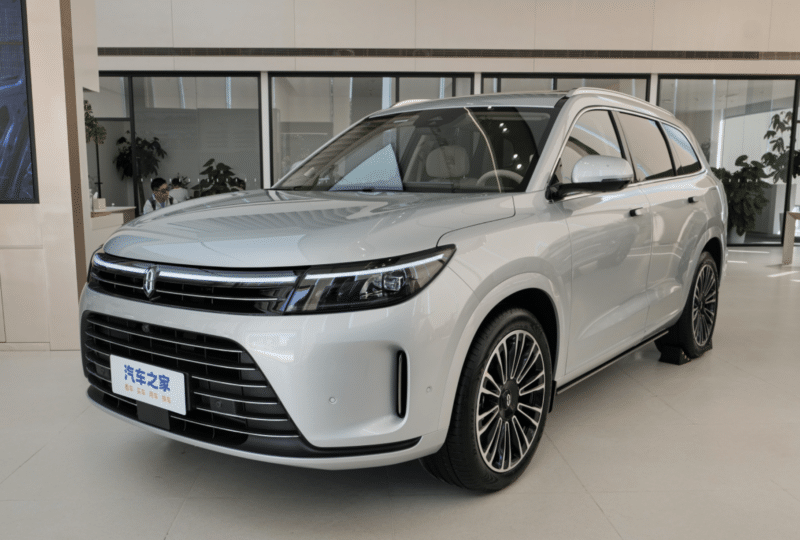 The new Aito M7 started pre-sales last month and is available in five versions – three five-seater and two six-seater models. It is offered for 249,800 – 329,800 yuan (34,200 – 45,200 USD), 40,000 yuan (5,500 USD) compared with the starting price of the previous version.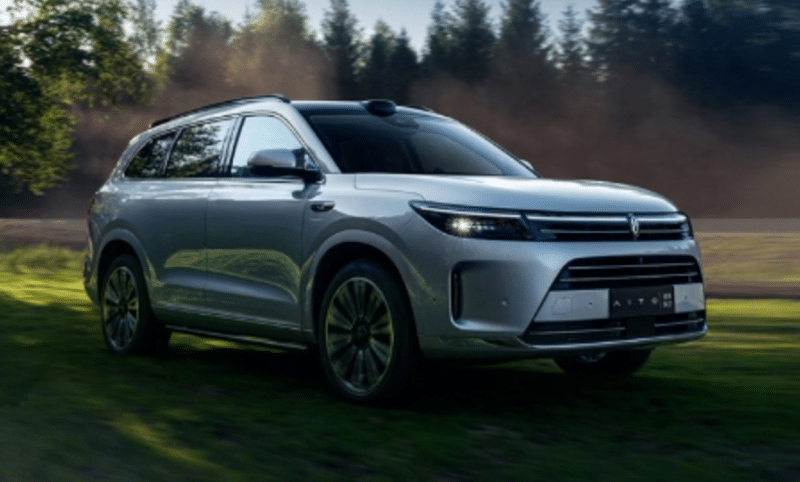 The five-seater model has a 686 L standard trunk volume, and with rear seats folded, it can be increased to 1619 L, enough to accommodate thirty 20-inch suitcases. The full-size SUV extender has more than 27 sensors, enabling Huawei's ADS 2.0, featuring functions such as parking assist, lane change, collision avoidance, automatic emergency braking. The system's advanced automatic emergency braking feature, GAEB, developed based on Huawei's GOD (General Obstacle Detection) network, allows for object detection of fallen trees and rocks.
The power continues to come from a 1.5T range-extender hybrid system and Huawei's electric motor. The two-wheel-drive version with a single electric motor on the rear axle outputs 200 kW and 360 Nm. The four-wheel-drive version with two electric motors has a combined output of 330 kW and 660 Nm. Its 40 kWh ternary lithium battery pack manufactured at CATL enables two pure electric mode range options – 210 km and 240 km (CLTC). The combined range is 1,300 km.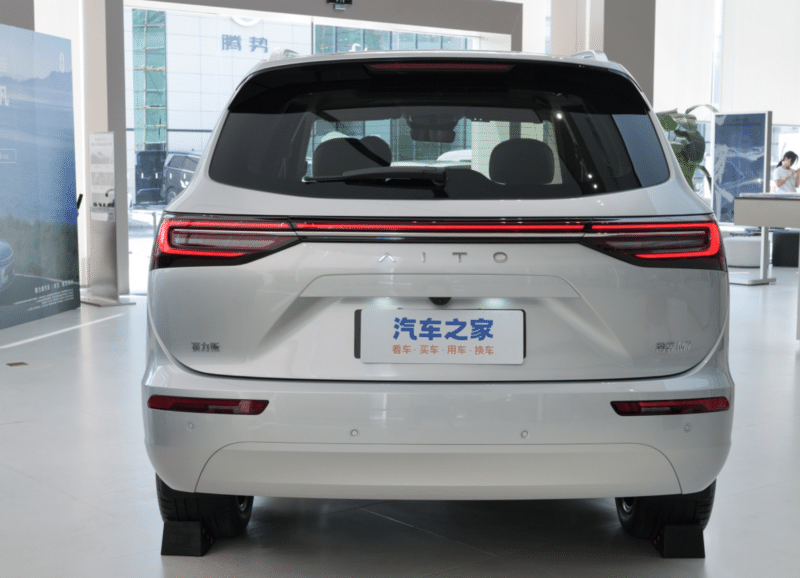 This month, Aito announced that the full-size SUV received over 40,000 orders since its official launch on September 12. Aito recorded an average of 1,500 daily orders from September 12-30. The orders continued to grow in the first five days of October as the model received another 10,000 orders.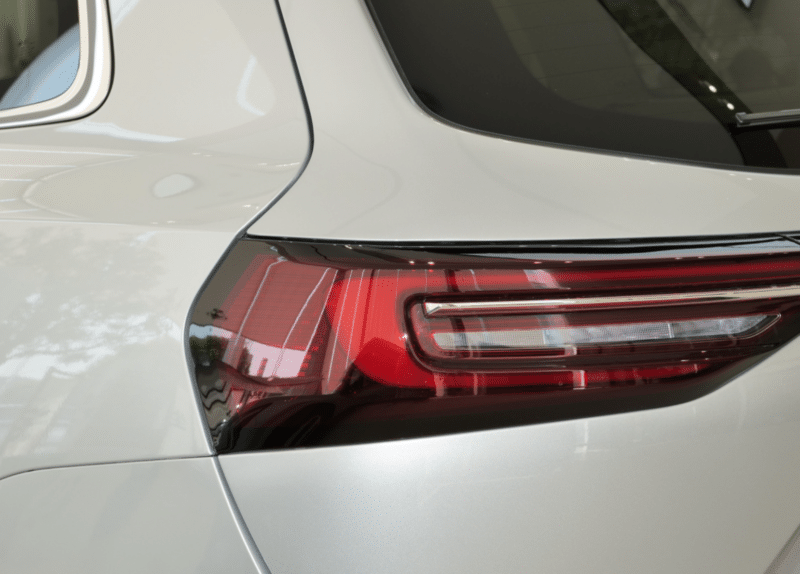 Huawei and Seres are developing a new SUV model, the Aito M9. Recently, the spy photos of the upcoming model were released. The model applied for sales approval last month. The earlier news claimed the new car will be available as an electric car (EV) and range extender (EREV). The four-wheel drive model of the pure electric model features a 160 kW front and 230 kW rear drive motor. Contemporary Amperex Technology Co. (CATL) supplies the ternary battery powering the motors.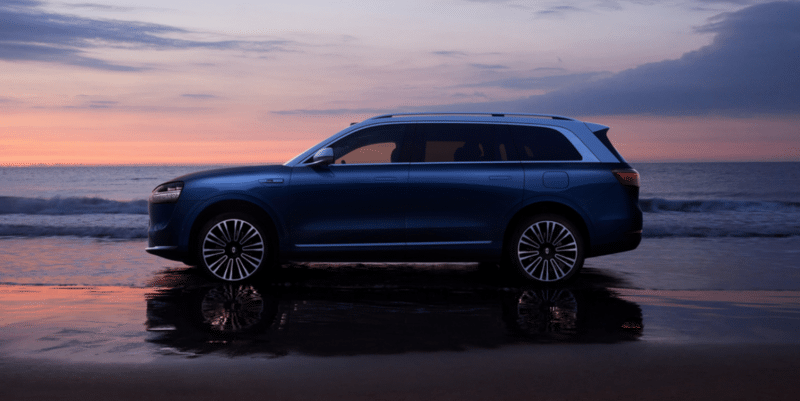 In August, Huawei-Aito developed an SUV that sold 988 units in retail. It was the second best-selling model after M5, with 2,234 units. In the past year, M7 recorded 25,934 units sold, over 20,000 units less than M5, which sold 45,898 units in the past 12 months.
Source: Xchuxing