The first green-drive MPV in Great Wall Motor's offering, Wey Gaoshan, went on sale on Wednesday. The MPV is available for 335,800-405,800 yuan (46,000-55,500 USD). Deliveries will start in January next year.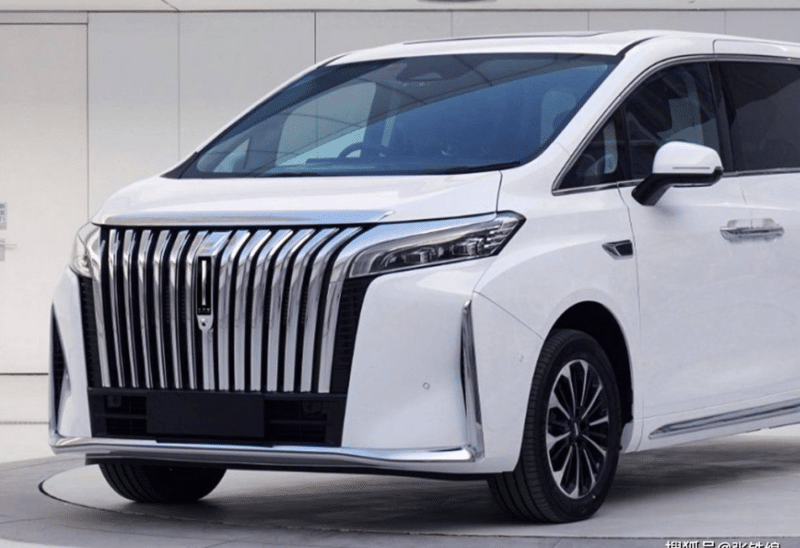 The plug-in hybrid MPV is available in three versions. Noble, Flagship, and Executive. The Executive version is considered to be offering the longest MPV in China with 5.405 m in length and is offered for 405,800 yuan. Noble and Flagship are offered for 335,800 and 375,800 yuan, respectively.
The manufacturer also offered perks for the buyers. Those who order Gaoshan will be eligible for 5,000 yuan (680 USD) trip budget, 7,000 yuan (960 USD) car insurance subsidy, 10,000 yuan (1,400 USD) replacement subsidy, six free repair/maintenance visits to GWM mechanics, free charger and installation and other. The GWM's PHEV started presale during the Chengdu Auto Show in August. Customers who left a 1,000 yuan (140 USD) deposit could get a 10,000 yuan discount.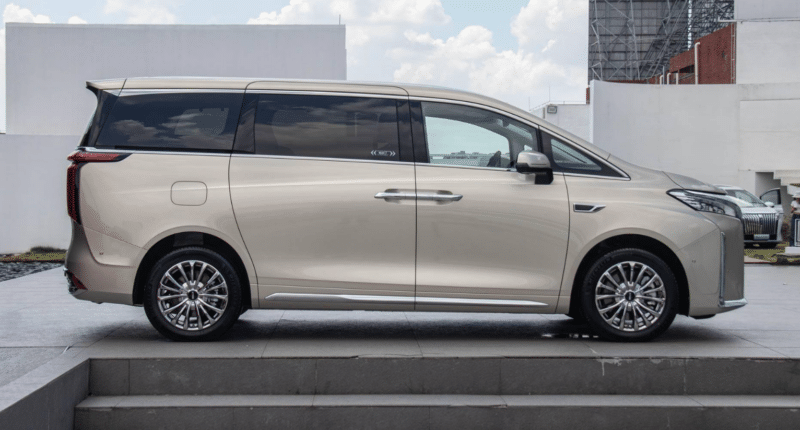 Positioned as a mid-sized MPV, Gaoshan sits on a 5045 (5,405)/1960/1900 mm chassis with a 3085 (3275 mm) wheelbase. It adopts a 2+2+3 seven-seater layout. There is a 12.5-liter refrigerator that can be opened from the top or pulled out from behind the first row. The zero-gravity massage seats have ventilation and heating functions. The maximum legroom in the second row is 1166 mm. The third row can be folded down to increase the trunk storage to 1725 L.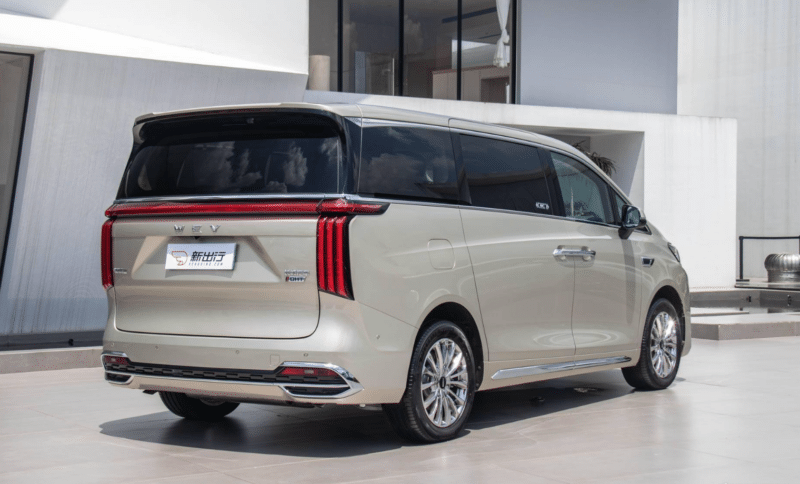 The powertrain is a plug-in hybrid system that comprises a 1.5T turbocharged engine and an electric motor. The engine has a maximum power of 115 kW. When combined with the 135 kW rear axle motor. It gets 0 – 100 km/h in 5.7 seconds. A Svolt-made ternary lithium battery pack with 37.96 kWh capacity enables a 175 km CLTC range in electric mode. Fast charging increases the charge from 30% to 80% in 26 minutes.
Source: Xchuxing