Chinese electric car manufacturer Xpeng released the first photo of its upcoming MPV, X9. The car applied for a sales license in September when the first photos were released, and the following month, it made a debut during carmaker's Tech Day.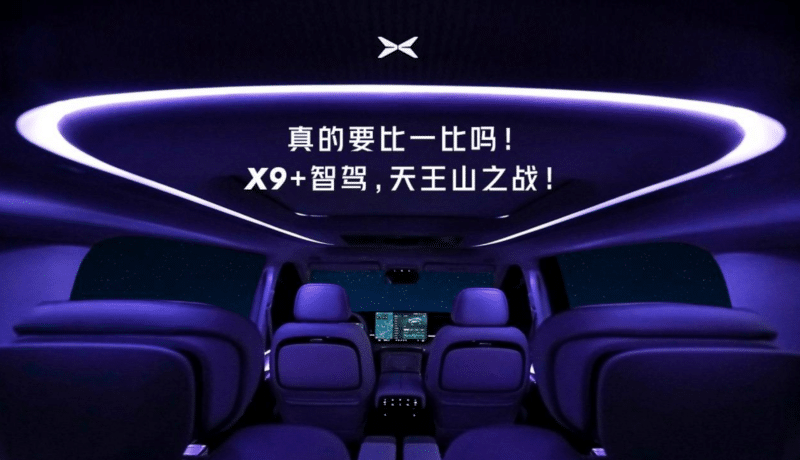 Based on the image, the MPV will come with Starship ambient lighting. The back row features a dual tabletop with a separate air conditioning control panel in the center, a refrigerator, and a rear ceiling screen.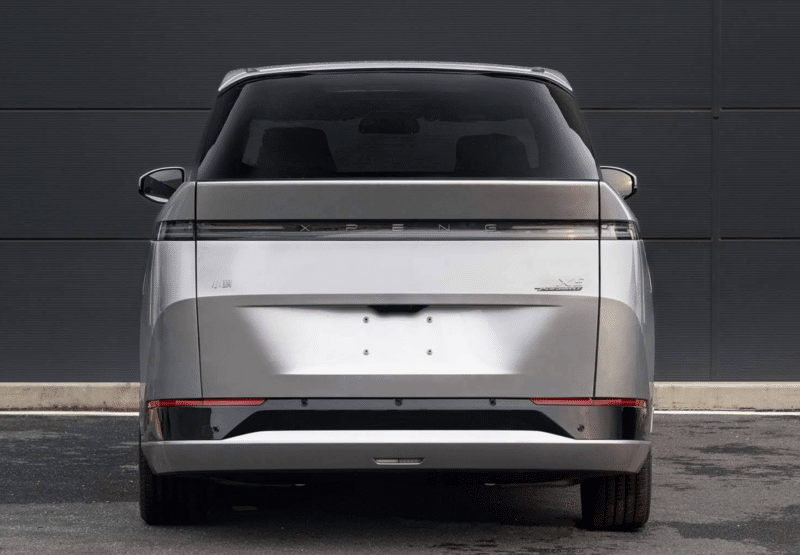 The data revealed in September showed the MPV is built on a 5293/1988/1785 mm chassis with a 3160 mm wheelbase is 3160mm. The car will feature six to seven seats arranged in three rows. The EV sits on the SEPA2.0 platform and features rear-axle steering.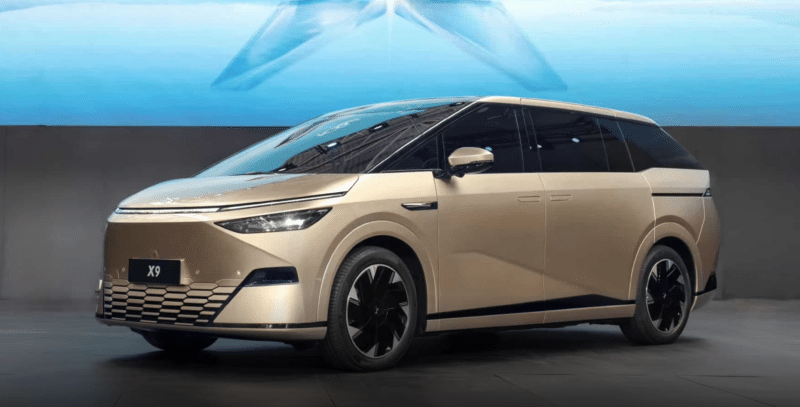 The electric Chinese MPV will be available with single and dual motors. The front motor model will have 235 kW of power and carry an 84.5/101.5 kWh lithium iron phosphate battery pack (LFP) from Eve Energy. Earlier spy shots of the vehicle showed the X9 will have LiDAR sensors integrated into the front bumper. The all-wheel version will feature 370 kW motors – 235 kW in front and 135 kW in the back. The motors are powered by a 101.5 kWh ternary lithium battery from CALB. The car should offer 610 km, 640 km, and 702 km CLTC range, respectively.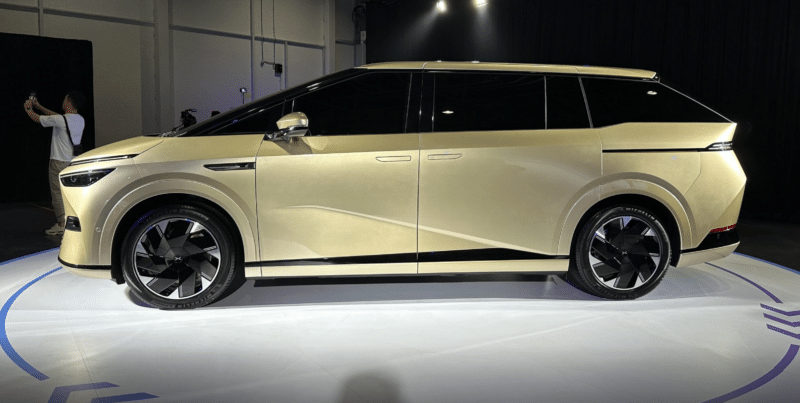 The EV sits on the SEPA2.0 platform, features rear-axle steering, and a futuristic design that is starship-inspired, according to the company. The rear-wheel (or rear-axle) steering mechanism means that if you turn the front wheels, the rear wheels can also turn. So when you turn the steering right, the rear wheels will also turn right a bit to help with the vehicle's agility. Xpeng X9 MPV is based on an 800V high-voltage SiC architecture, and it will be the first car to feature Xpeng's XOS Tianji cabin software.
Source: Xchuxing