Yesterday, when I first saw the price tag of Volvo's first electric MPV EM90, my initial thought was, what the hell are they thinking? 818,000 yuan (112,000 USD) is complete madness, considering EM90 is essentially just a rebadged Zeekr 009 with a polished interior and front and rear changes. Zeekr 009 starts at 500k yuan (68,500 USD) in China. How does Volvo plan to justify this price?
But first things first. The EM90 was globally unveiled on November 12. Volvo is owned by Geely Group, a Chinese automotive behemoth, so it is no surprise it started the presales in its home market in China, with deliveries following shortly. The price for global markets hasn't been announced yet.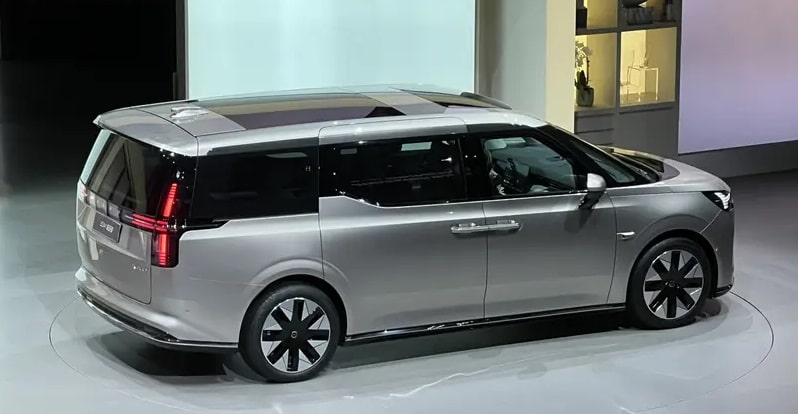 Volvo EM90 is an RWD with only a single 200 kW motor and 0-100 km/h acceleration in 8.3 seconds, which is nothing to be impressed by. Top speed is limited to 180 km/h because it is Volvo. The company said a more powerful 4WD variant will be available later. The battery pack is much more interesting – EM90 comes with a 116 kWh ternary NMC battery made by CATL, suitable for the 738 km range under CLTC conditions.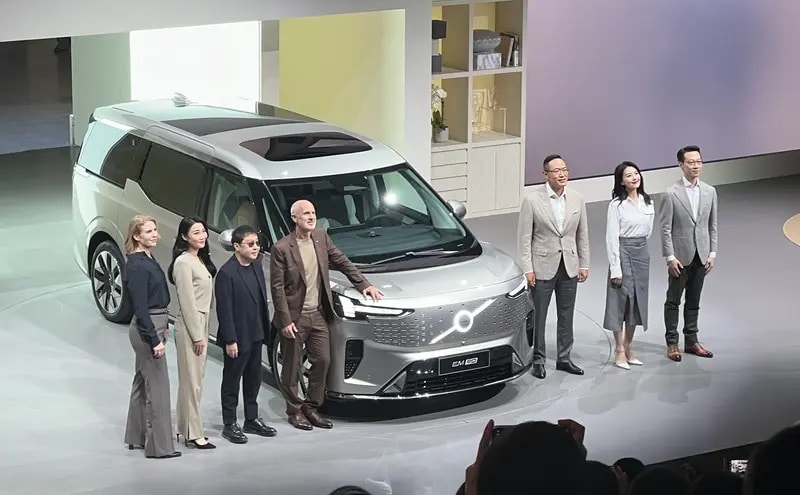 EM90 is a large MPV, over 5.2 meters long. The dimensions are 5206/2024/1859 mm with 3205 mm wheelbase and 2763 kg curb weight. It has 6 six seats with a 2+2+2 layout. It sits on Geely's SEA platform, which is shared with various EVs under Geely's umbrella, such as Polestar 4, Lotus Eletre (though slightly upgraded and called EPA), Jiyue 01, Smart #1, and, of course, Zeekr 009.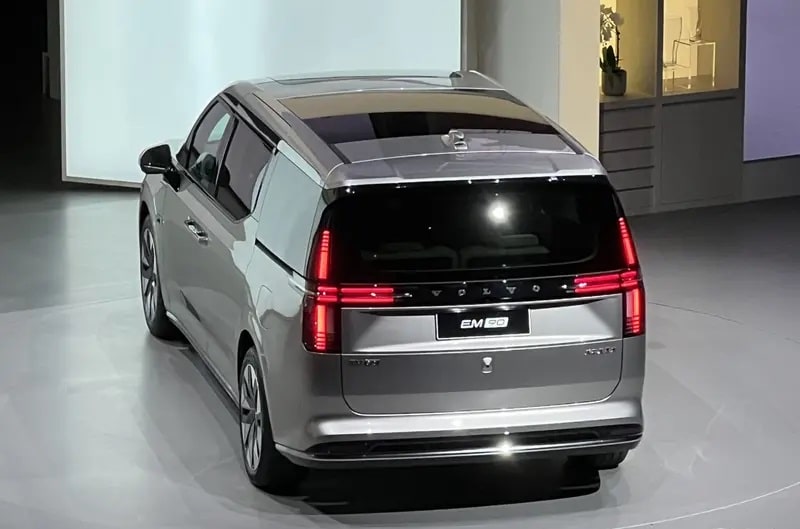 If you live outside China, you have to understand that MPVs have a different vibe in the Middle Kingdom. In Europe and the USA, they are often perceived as boring minivans or convenient movers used in retirement home services. In China, MPVs are a different story – those are fancy, modern, and desirable cars often featured in action movies owned by powerful business tycoons or mafia bosses as a luxurious status symbol. MPVs are sexy in China.
So you might be asking a question: will Volvo's brand power be enough to make people pay 300k yuan (41,000 USD) more to choose the EM90 instead of the almost identical Zeekr 009? Well, I think it is the wrong question. Volvo doesn't care how many EM90 it will sell in China.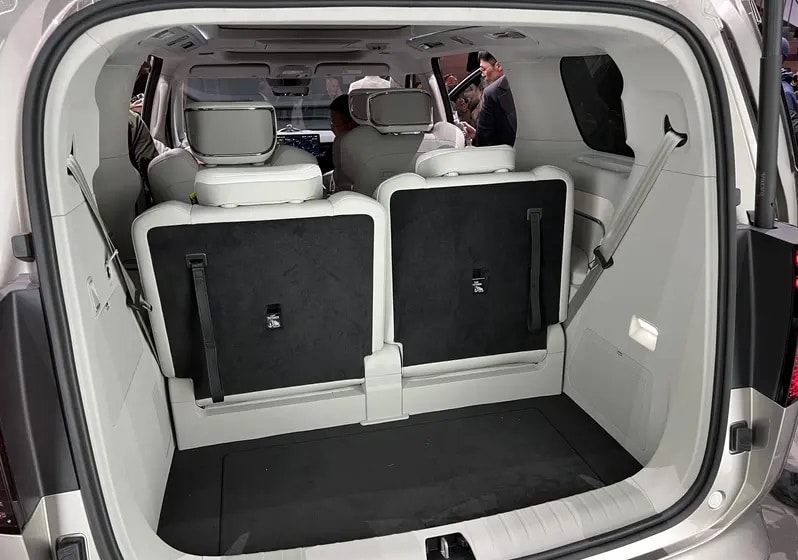 The cost of putting this car into production was meager for Volvo. All the Volvo engineers had to do was to visit their friends in Zhejiang, Zeekr's headquarters, take the 009 blueprints, fix some annoying things in the interior, do a little facelift of the front and rear, and voilà- a new car was ready for production. Finally, Geely helped with the production.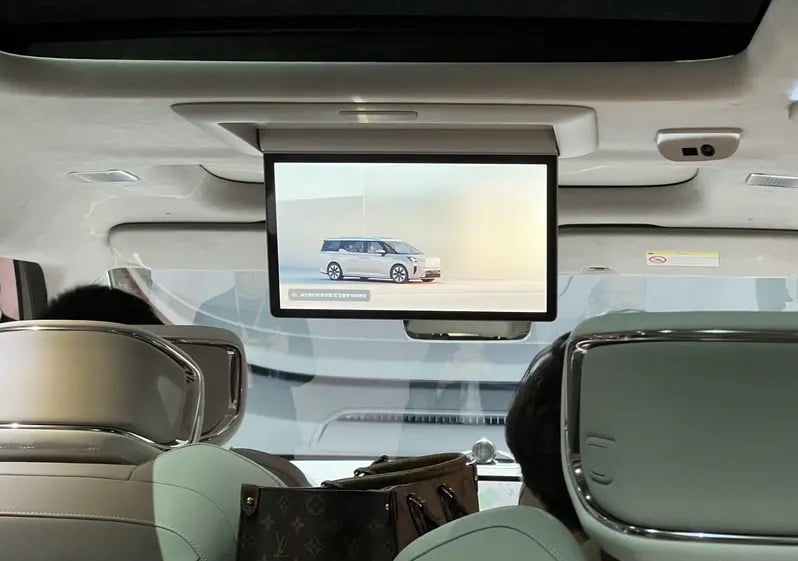 So, with very little investment into car development, R&D, new production lines, etc., they don't need to sell many of them, while every single sold EM90 will increase the brand's revenue significantly because of its massive margin. And for sure, there will be many customers for whom the brand power is still a reason to pay 40% extra. So why not make those people happy and enjoy margins, which all other automakers must be super jealous of, considering the ongoing price war in China.
Meanwhile, Zeekr 009 will be on the front line of the price war, fighting the bloody battles for customers who don't want to pay a single yuan extra, competing with Denza D9, Hycan V09, Maxus Mifa 9, Xpeng X9 (yes, so many all-electric MPVs China offers and I chose only those named with 9).
Moreover, EM90 will have no competition in Europe and the US, so that Volvo can continue its bolt pricing strategy there. That also answers the question of why Zeekr brought or plans to bring its whole lineup (001 SUV-coupe, X SUV, 001 FR performance car) to Europe but not 009. It would cannibalize sales of the incoming EM09.
All I want to add – hats off, Volvo. Satisfying both conservative customers who wish to pay for the legacy brand heritage (whatever it is) and price-sensitive Chinese early adopters at the same time, while keeping massive margins, is just a masterpiece. And looking at Toyota Alphard sales in China, I'm pretty confident there are still many people ready to open their wallets for overpriced premium MPVs from legacy automakers.
The author is editor-in-chief of CarNewsChina.