Xpeng unveiled its all-electric X9 7-seater MPV at its 1024 Tech Day. The EV sits on the SEPA2.0 platform, features rear-axle steering, and a futuristic design that is starship-inspired, according to the company.
The rear-wheel (or rear-axle) steering mechanism means that if you turn the front wheels, the rear wheels can also turn. So when you turn the steering right, the rear wheels will also turn right a bit to help with the vehicle's agility. That works in medium or high speed and is called same-direction steering. However, if you turn the steering right at low speed, the rear wheel will shift slightly to the left to help maneuver. That is called opposite-direction steering.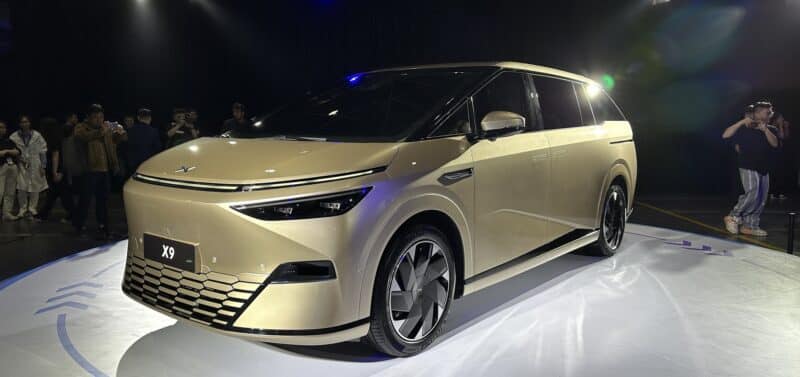 Xpeng X9 MPV (multi-purpose vehicle or minivan) is based on an 800V high-voltage SiC architecture, and it will be the first car to come equipped with Xpeng's XOS Tianji cabin software. The EV will launch at the Guangzhou Auto Show on November 1.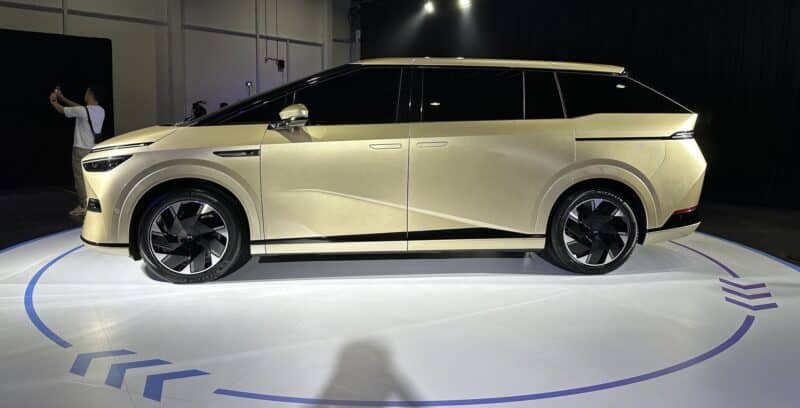 As Xpeng already applied for an X9 sales license in China, many details about the car were already revealed by the Chinese regulator under MIIT. Xpeng is not happy about it, but we don't mind.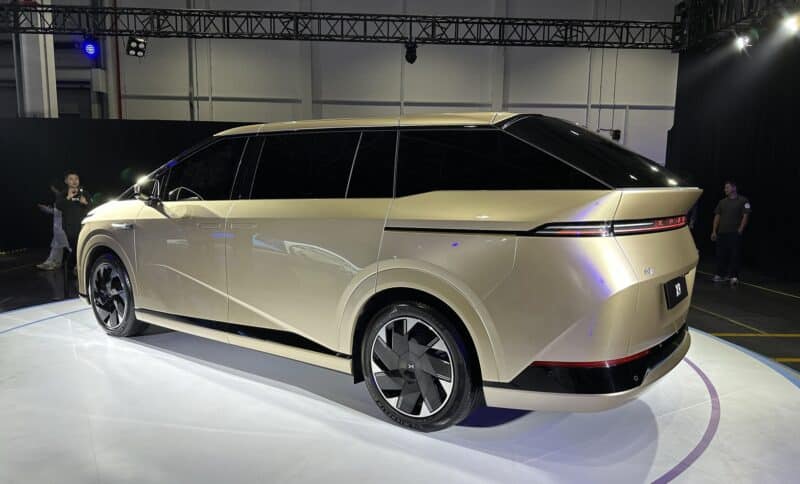 X9 is an enormous MPV with a length of almost 5.3 meters. The dimensions are 5293/1988/1785 mm, respectively, and the wheelbase is 3160mm. It will have three rows and 6-7 seats. It will come with two engine options and three trims:
FWD Base model

235 kW front motor
LFP battery from Eve Energy
84.5/101.5 kWh battery capacity

AWD Performance

370 kW motor (235 kW front + 135 kW rear)
NMC ternary lithium battery from CALB
101.5 kWh battery capacity
Based on engine/battery combinations, X9 will have 610 km, 640 km, and 702 km CLTC range.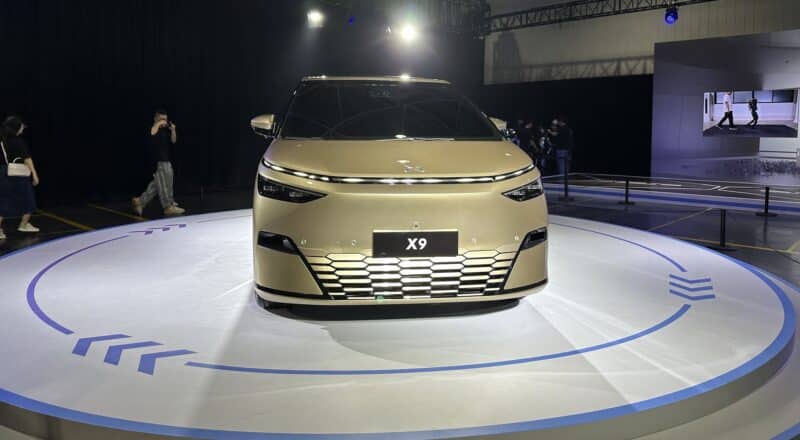 NGP for Europe in 2024
During the Tech Day event, He Xiaopeng, Xpeng's CEO and founder, expressed confidence in market demand, saying, "Domestic customer demand for EVs remains robust, and we continue to gain traction in European markets as the global transition from traditional vehicles to EVs accelerates."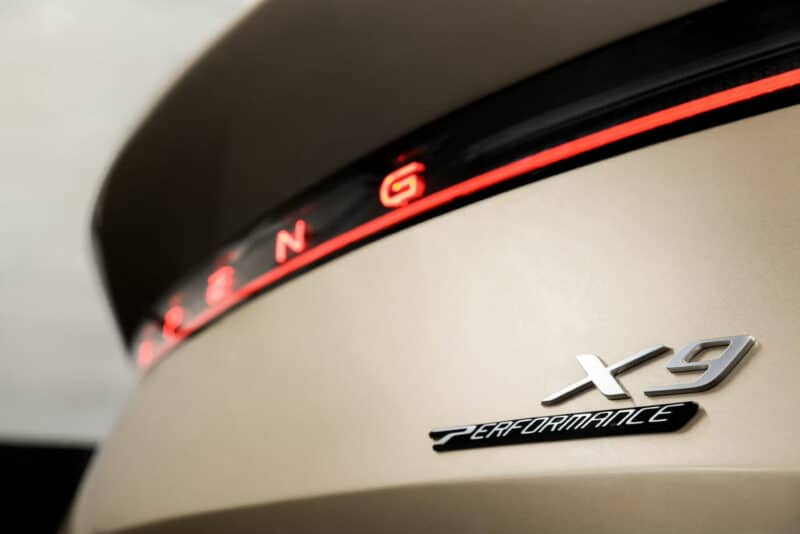 Xpeng also announced that its Tesla FSD-like feature Urban NGP will come to Europe by the end of 2024. Urban NGP (Navigation Guided Pilot) is a semi-autonomous system for city driving under the XNGP ADAS umbrella, which includes lots of self-driving and assisted driving tech.
Regarding XNGP, Xpeng announced its goal to become less dependent on HD maps and radars. XNGP is currently available in 5 cities in China and will expand to 20 cities not covered by HD maps by the end of November and 50 cities by the year-end.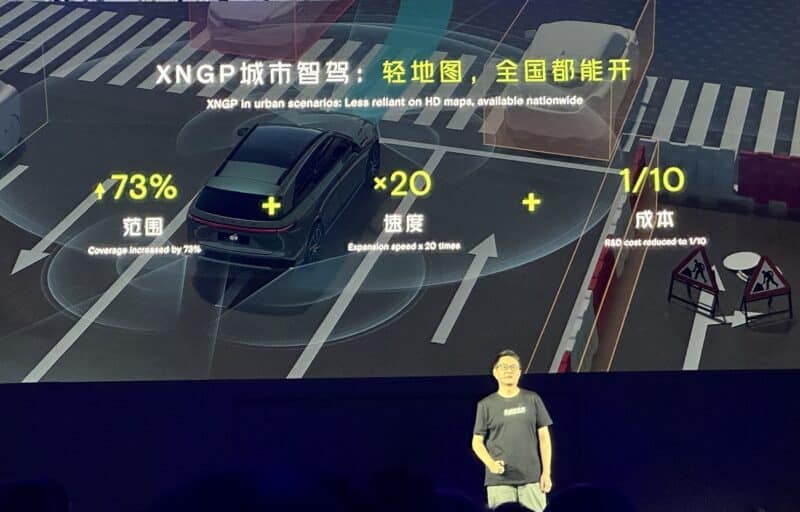 Xpeng also introduces AI Valet Driver, another ADAS feature that lets you select starting and ending points in the city. You only drive the route once manually, and the car remembers it. Next time, when going the same way, the driver can activate the AI Valet Driver for advanced assistance on that specific route.

The company also presented an architecture for full-scenario ADAS – XBrain, which is supported by XNet2.0, the next-gen perception architecture with spatial understanding, and XPlanner, the neural network-based planning and control system, to enable more human-like learning and thinking.
Xpeng X9 will compete in China with Zeekr 009, Denza D9, Hycan V09, and the upcoming Li Mega, which just recently impressed with an incredible 552 kW peak charging capacity, making 6% – 80% in 11 minutes and two seconds.