At the 2023 Guangzhou Auto Show, iCar announced the pre-sale price range of its 03 pure electric hardcore SUV: 140,000 – 190,000 yuan (19,400 – 26,350 USD). Both two-wheel drive and four-wheel drive are available. Pre-sale will officially start on December 18 and delivery will happen immediately.
iCar is a new energy vehicle brand under Chery launched earlier this year, aimed at young people aged 25-35 who are pursuing new careers. The 03 is the brand's first model.
Built based on Chery's S5X electric aluminum platform, the iCar 03 has a boxy design and supports intelligent four-wheel drive. The vehicle measures 4406/1910/1715 mm with a 2715 mm wheelbase, and has four curb weights of 1679 kg, 1775 kg, 1800 kg, and 1892 kg. The vehicle also runs on either 18-inch or 19-inch wheels. As a hardcore SUV, the iCar 03 has an approach angle of 26 degrees and a departure angle of 29 degrees.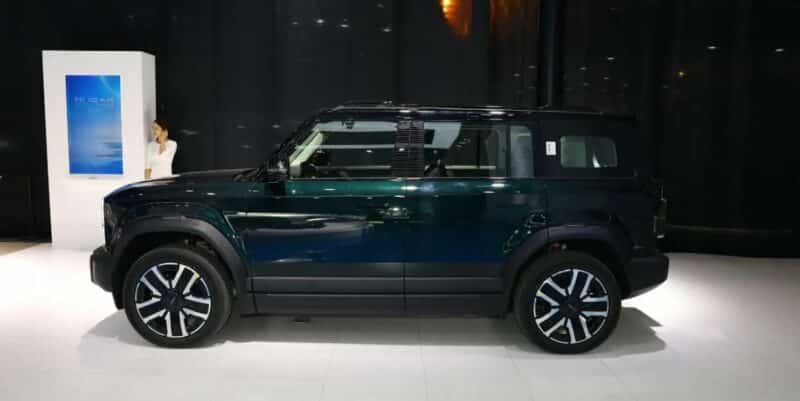 It is worth mentioning that the iCAR 03 is equipped with solar panels in the front and on the roof, which serve as an onboard solar power generation component to provide additional electrical energy, according to Chery. Furthermore, Chery claims that taking the Shanghai area as an example, vehicle-mounted solar panels may provide vehicles with a range of more than 2,000 km throughout the year.
Coming to the rear, the iCar 03 has an external spare tire storage compartment, and the tailgate can be opened side-way.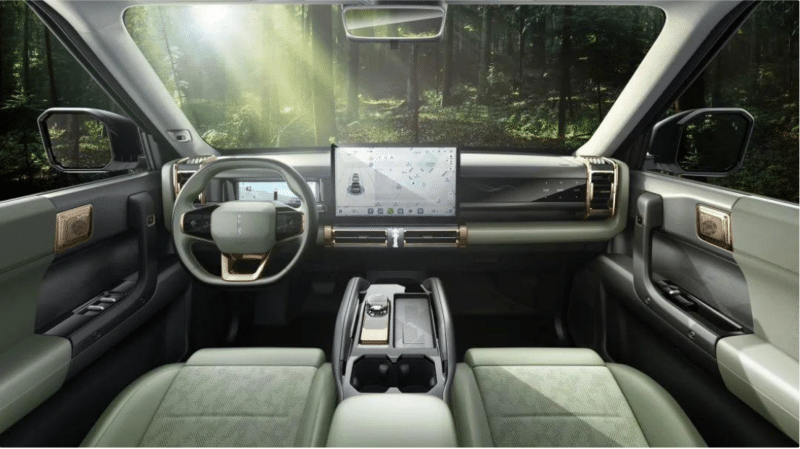 The interior adopts a green and black color-matching scheme. It is equipped with a 15.4-inch central control screen that comes with a built-in i-VA intelligent interaction system in which Chery claims that a virtual human assistant can bring a more "humanized in-depth communication and entertainment interaction".
Other configurations include wireless charging for mobile phones, a 12-speaker audio system from Infinity, and safety features such as anti-lock braking system, electronic brakeforce distribution, and electronic stability program.
The two-wheel drive version is equipped with a 135 kW electric motor while the four-wheel drive version is equipped with dual motors with a maximum power of 70 kW and 135 kW, respectively. Its official 0 – 100 km/h is 6.5 seconds. The lithium iron phosphate battery pack is supplied by CATL, available in capacities of 65 kWh and 69 kWh, providing an official CLTC cruising range of 500 km. Furthermore, 8 + X all-road driving modes are supported such as in snow, mud, sand, and gravel.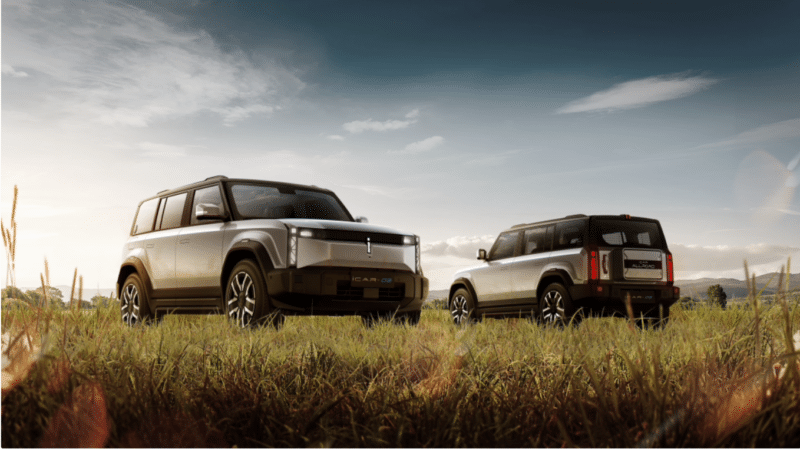 Source: Chery, PCAuto