Greatwall Motors has a new child and it is called 'M2'. Is it a boy or a girl? Well, they call it a 'crossover' so it is a bit of both. It is made for 'urban' people, those are a cool lot who buy their sofa's at Ikea. Ikea is hip in China. The M2 is based on Greatwall's Coolbear, that car's design is 'based' on a Unintended Accelerating vehicle from Japan.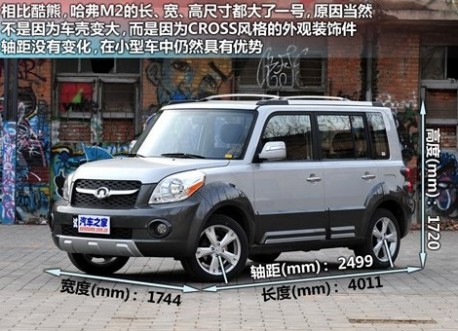 The M2 got a lot of extra plastic compared to the Coolbear, it stands a bit higher of it's feet, has bigger mirrors and a roofrack to carry that sofa. The over all design reminds me of another Unintended Accelerating vehicle from Japan, the PT Cruiser.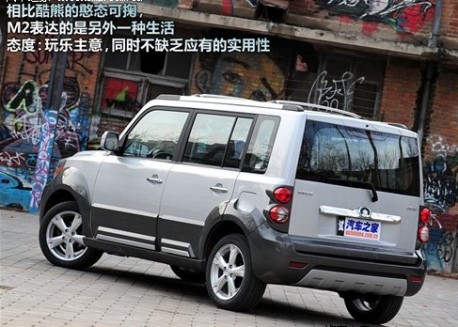 The M2 comes with a super urban 1.5 litre four-cilinder, [email protected] and [email protected]. The urbanistes better buy their sofa not too heavy. Top speed is 160 and weight is 1185 kilo.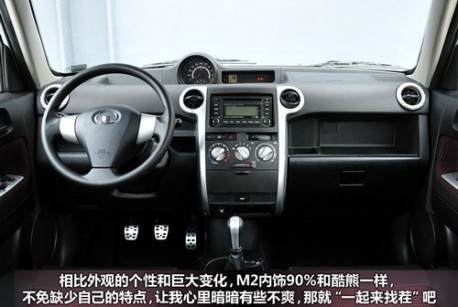 Interior is jeep-like with a nice rev counter-speedo in one. No fourwheel drive mind, only the frontwheels can get you out of Ikea's underground parking lot. Again, better buy that sofa light. The M2 will hit the urban community next month for around 15.000 USD.