HaiMa comes from Hainan (Automotive) – Mazda, a Chinese Japanese joint venture that made Mazda's for the Chinese market. Mazda left, Hainan kept the name and went for it alone. Most their cars are based on old Mazda's from the joint-venture days but slowly slowly Haima is getting away from there. This is one of the escapees, an M2-based sportsmodel.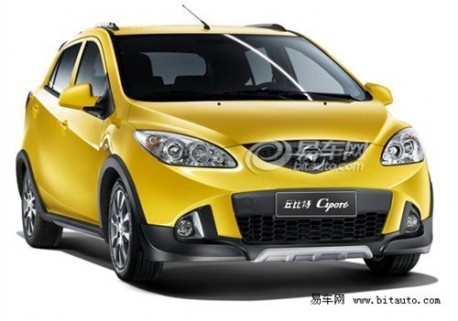 They call it the Csport which writes a bit strange. The huge intake under the bonnet makes sure the 1.3 or 1.4 litre petrol engine gets enough air. No word on extra power so the extra plastic will likely make the car slower than standard.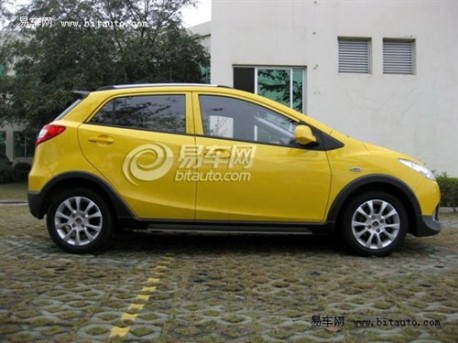 It is a bit of a curious mix between a 'sports' and a 'cross'. It has roofrails and a protection-plate under the engine. Big wheelarches but painted cross-black and low on its feet. Is this then, a brandnew thing? This explains the 'C' in the name, it is a 'Cross-Sport'.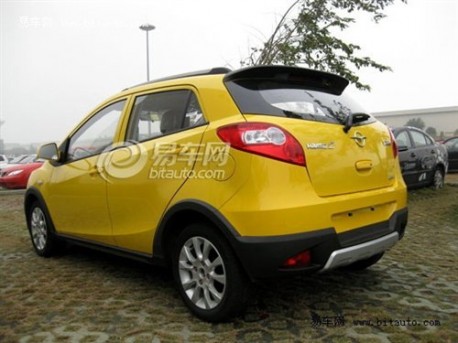 Another protection-plate and a roof spoiler at the same time.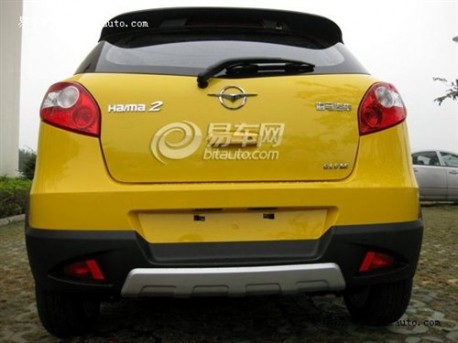 The M2 Csports will be released at the Beijing Auto Show at the end of April.