Today I went to the Beijing Automobile Trade Show in the Agricultural Exhibition Centre in Beijing. The show is an initiative of a couple of local dealers and meant to give buyers another possibility to spend their money on wheels. One popular was this brand new Rely X5, the balloons came for free at the entrance.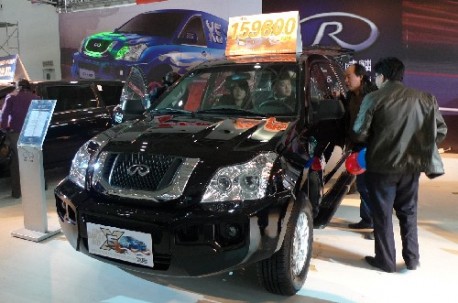 The massive front costs 159.799 rmb, the rest of the car is 1 rmb more.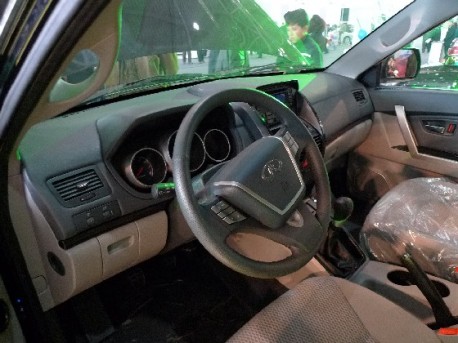 Interior well designed and materials a huge improvement. It even has a kind of sporty thing. Material for the seats a bit cheapy though and cupholders didn't fit my bottle of Maidong (a Chinese energy drink). Lot of little buttons on the wheel and centre console to play while being bored in the traffic jam.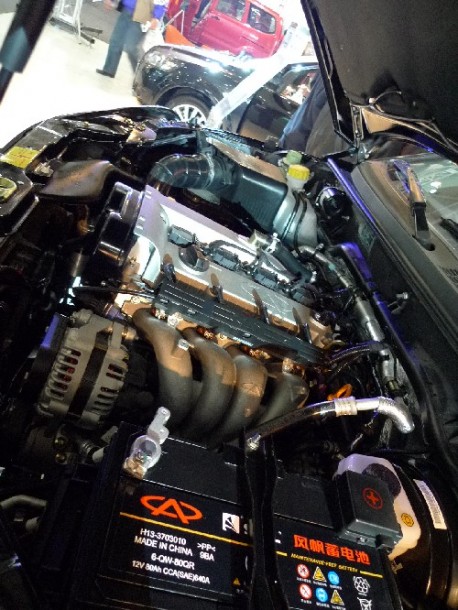 Engine bay very neat for a Chinese car and it all looked solid enough. It is a 2.0 Ateco with 125kw@5500rpm and 235nm@1900nm. The Chinese seemed to like the car a lot and a Rely-stafmember told me he sold two that day. I got there at 10 in the morning.