Roewe is working on a full electric 350. The car will debut as a prototype on the Beijing auto Show later this month. The machine has a top speed of 150km/h, a range of 200 km and a 6-8 hours charging time.
Roewe is busy electrifying the 550 and 750 as well. Environment is hot these days in China and who cares if the electricity for your car comes from the dirtiest coalmines in the world? No one does because all this environment-hoopladoopla is just some fashionthingy that will go away again.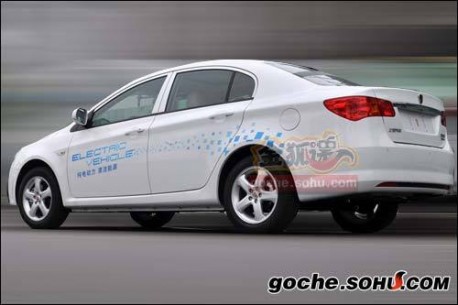 But fore that day automakers want to make some money on the environment and that's why these cars are here. The Roewe 350, guess the'll call it 350 E, will hit the market silently in 2011. By a way, it loox very nice in white.