Geely learned a lesson with the failure of 'China's first sportscar', the nicely called Beauty Leopard. It never sold well but  Geely wants to do better with this new GS-prototype for the Beijing Auto Show. It will go under the GLEagle brand which is the one for young and sporty people.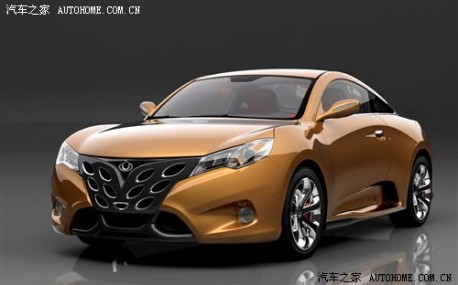 That front is typical Geely, a mess, but we like.It might change a bit for production but this being Geely that ain't sure. Can't wait.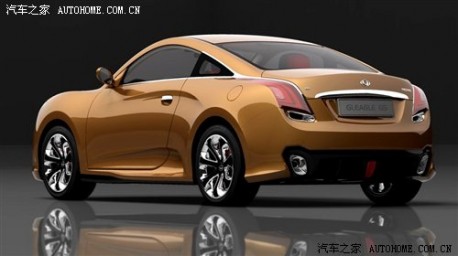 Back loox more production ready, note those vents under the rear lights. Engine indeed, is up front.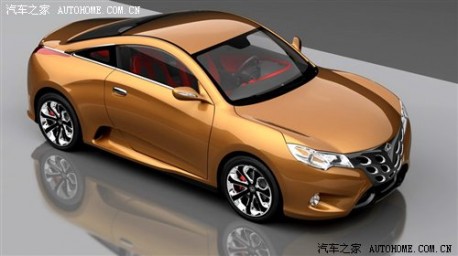 An air intake before the rear-wheels. Well well, where is that fore? Cool the brakes maybe, for if Geely decides to put Volvo's 3.o litre 304 bhp 6-cylinder under the bonnet. Funnily the new S60 on Volvo's first officially released pictures had almost exactly the same color: