The Beijing Auto Show 2010 starts this Friday so the Supercars move in. Today saw the arrival of a very red, China will like, Mercedes Benz SLS AMG carried by a red FAW truck. Nice combo it is, FAW (First Auto Works) is most famous by it's joint ventures with Audi and Volkswagen.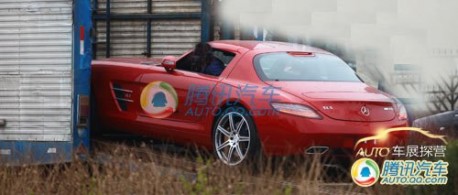 The market for supercars is booming in China and will likely continue to boom for at least ten more years as more and more people in China get seriously rich. Chinese people love Benz so a supercar makes perfect sense. My guess is Benz will sell a lot of SLS in China.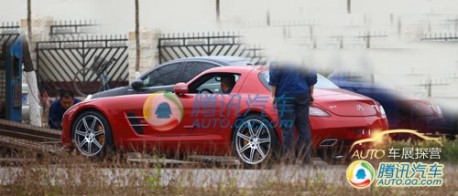 The SLS then went into a special garage at the exibition hall but the story doesn't end: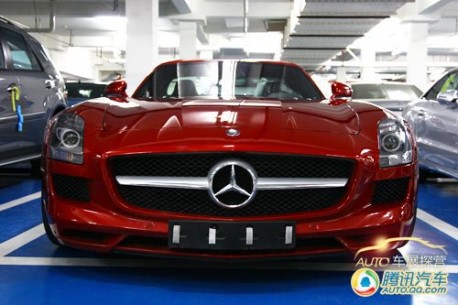 The SLS found a place with all Benzes for the show, except for the hyper secret facelifted Maybach and the E 300L, those machines are hiding elsewhere until the last moment, likely in Benz' headquarters in Beijing.