Geely's sub-brand GLEagle broufht this very fine looking sportmachine to the show and HURRAY it was not a hybrid or a plug-in electric. The GS5, 'GS' stands for 'Geely Star', has a choice of two engines, a 1.3 and a 1.5. This is unusual for a concept car and means production will start soon, Geely states the GS5 will roll off the line from 2012.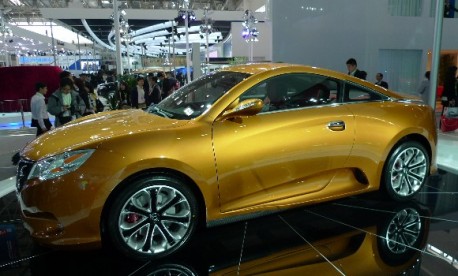 Both engines are four-cilinders. 1.3 with 78.5kw and 141nm, five speed manual of 4 speed auto. 1.5 with 95kw and 186nm, six speed manual of 7 speed DCT, which is basically a CVT.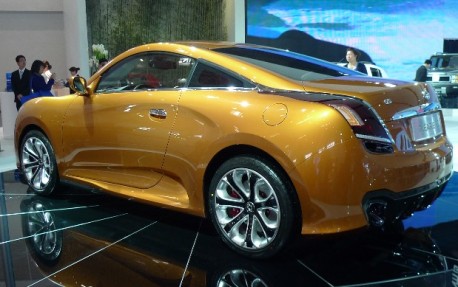 Size: 4215x1810x1350, wheelbase is 2461. Geely calls it a 2+2 and indeed there won't me much space in the back. Geely might change the front a little, heck but they don't have too, and start to build it without any more changes. the vehicle looked ready and qualitywise all seemed very fine. Price not sure yet, Geely's staff af the boot didn't know, they basically didn't know anything, so I have to guess and my guess is around 150.000 for the 1.3.