The Greatwall Haval H5 is the successor  of the Greatwall Hover. It comes in two: this one called 'European Style' with a modest front and one other called 'GKC Edition' with a typical new Chinese front with a huge grille. Except for the front both cars are completely identical and both will hit the market at the same time in a few months.
The H5 'European Style' is also meant to spearhead Greatwall's invasion of Europe, that is why the name. For that it got a Diesel which those Europeans like, especially the Italians 'cause a diesel means less tax and so more money for vino.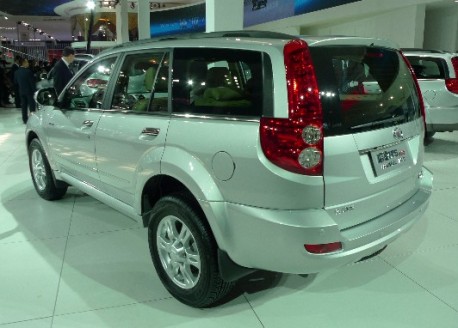 Size: 4649x1810x1735, wheelbase is 2700 and weight 1900kg. RWD or 4WD. Engine: 2.0 Diesel with 110kw and 380nm. 5 speed automatic. Top speed: 160km/h. Price in China, with a petrol engine mind, will start around 145.000 rmb.