MG is working on a hatchback based on the new Roewe 350. The hatch' platform is called AP12, the Roewe 350's is called AP11. There are two more to come, both based on AP11: an AP13 suv and an AP15 'travel car', I guess they mean a wagon or crossover with that one.The suv and travel car can be sold under either the Roewe-brand or the MG-brand, or both.
The MG5 will be powered by 1.5 and 1.8 litre engines and compete with the VW Golf, Ford Focus and Buick Excelle. SAIC, mother of both Roewe and MG, is working on a 7-speed DCT gearbox, likely with some help or inspiration from partner VW (Shanghai VW).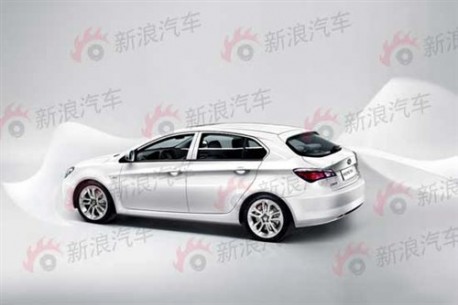 A MG5 concept will debut at the Guangzhou Auto Show in November, car to hit la market in the second half of next year. Price will likely start around 200.000 rmb. The MG5 will get the same Google Android operating system as the Roewe 350.
Footnote: last pic proves my own Photoshop skills are not too bad…