Spy Shots again from an almost ready new Chery Tiggo. Where is Chery waiting for? The small suv was expected to debut at the Beijing Auto Show but it didn't get there, it is now expected to debut at the Guangzhou Auto Show in November.
The new Tiggo replaces the Tiggo 3 and Tiggo DR. New car got a very impressive front, in line with all new suv's coming to la market in recent months. For the first time we got pics of the new interior which loox much better than the old thing: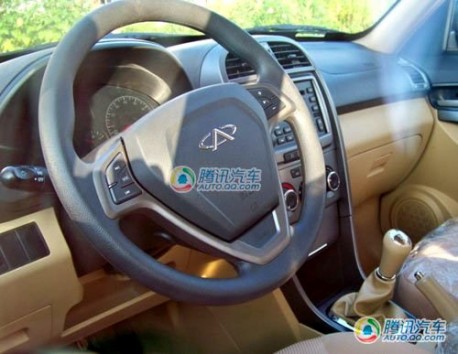 Engines: 1.6, 1.6 supercharged, 1.8, 2.0 and an 1.9 diesel for export. 5-speed manual or 5-speed auto, 4×4 or 4×2. Price will start around 90.000 yuan and up to 130.000.