Another one that cannot be charged, anywhere. FAW-VW is working on a full electric Bora, called imaginative the 'eBora'. The eBora has to electrify the market by 2013. VW clearly hopes there will be some infrastructure for charging by that time. Today there is none, but this being China a lot can happen in two years.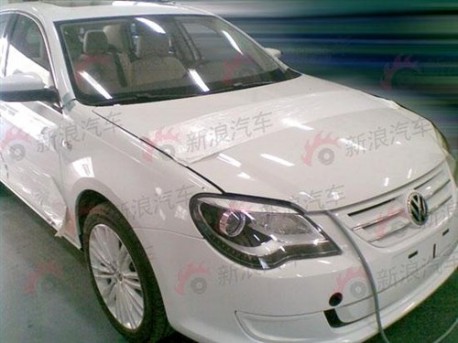 eBora got a streamlined nose. Let me tell you about charging electric cars in Beijing, where I live. Most people live in high-rise appartment buildings, and so do I. I do not have a private garage to charge my eBora. Most people park their cars anywhere on the street, they can't charge there either. Some people, let's say 30%, park their cars in underground parking lots, and so do I.
There is no infrastructure for charging in the underground parking lot either and I don't think it is easy to make it there, after all the construction is done the power-network, notoriously weak, would simply collapse when two cars were charging at the same time.
Where so, do I charge my eBora? Nowhere indeed. Beijing needs to start from basically zero with dedicated charging stations around the ringroads and maybe in new underground parking lots from new buildings. That I guess, will take some time. The situation is similar in every other Chinese city. So for all the e-cars, well, nobody will buy 'm.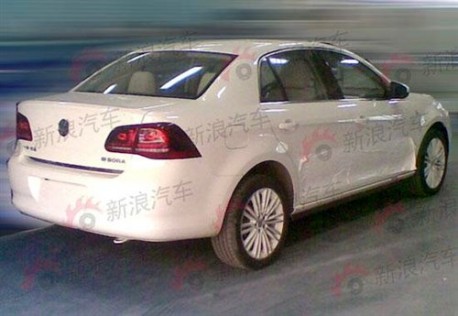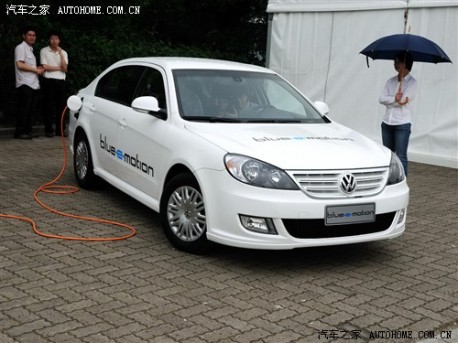 VW's other Chinese partner is working on an other unchargable vehicle; the Shanghai-VW Bora blue e-motion, a somewhat better name but just as useless as the eBora. The blue e-motion debuted in June at the Shanghai Expo.