Chery is working on a new brand, called Cowin. The Cowin 1 is based on the old QQ6, the Cowin 3 is based on the Chery A5. It loox like Cowin is being positioned between the cheap Chery-brand and the more expensive Riich-brand.
The Cowin 5 on these pictures will be the most expensive Cowin. Chery is furthermore planning a Cowin 4 and a Cowin E6. The old 'Chery Cowin', based on the Seat Toledo, lives on as the Cowin 2.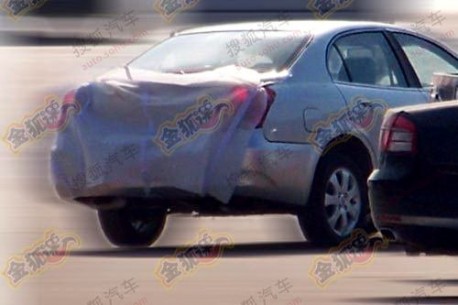 The Cowin 5 shares platform with the upcoming new Chery Oriental Sun, called Eastar in some markets. Engines: 1.6, 1.6 supercharged, 1.8 and 2.0.  Two diesels, 1.8 and 2.0, for export. Size will be (aprox): 4800×1800×1450, wheelbase: 2700. Price likely to start aroun 120.000 yuan.
Chery has been testing this relatively simple car for a long while now, it is about time to bring it to the market otherwise it will be old when listed, like what happened to the Rely V8.