Baojun is a brand from the Wuling joint venture. Partners are: GM, SAIC (Shanghai Auto) and Wuling Automotive. The first car was the Baojun 630. Production started in November 2010 but the car has not been listed yet. The second Baojun will be this yet nameless minicar based on the Chevrolet Spark.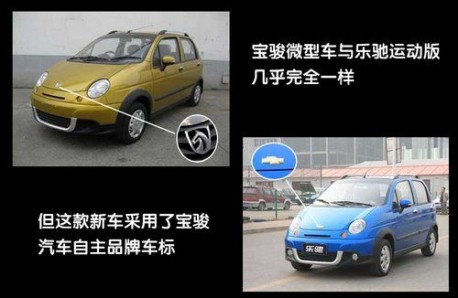 The Spark, itself based on the Daewoo Matiz, is made in China by none other than the Wuling joint venture. How convenient indeed. Both the Chevy Spark and the Baojun 'Spark' will roll of exactly the same line and differ next to nothing. The Baojun gets less goodies and will be cheaper. Price will start at 30.000 yuan and end at 50.000 yuan. The Chevy starts at 40.000 yuan and ends at 50.000 yuan as well.
Engines are the same for both cars: a 1.0 with 51kw and 90nm and a 1.2 with 63kw and 108nm.