Another one that couldn't wait for the Shanghai Auto Show to start tomorrow. The Wuling-Baojun 630 sedan was unveiled today in what seems a very green setting.
Baojun is a subbrand of minicarmaker Wuling. Wuling is a joint venture between SAIC (aka Shanghai Auto), General Motors and Wuling Automotive in China. The new brand is meant for entry level cars, the 630 is the first one.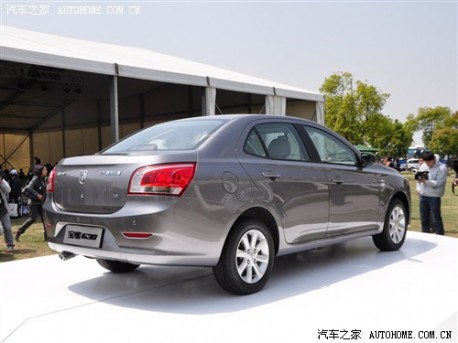 The 630 is based on the Shanghai-GM Buick Excelle and will use 1.5 and 1.8 Excelle engines. At first only the 1.5 will be available, it comes with 81kw and 146nm, mated to a 5-speed manual or 6-speed automatic. Price will start around 70.000 yuan, it will be listed next month.