This is the new the Landscape V3 SUV from small automaker Huanghai, translated as 'Yellow Sea'. The Landscape V3 debuted at the 2010 Beijing Auto Show as a concept and is now, almost one year later, finally listed. Price starts at 105.800 yuan and ends at 119.800 yuan.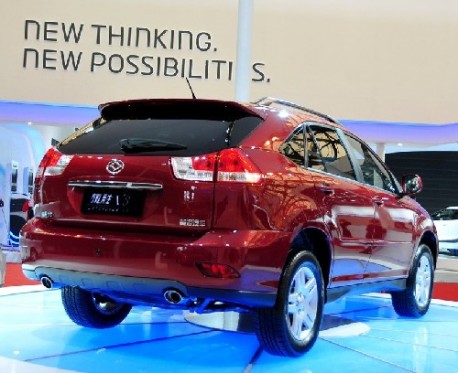 Nice slogan on the wall, it is new. Size: 4620x1860x1830, wheelbase is 2730 and weight 1360. It's 4×2 or 4×4. Engines a 2.0, 2.4 and 2.5 diesel, the patrol engines are from Mitsubishi. Price, engines and size brings the Landscape V3 is direct competition with the BYD S6 which is a copy of the last gen Lexus RX as well.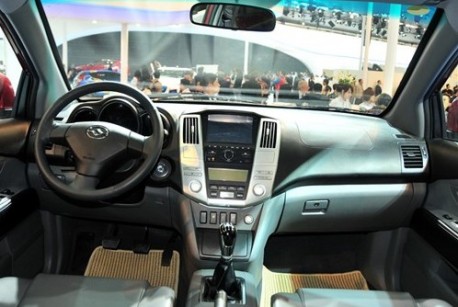 This is the dashboard, a copied again from Lexus. Now, just for fun, the dashboard from the BYD S6: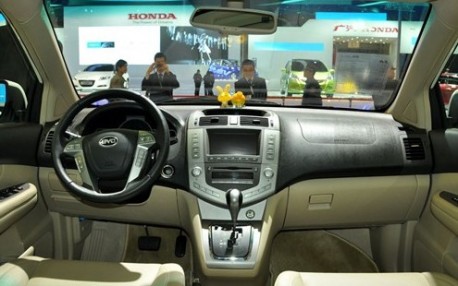 Different on details indeed.