China reverse engineered the AM General Humvee for use in the People's Liberation Army, the PLA. Then they had to built it. See the whole story here. The army asked two Chinese companies to bid for the order, Dongfeng and the Shenyang Aircraft Corporation (SAC), both made several prototypes. Dongfeng won and SAC's prototypes disappeared from view. Until now.SAC's Hummer was called the SFQ5050XJB Liying, Falcon.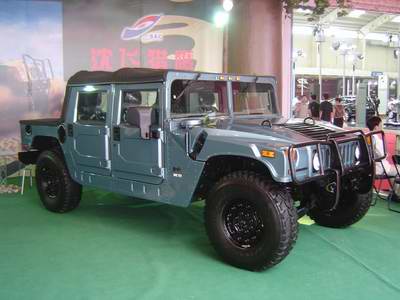 The Falcon prototypes were made around 2002-2003. The Falcon had an aluminum body structure which made it much lighter than the Humvee.  SAC was good with aluminum  because the company made airplanes. SAC priced the Falcon at 500.000 yuan, or almost one third of the price of a Humvee. The Falcon could be used as combat assault vehicle and as a platform for air defense missiles. The Falcon was nicknamed 'Big Man' by the Chinese automotive press at the time.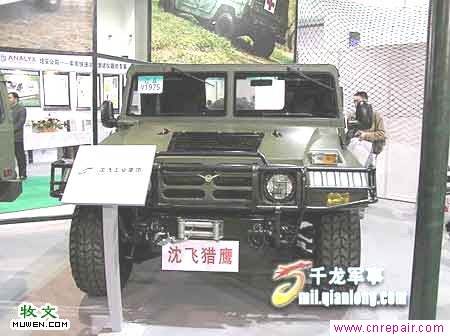 The Falcon in military colors.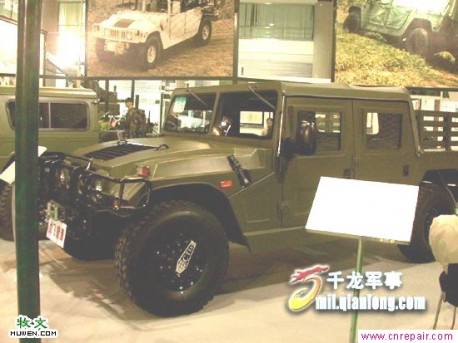 The Falcon was powered by a Cummins 48TAA-92 turbodiesel engine which was imported from the US for 'civilian' use.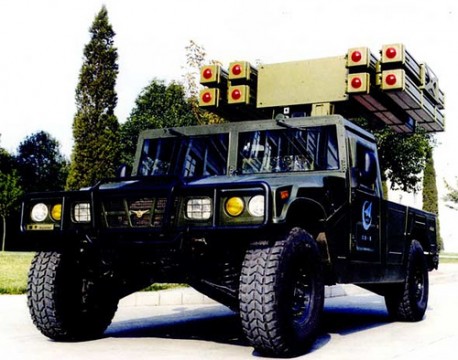 The Falcon with eight anti aircraft missiles. The system is made by AVIC, a Chinese defense conglomerate that also owns SAC.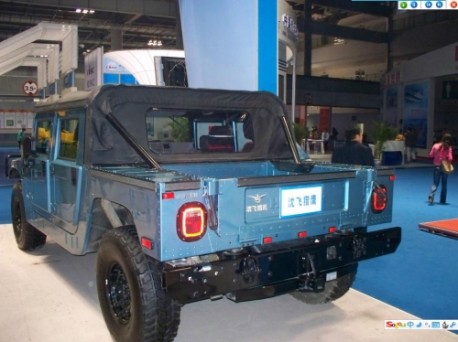 After losing the order SAC did some thinking about making a civilian version of the Falcon but sadly that never happened…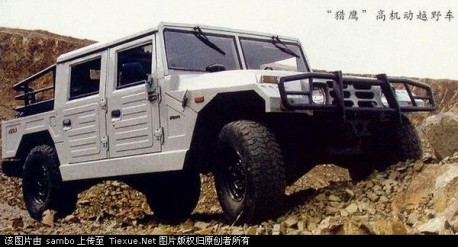 SAC also made several Falcon prototypes with a different front, the bonnet is slightly lower and the design of the grill is less Hummer-like.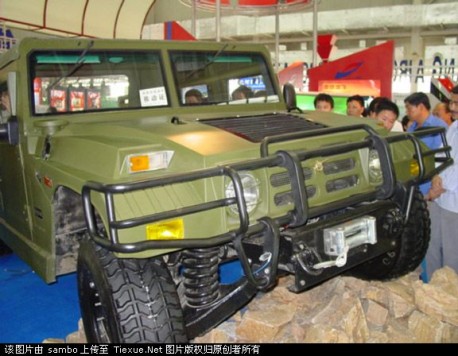 The Falcons were shown at several auto shows, the crowds were no doubt impressed.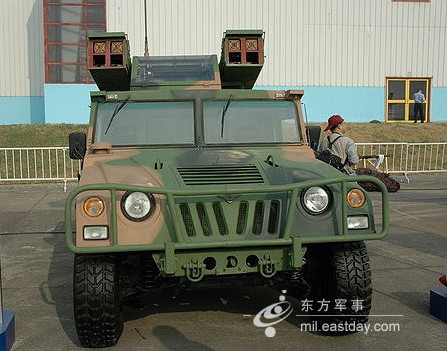 A Falcon with yet another different front. This was the design SAC wanted to sell as a civilian car.
I'll get back soon with more on the Dongfeng 'Hummer'.