The very first MG3 hatchback I've seen in the wild. It was parked near one of my favorite restaurants in Beijing not far from the CarNewsChina head office skyscrapers. The 3 loox much bigger in the flesh than on pictures, more Golf-size than Polo.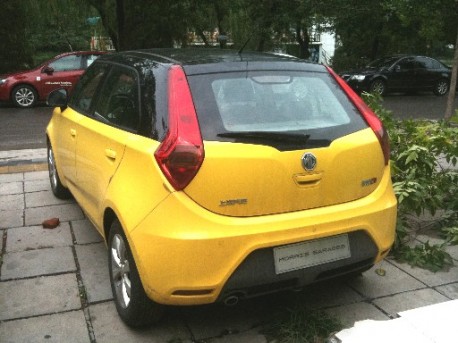 Quality-wise all seemed very fine. Dual-tone paint a nice touch. Interior classy and modern. The MG3 debuted at the Guangzhou Auto Show in December 2010 and was listed in March. However, I haven't seen any on the road yet. The car on pics was wearing some dealer-promotional plates so I guess its just being used for test drives.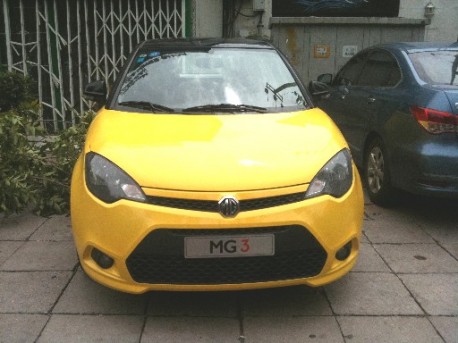 Price starts at 69.700 yuan and ends at 103.700 yuan. Engines: 1.3 with 88hp and 117nm and a 1.5 with 109hp and 139nm, mated to a 5-speed manual or 5-speed "e-Shift" automatic. MG has plans to bring the 3 to old England as well. It will be assembled in Longbridge alongside the MG6.