The 2011 Chengdu Auto Show kicked off yesterday and the party is bigger than ever with loads of new cars. First up this new Peugeot Cross 307, not '307 Cross', le French like to do things the other way. The Peugeot 307 Cross has all the typical crossthingies; more plastci around the wheels, side skirts, roof rails and a slightly cooler interior. Best thing though are the stickers on the side, a wild Peugeot-lion roaring the Cross 307 forward over the highway.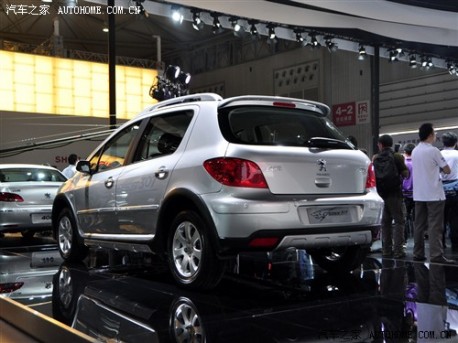 Power comes from a 1.6 with 106hp and 142nm, mated to a 5-speed manual or 4-speed automatic. The 307 is made in China by the Dongfeng-Peugeot joint venture.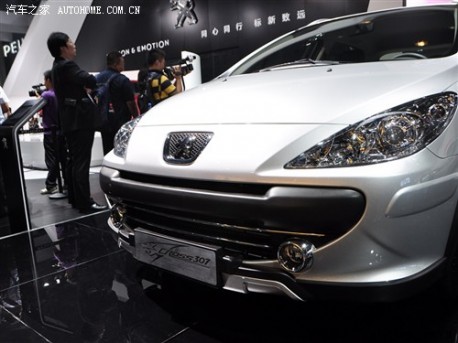 An extra spoiler under the bumper, Peugeot-logo with a new back ground.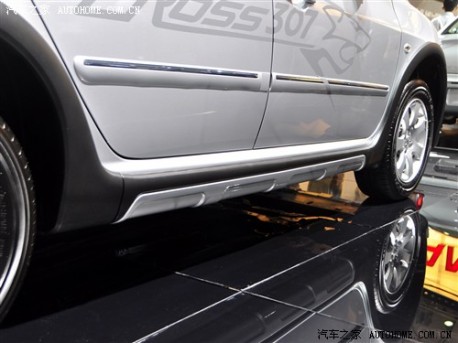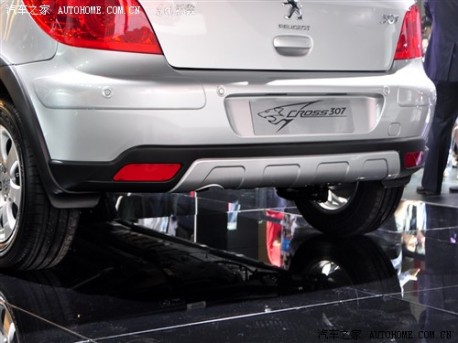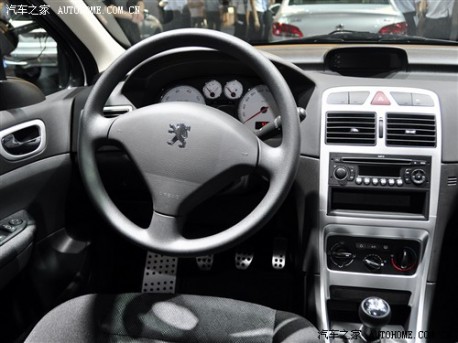 White dials are sport, perforated pedals save weight = much more speed. This is the manual car.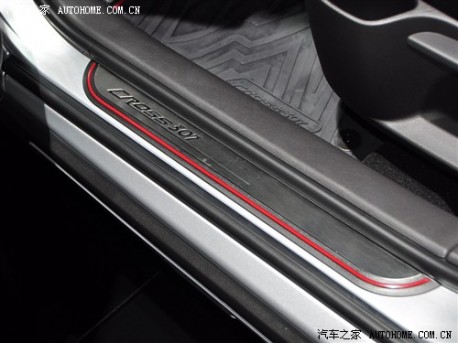 Via: Autohome.