BMW is working on two 'green-energy' vehicles for the Chinese market. Both will be made by the Brilliance-BMW joint venture and both will be based on the 5-series.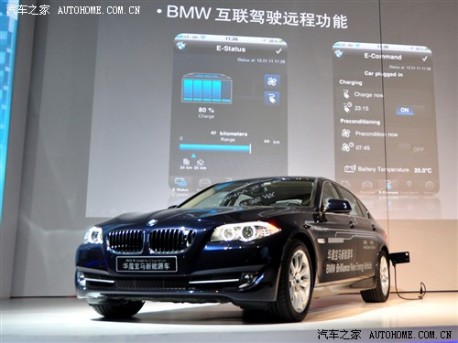 BMW showed the hybrid as a concept car at the Shanghai Auto Show in April. It has a turbocharged four-cylinder with 218 hp and en electric motor with 95hp. On electric power only it has a range of 75kw, with the range-extender patrol engine the range is 400 km.
We don't know much yet about the plug-in EV, except that BMW is working on it. The hybrid might hit the market in late 2012 or early 2013, the EV will certainly arrive later.
Via: Autohome.