The Fukang was a rebadged Citroen ZX for the Chinese market, it was made by the Dongfeng-PSA joint venture. They made the hatchback, the sedan but also a China-only Fukang panel-van.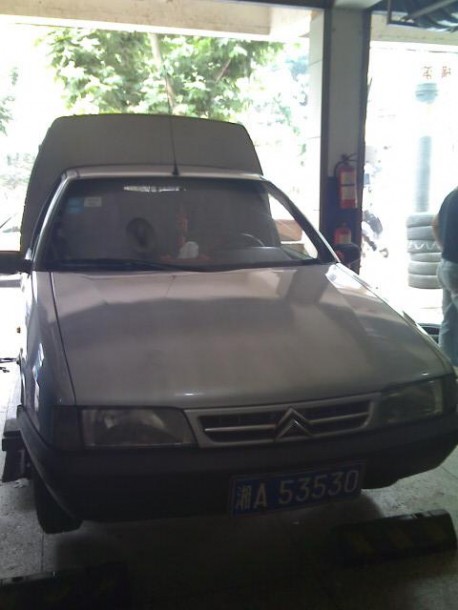 Production started in 1996 and lasted for about ten years. It is unknown how many were made but likely not that much. These days the Fukang van is an extremely rare thing to see on the road.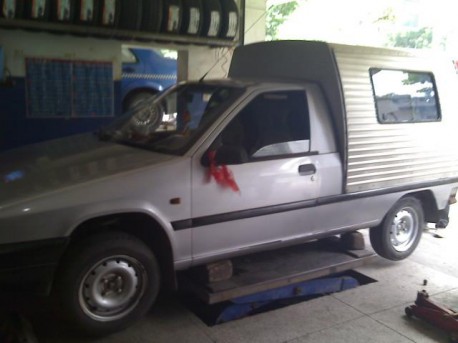 There were two versions. One with a window in the cab on one without. Power came from the same 1.6 as in the Funkang hatchback and sedan.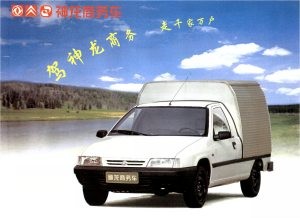 A factory advertisement for the Fukang van.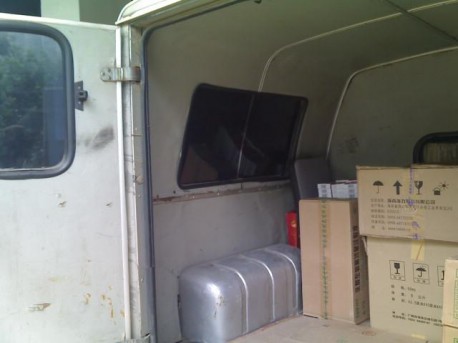 A look inside.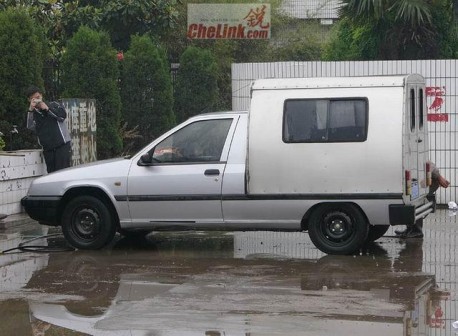 A newer example with a slightly different cab.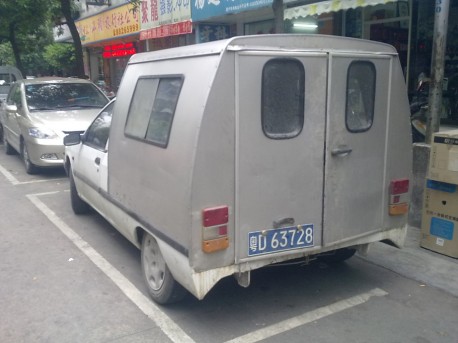 Note different tail light compared with earlier car on the first pic. That one had the typical-Citroen 3 round lights, this one has a more modern square-design. At this moment Peugeot and Citroen don't make any commercial vehicles in China anymore. A big miss, the market for small and medium-sized commercial vehicles grows even faster than the market for passenger cars.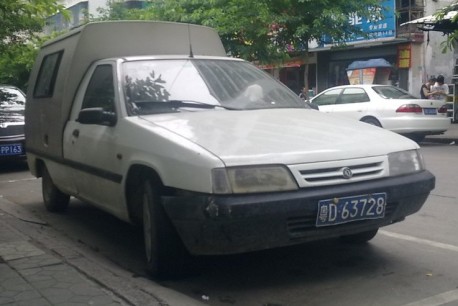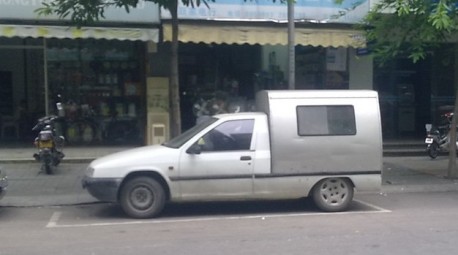 Pics via: Chetx.com and my archives.