A lot of time and money went into this Skoda Fabia hatchback, made in China by the Shanghai-VW joint venture, but it ain't the same car no more that came out of the factory. We see extra wings, bigger wheels, more extra wings, a very big sound system, racing seats, backbench killed, big screens, air intakes all over including a fake one on the roof, and best of all: Ferrari 458-like movable wings-things under the front bumper. See the pics and be amazed, yez, somebody did all that to pimp up a Fabia… Mad man!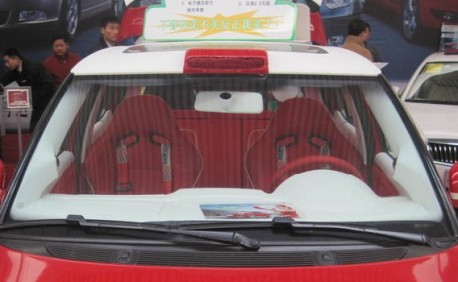 Red paint a bit on the pinky side, but wait until ya' see the interior.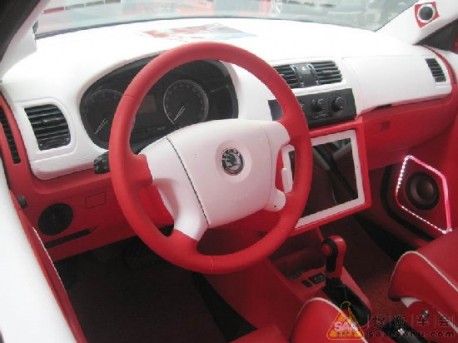 Pinky pinky, maybe it was a girl who did all this. Good girl. Big screen. Auto gearbox.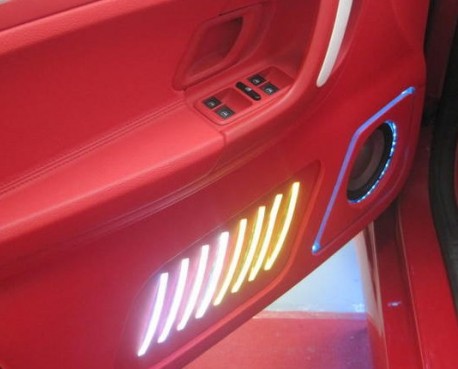 A very cool feature, these lights in da door.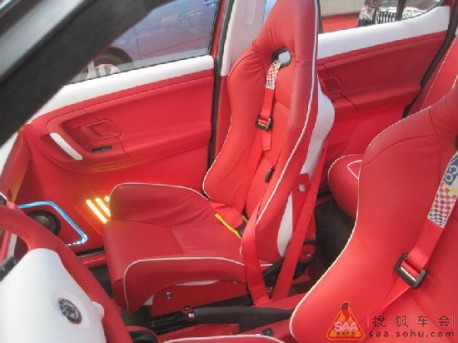 Racing seats, in pink!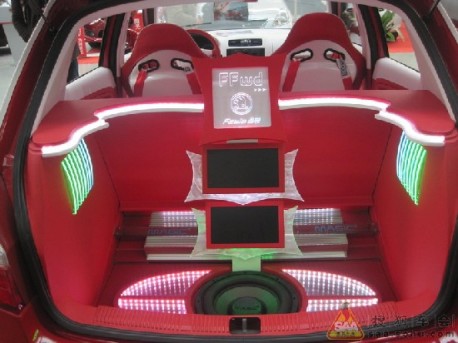 Subwoofer, more big screens, Fabia, ready for the beach.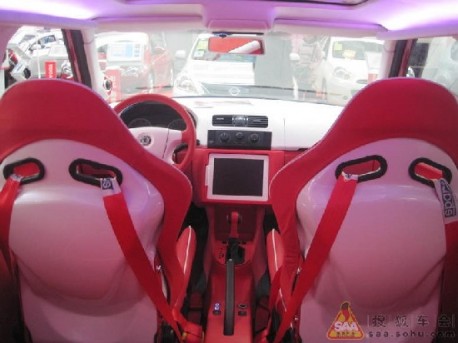 No comment…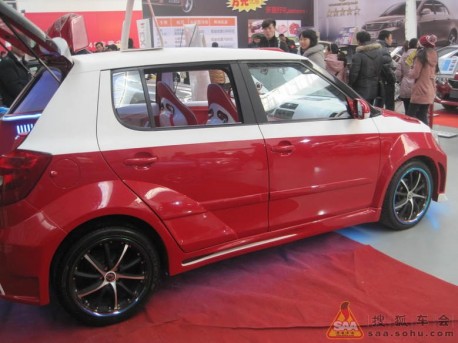 Well, altogether, a great piece of work.
Via: Sohu.com.