The Citroen C4 Aircross will be listed in European markets in the second half of this year. One example popped up testing in China. Chinese media ain't sure yet what that means. The C4 Aircross might me made in China by the or it might be imported.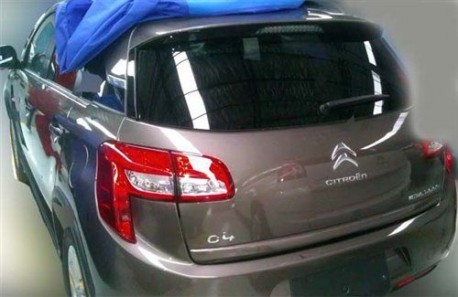 Local production will make the C4 Aircross much cheaper but there is a problem. The Aircross is based on the Mitsubishi ASX so it ain't easy to make at the Dongfeng-PSA joint venture. The Mitsubishi ASX might be made, negotiations are still going on, by the Mitsubishi-SouEast joint venture.
In theory that joint venture could also make the C4 Aircross but in reality it can't. Chinese law stipulates that any foreign automaker can have max two joint ventures in China. PSA already has one joint venture with Dongfeng and recently signed contracts with Chang'an Automotive for their second joint venture which will make the Citroen DS-series.
That leaves out the possibility of making the C4 Aircross at SouEast-Mitsubishi, the Chinese government will count that as a 'third joint venture'.  All in all, the C4 Aircross is likely going to be an expensive import.
Via: 163.com.