Chinese media says this is a first spy shot of the rear of the new Volkswagen Santana NF, successor to the legendary Santana-series in China (Santana, Santana 2000, Santana 3000, Santana Vista).
The pics shows part of the license-plate area which reads 'Santana Trendline'. The word on the left side reads '…NTA'.  SA(NTA)NA (?). What happened to the other letters? Fell off? That ain't very VW-ish, not even for a prototype of sorts.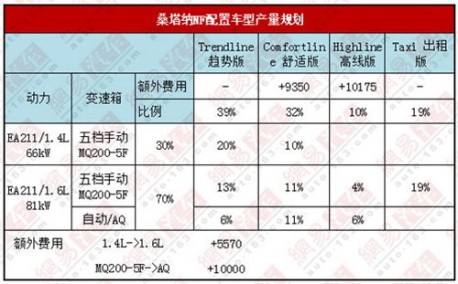 Whatever the pic we do know some more about the Santana NF. It is developed by and will be made by the Shanghai-Volkswagen joint venture. Production will start in September and it will go on sale in October. Engines: 1.4 with 90hp and 1.6 with 110hp. There will be four different levels to choose from: Trendline, Comfortline, Highline and Taxi. VW is clearly hoping the Santana NF will continue to be popular among taxi companies.
Via: Autohome.