This is a modern interpretation of what a new MG TF could have been. It is based on the China-made TF and debuted at the '7th Guangzhou International Auto Aftermarket Show' (CIAAS) in September last year in the great city of Guangzhou in Guangdong Province.
The very interesting bodykit is made by an 'MG-specialist' from the great city of Shenzhen, in Guangdong as well. Sadly, that is for now all we know about this beauty. A few more pics: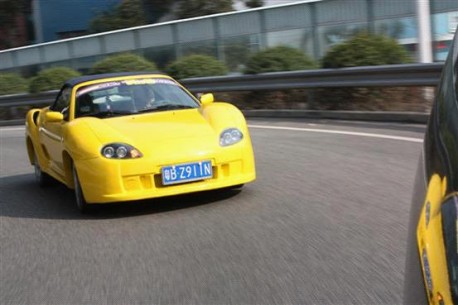 History of the MG TF in China, sorry, copy-paste: When Nanjing Auto bought assets from the MG-Rover group back in 2005 they got the MG-brand and rights to make the MG ZT (MG7), the Rover Streetwise and the MG TF. In 2007 Nanjing started production of the MG TF in China, production ended just two years later. China-made MG TF's were sold through MG dealers in China but sales were very slow. The TF was priced between 249.600 yuan and 265.800 yuan. Power came from the Rover K-series 1.8 4-cylinder with 100kw, mated to a five-speed manual or a CVT.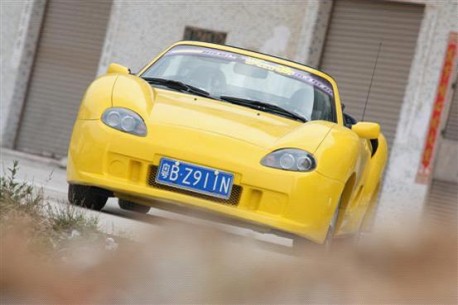 Well, a great looker it is. Some modernness would have certainly helped when the TF was brought back to the UK from China looking essentially the same as the original car. But!, would this indeed have been the answer?
Via: CIAAS.