Is that a man, driving this very pink MG TF in China? Yez, it seems a man indeed. What kinda man this is? Anyway, car loox interesting. Other modifications include: an aero kit with a diffuser, blacked-out alloys and a big wing on the back.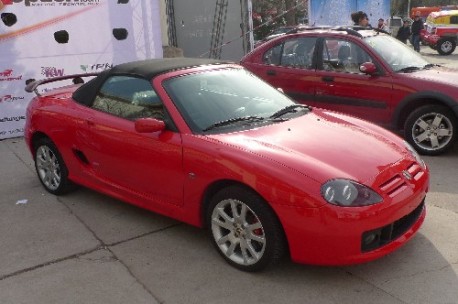 When Nanjing Auto bought assets from the MG-Rover group back in 2005 they got the MG-brand and rights to make the MG ZT (MG7), the Rover Streetwise and the MG TF. In 2007 Nanjing started production of the MG TF in China, production ended just two years later. China-made MG TF's were sold through MG dealers in China but sales were very slow. How many MG TF's were made in China is uncertain. See this article for a nice second-hand example.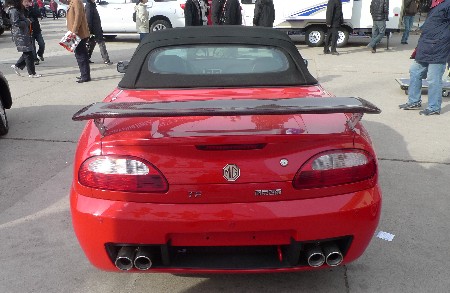 This red one I saw at the 2008 Beijing Automobile Accessories and Decorations Show. It had a big wing at the back as well.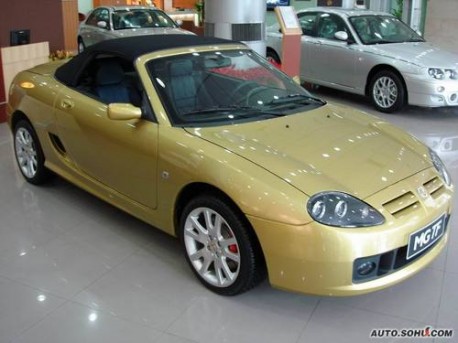 A MG TF at the dealer in China, it was priced between 249.600 yuan and 265.800 yuan. Power came from the Rover K-series 1.8 4-cylinder with 100kw, mated to a five-speed manual or a CVT. My guess is that the man in the pink MG on the fist pic opted for the CVT.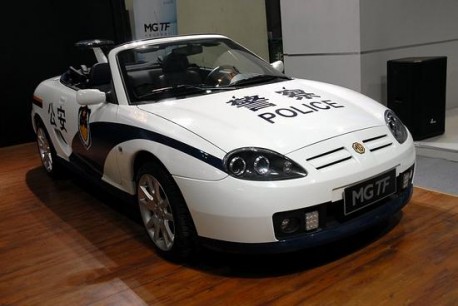 The famous police MG TF concept car. It debuted at the 'Fourth China International Police Equipment Expo' in Beijing in 2008. I was very cool, especially the police lights at the back, bus sadly it never made it to the coppers.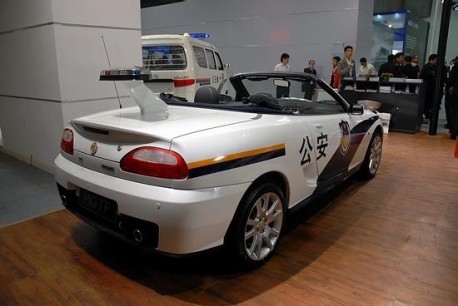 Via: huanqiu.com, ieche.com.